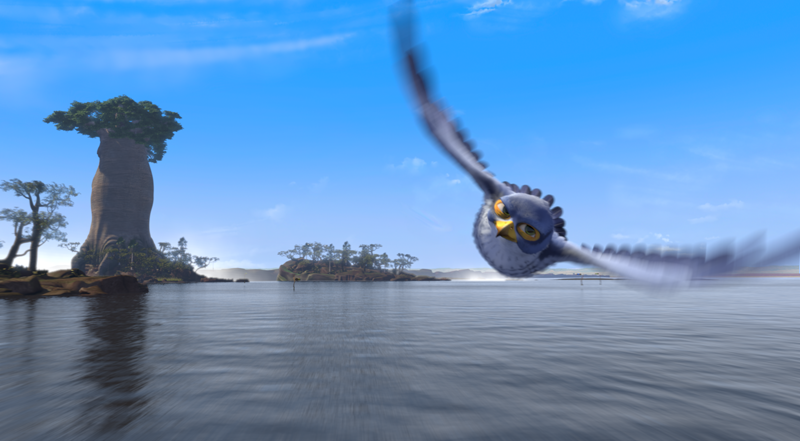 Adventures in Zambezia is an animated film from 2012, set in the spectacular borderlands of Zambia and Zimbabwe known as the Zambezi Valley.
Why watch it?
Best bits: The best aspect of the film is that it shows off the electrifying beauty of one of Africa's last true wildernesses, as well as an insight into its prolific bird population. If you have a fledgling bird-watcher in the family, or if you're keen to reveal this exhilarating area of Africa to young minds, this is a great film choice. I'd say it's best suited for kids aged 3 to 8 years old, but it will be enjoyed by all ages (also see my learning activity ideas further down this post).
Storyline and setting: A coming-of-age story, Adventures in Zambezia follows a young falcon named Kai who travels to the bustling bird-city of Zambezia to pursue his dreams. This bird-city is located in an enormous baobab tree on the edge of the mighty Victoria Falls. When I first saw the animated waterfalls in the film, I got goosebumps: perhaps simply because of nostalgia, but also because the 'wow factor' was captured so well. It's just the view that I've witnessed a number of times, seeing the real Victoria Falls in Zimbabwe myself.
Big-name cast: The biggest celebrity name in the film is the always-charismatic Samuel L. Jackson, who plays the voice of Sekuru, Kai's father. Other Hollywood actors include Richard E. Grant, Leonard Nimoy and Jeff Goldblum. If you're looking for a family movie night with action, laughs, and a heartwarming message about the need for togetherness, or if you simply want to share a love of Africa or ornithology with your kids (or grandkids), do add this to your list. It shows a different side to the African wilderness than the typical 'big 5' safari animals.
Any downsides? The plot is simple and straightforward, so if you're looking for unexpected endings, you won't find them here. For me, though, I didn't have a problem with the basic script, because it can be a useful way to teach kids about the basics of storytelling. The southern African scenery, adventure, and positive messages outweighed the plot simplicity, especially as it's a movie for younger kids.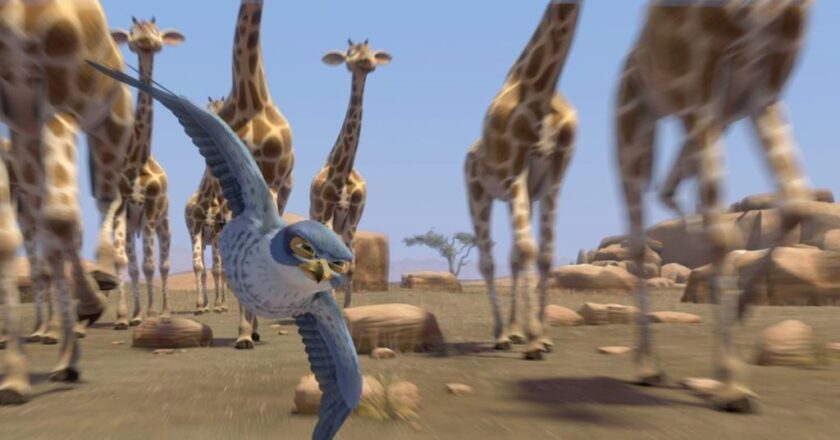 Dig deeper
Learning activity for kids
Encourage kids to notice as many different birds in the film as they can. They can either write a list of all the birds they see during the film, or recall them as a verbal memory game afterwards. I settled at 12 different birds!
Ask older kids to try tell you some interesting features about each bird, or record it all in a 'bird fact book'. I think the animators (who are based at Triggerfish Studios in South Africa) have done a great job of showing off the birds' natural characteristics in an accessible and fun way, from lovebirds to marabou storks.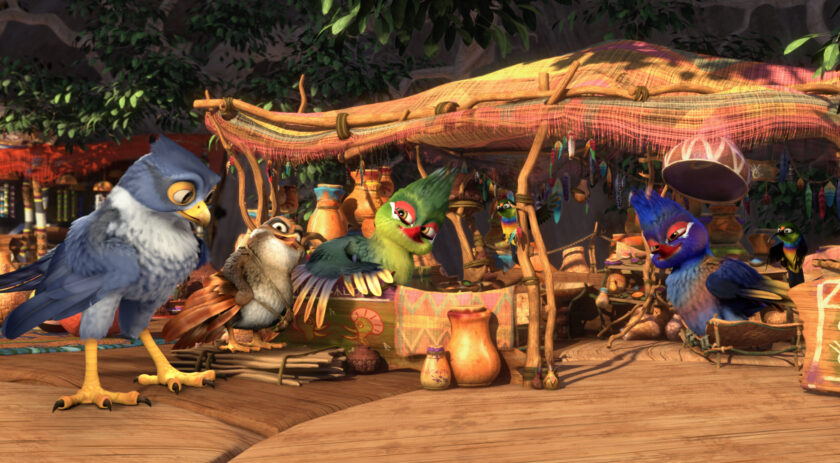 Language and culture references in Zambezia
The characters' names will be warmly familiar to Zimbabwean audiences, because they have been borrowed from Shona, Ndebele and Zulu languages: examples of character names are Sekuru (Grandfather), Gogo (Grandmother), Amai (Mother), Tendai (Believe) and Mushana (Sunbeam). If you're into culture and languages, why not jot down some unfamiliar words you hear in the film, and Google them afterwards to find out their meaning.
Get your dancing shoes on
The feel-good theme song for Adventures in Zambezia is sung by the inimitable Zolani Mahola from the band Freshlyground (perhaps best known internationally for partnering in Shakira's 'Waka Waka: This Time for Africa', the official 2010 FIFA World Cup song.
Here's the Zambezia theme song from YouTube. It's the perfect note to finish on, and it's particularly poignant as we emerge with hope out of Coronavirus lockdowns worldwide
How to watch Adventures in Zambezia
You watch it on DVD: here is the link to buy the DVD of Adventures in Zambezia on Amazon.
You can stream it digitally: here is the link to purchase Adventures in Zambezia on Amazon Video.

Alternatively, search for 'Adventures in Zambezia' on your usual video provider.
Note that I am an Amazon affiliate; you can read about this in the affiliate statement at the bottom of this page.
---
Fun fact: Triggerfish studios have been representing African animators on the global stage in their animated versions of classics like Zog, Stick Man, Revolting Rhymes and the Highway Rat.
Let's hope an adaptation of another African-themed favourite, The Ugly Five, is in the works!
---