(Last updated August 2023)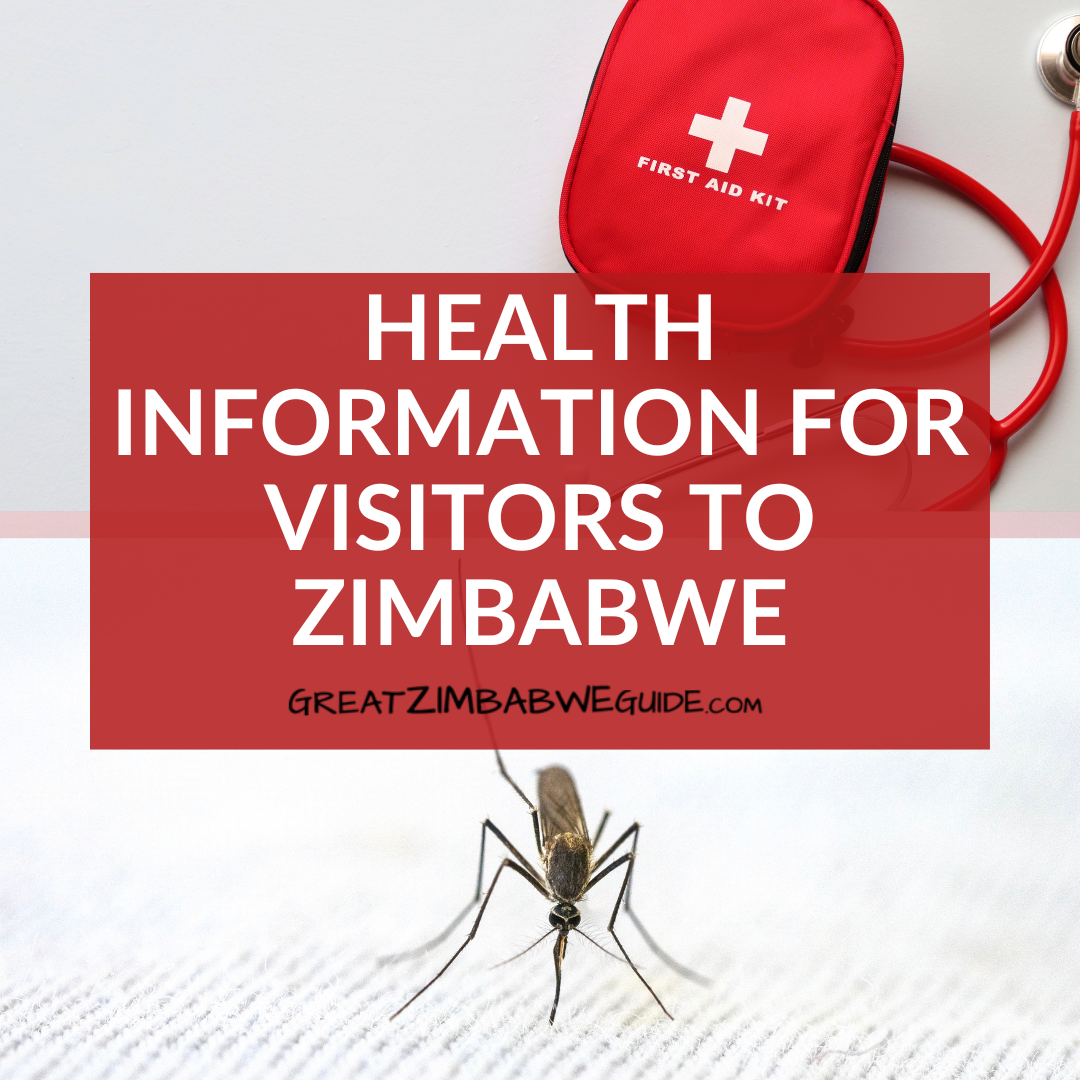 Health information for visitors to Zimbabwe
There are a number of health considerations to take before visiting any country, and Zimbabwe is no different. However, it's good to remember that in places such as Victoria Falls, Harare and Bulawayo, there are good private medical facilities should they be needed. I (Beth) am cautious by nature, and yet as an ex-local to Zimbabwe, I view it as a fairly manageable destination in terms of health and safety.
This article discusses the following topics related to health information for visitors to Zimbabwe: (1) Sun protection, (2) Water safety, (3) Malaria, (4) First aid, (5) Yellow fever (6) HIV/AIDS, (7) Medical services, (8) Travel insurance, (9) Vaccinations, (10) Staying safe, (11) Useful websites, and (12) Coronavirus. Please scroll down to read about these health information categories in detail.
1. Don't underestimate the sun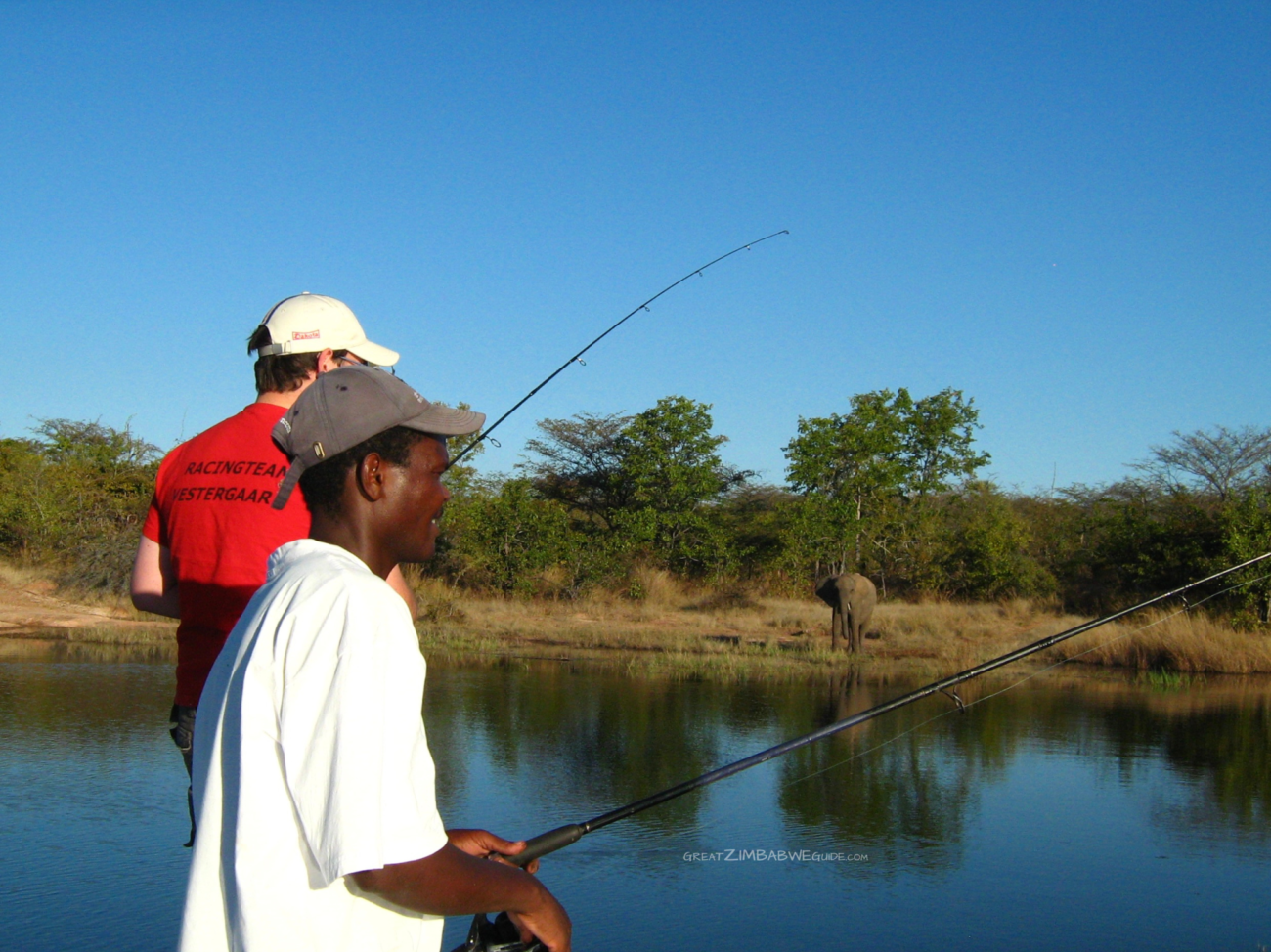 Sunstroke and heatstroke are common conditions for new and over-ambitious visitors to Africa. As Zimbabwe's heat is not as humid as in sea-level countries, the temperature is much more tolerable than in other tropical countries. This means it can be easy to forget how long you've been out in the direct sunlight.
Tips to avoid getting sunstroke and heatstroke: stay well hydrated throughout the day, wear a hat, and make use of shade where available.
2. Don't drink general tap water
Municipal tap water is treated and theoretically safe to drink, but due to the cash-strapped state of affairs, it's better not to drink tap water in Zimbabwe.
Some tap water is safe to drink if it is sourced by a borehole or pre-bought.
Ask your accommodation whether their tap water comes from a municipal supply or borehole or a private provider.
Bottled water is widely available in supermarkets in towns and cities (but not in remote locations such as game reserves). However, try to avoid using too much single-use plastic.
If you're going somewhere remote as part of a packaged holiday, your lodge or tour company will provide drinking water for you.
If you're self-driving independently and staying in a government-run lodge, take lots of bottled drinking water with you in your car (purchased from local supermarkets in towns and cities), as there is unlikely to be much drinking water in the game reserves.
3. Take precautions against malaria
Malaria is present in particular areas of Zimbabwe at certain times of the year, so visit your doctor or travel clinic to request prophylactics (prevention drugs) and jabs, ideally 2 months before your trip. Prevention drugs have been used by visitors for many years to protect against malaria.

Tell the doctor/nurse that you are specifically going to Zimbabwe – this is important because Zimbabwe has a species of mosquito (Plasmodium falciparum) that is resistant to certain antimalarial drugs such as chloroquine and pyrimethamine/sulfadoxine, so you will need to ensure you take the correct type of medication.
Common antimalarial medication for Zimbabwe: Malarone (atovaquone-proguanil) is the most widely recommended anti-malarial medication for Zimbabwe, because it doesn't have many side-effects, and it has a simple dosing regimen. It is also effective against the drug-resistant species P. falciparum. There are adult and paediatric doses for children over 11kg.
Top tip: The branded Malarone is a good antimalarial with fewer side-effects, but it is more expensive than other antimalarials – but the generic equivalent is available for around £1-£2 per tablet in the UK from big superstore pharmacies such as Tesco, Sainsbury's and Asda. We recommend you visit an in-store pharmacy around 4 weeks in advance of your trip to Zimbabwe to order the generic version of Malarone (atovaquone-proguanil).
Some pharmacies in Zimbabwe's main cities (Harare, Victoria Falls and Bulawayo) will have the generic version of Malarone available for a reasonable price, but it's more reliable to buy your antimalarials before your trip. You can read more about antimalarial medications on the NHS website.
One of the most important aspects of malaria prevention is remembering to take the full course of pills. Why not download an app such as Pill Monitor to remind you about the schedule, or set up an alarm on your phone.
General malaria safety tips: Most Zimbabweans live all their lives in Zimbabwe without taking any prophylactics. They practise other methods of malaria avoidance. These are:

Use a mosquito net over your bed when you sleep (this is usually provided by your accommodation). Mosquitoes predominantly bite between dawn and dusk.
Apply DEET-based mosquito repellent (for adults) in the early evenings, and wear long sleeves & trousers after sundown. You can read more malaria information on the NHS website.
See our list of What to pack for a Zimbabwe holiday for information on good mosquito repellent products and brands (including products for kids).

Malaria transmission areas and seasons

Central regions of Zimbabwe such as Harare and Bulawayo have low malaria transmission rates. This means that if you are only visiting Harare or Bulawayo, the likelihood of contracting malaria is very low. In Victoria Falls, Nyanga, Kariba, Gonarezhou and Mana Pools, malaria transmission rates are higher.
The malaria transmission season lasts for about 4 months each year. The normal Zimbabwe malaria transmission months are between December, January, February, March and April each year. Most tourists visit Zimbabwe between June and August which are lower transmission months.
4. Pack a small first-aid kit
Take basic medical items such as plasters, ibuprofen, paracetamol, Immodium, tweezers, after-sun cream, cream to relieve insect bites and stings, antiseptic cream, eyecare essentials, etc.
If you're prone to hayfever, remember to take antihistamines, too.
Make sure you take enough prescribed medication to last the duration of your holiday, as local pharmacies may not be able to provide certain drugs without ordering them in advance.
5. The good news: Zimbabwe is not a yellow fever zone
Zimbabwe is not a yellow fever zone, acroding to the WHO. This means you do not need a yellow fever vaccination to visit Zimbabwe.
However, if you are travelling into Zimbabwe from another country that does have yellow fever (eg Nigeria), you will need to display a vaccination certificate when you enter Zimbabwe.
Have a look at the CDC yellow fever maps here to double check.
6. Be aware of the ways in which HIV/AIDS are transmitted
Roughly 15% of people in Zimbabwe have HIV/AIDS. It is a serious problem for Zimbabweans, but is not a specific threat for tourists.
Do be aware of the ways in which HIV/AIDS is transmitted, and take precautionary measures as appropriate.
7. Medical services in Zimbabwe
If you need medical assistance during your stay in Zimbabwe, there are excellent, high-quality, private facilities in the main cities. State-run medical facilities are ill-equipped, so private healthcare is a must for visitors.
Safari lodges and hotels in remote areas often have medically-trained staff on site, as well as some level of medical facilities. They also have relationships with air ambulances to transport patients to top-quality regional medical facilities if required.
Two private airlift/ambulance services in Zimbabwe are Ace Air & Ambulance and MARS. If serious injury does occur, either you or your accommodation can contact them to request emergency medical assistance. They are highly trained, and offer excellent service. Take extra US Dollar cash and an/or international debit card with you to cover shortfalls in case of emergency. However, it is highly recommended to purchase their membership in addition to travel insurance (see Number 8 below) before your trip if you will be travelling between cities by road in Zimbabwe.
Bear in mind that road traffic accidents are always a risk, no matter what country you are in. The road network in Zimbabwe is mixed, and there are always risks from traffic, trucks and potholes in some areas. It is more risky to take public unscheduled transport and safer to travel with a smaller private shuttle company or lodge-organised transport. See the pages on Bus/coach travel in Zimbabwe as well as Flights in Zimbabwe and Driving in Zimbabwe.
Information on local medical facilities are in each city guide article, so please see the City/place Guide list for specific locations in Zimbabwe.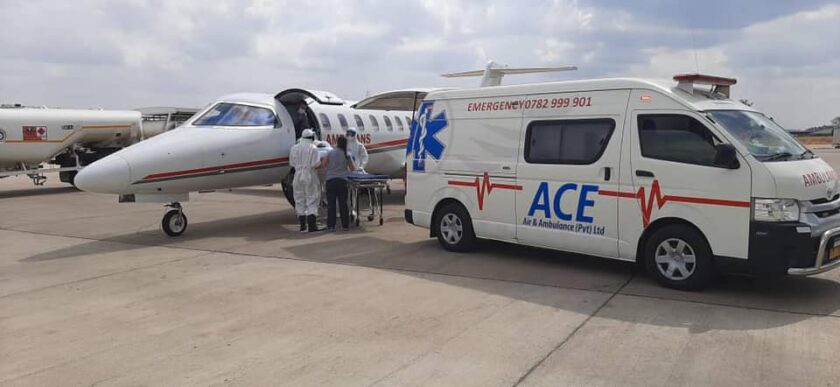 8. Buy travel insurance
Buy travel insurance as soon as you book your holiday, and choose options that cover medical emergencies. Carry printouts of your medical insurance in your car and handbag. If anything happens that requires you to go to hospital in Harare, or to be airlifted to Johannesburg, your medical insurance certificate will be required.
Highly recommended: Consider also purchasing membership from one of the excellent private evacuation services in Zimbabwe: Ace Air & Ambulance and MARS. They are on call 24/7 and can travel to anywhere in Zimbabwe. Membership with them means that if an emergency does occur, you won't have to wait hours for authorization from the insurance companies, and you won't have to pay the up front ad hoc fees that non-members would.
Protection from Global Rescue is another option which provides field rescue and evacuation (and more) to its members worldwide.
9. Check vaccination recommendations
Visit your doctor or travel clinic, ideally 2 months before your trip to Zimbabwe.
If you haven't been vaccinated against hepatitis A and typhoid, your travel doctor is likely to recommend that you get these before your trip to Zimbabwe. They are quick and almost painless, and you will be covered for 25 years.
Diseases like meningitis, pertussis (whooping cough), measles and polio are serious no matter where you are in the world, and vaccination is the best way of preventing them. Ensure you are up to date with your national immunisation schedule before you travel. In 2015, the WHO estimated that the general immunisation coverage in Zimbabwe was at 87%. This means that unvaccinated individuals may be more at risk (where less than 92% of the population is immunised, this means there is lower herd immunity).
Zimbabwe has been working hard to vaccinate its population against Covid-19, and China has sent many vaccines to the country. Many people in the cities have been vaccinated (especially in Victoria Falls), but fewer people in the rural areas have been vaccinated. The vast majority of people working in the travel industry in Zimbabwe have been double vaccinated.
10. Staying safe
Aside from medical considerations, there's a whole article on common-sense ways to stay safe in Zimbabwe here. There are, of course, are wild animals in Zimbabwe – but the 'dangerous' ones are mainly in clearly signed wildlife reserves. If you go walking on foot within wildlife reserves, make sure you have a professional guide with you. Zimbabwe's trained guides are famed for being the best in the world due to their rigorous training – listen to their instructions.
Top tip: Always treat wild animals with respect and do not get too close.
Be aware that many lakes and rivers in Zimbabwe have crocodiles, hippos, or both – do not walk/swim in them unless there is clearly no risk. Do not walk in stagnant water as it may have bilharzia.
There are spiders, insects, and small (usually harmless) 'creepy-crawlies' in the cities (and most places). The general rule is that if you stay away from them, they will stay away from you. If you have been bitten by something and are in pain, visit your nearest pharmacy or tell your lodge manager. If you are staying in a lodge or hotel, staff will be equipped to deal with emergencies.
11. Useful websites for more health information on Zimbabwe
12. Coronavirus
Zimbabwe worked hard to vaccinate its population against Covid-19. Many people in the cities and tourist hubs have been vaccinated (especially in Victoria Falls). The vast majority of people working in the travel industry in Zimbabwe have been double vaccinated and wore masks during the pandemic.
Hand sanitization and mask wearing was widely practised in most indoor public spaces in Zimbabwe during the pandemic. When I visited in December 2021, I saw many people wearing masks, even when they were outdoors.
Also see the Practical info page for more FAQs on Zimbabwe travel, as well as the page on Staying safe in Zimbabwe.
---
Great Zimbabwe Guide gives travel tips, information and inspiration about Zimbabwe, Africa. We share stories of Zimbabwe's talented people, world-class wilderness & safari wildlife, all wrapped up in an unmatched climate. 
Do you have a question about visiting Zimbabwe? Start with the Quick-reference list of travel advice. 
Follow Great Zimbabwe Guide on social media for even more Zimbabwe travel tips and inspiration: Facebook (@GreatZimbabweGuide) & Instagram(@GreatZimGuide). To ensure you don't miss anything, sign up for email newsletters on our Contact page.
Also see: