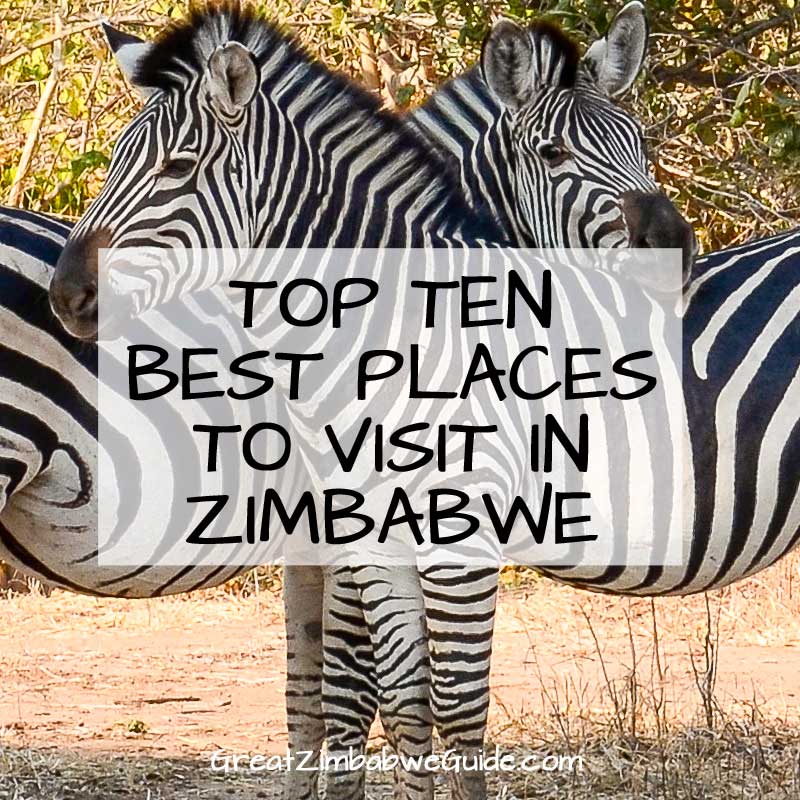 Here's our list of ten best places to visit in Zimbabwe. Do you know what is striking about this list? The landscapes are all so varied. From the rainforest at Victoria Falls, to the rocky vistas at Matobo National Park, to the misty hills of Nyanga, one thing is for sure: there's too much to see in just one holiday.
1. Victoria Falls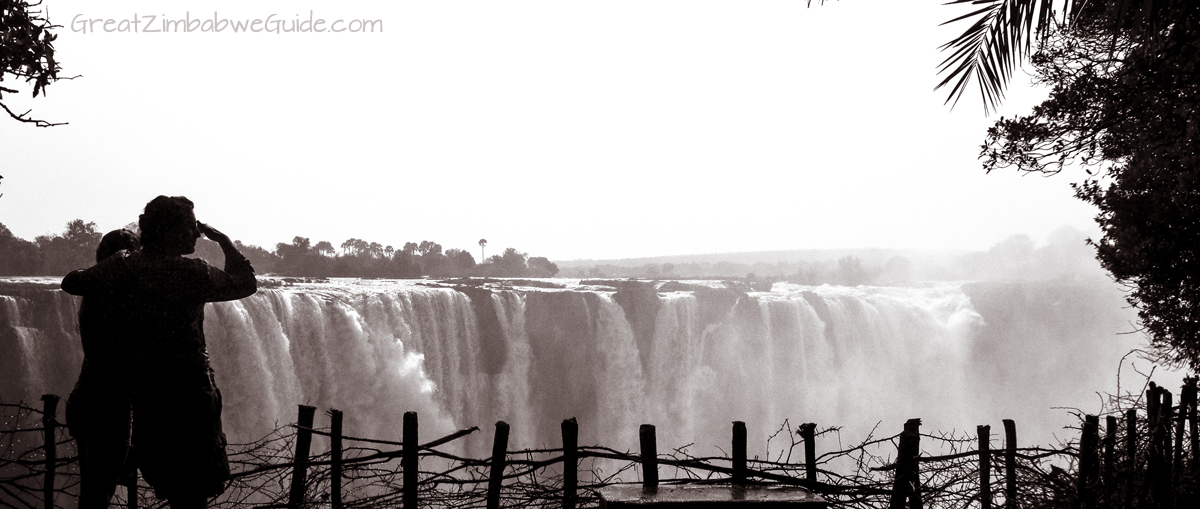 The largest waterfall in the world (accounting for both width and height) should clearly be at the top of everyone's travel bucket list. There is no substitute for seeing this thundering, frothing, life-affirming natural wonder in person. Victoria Falls is on the border of the two countries of Zambia and Zimbabwe, but 90% of the viewing points are in Zimbabwe (just sayin'). The town also called Victoria Falls (in Zimbabwe) has so much to do that you should stay here at least three days to enjoy it fully. There's white-water rafting, bungee jumping, Big Five safaris, helicopter rides, river cruises, local village visits, steam trains and so much more, set in exceptionally beautiful surrounds. Read our Victoria Falls travel guide for more.
2. Lake Kariba
Image credit: Unknown
Kariba is the 'happy place' for many Zimbabweans. It's the world's largest man-made lake (by volume) and its dam wall is an Italian-designed feat of engineering. While that's very impressive and all, you'll visit this area for its extraordinary natural beauty and prolific wildlife. The mountain-edged area around the lake is home to the Big Five, as well as numerous other bird and animal species. We recommend you rent a houseboat and enjoy home-comforts whilst travelling to different parts of the lake. Alternatively, stay at a safari lodge or self-catering accommodation on one of the peninsulas or islands of Kariba. Wherever you go along the lake, one thing is guaranteed: your view will be accented by petrified trees jutting into the skyline and elephants wallowing in sunset-hued waters. Read more posts about Lake Kariba.
3. Mana Pools National Park
Located along the forested floodplains of the Zambezi River in north-eastern Zimbabwe, this UNESCO World Heritage Site is one of Africa's last unspoilt wildernesses. Perhaps not as easily accessible for tourists as Hwange National Park, but there are many pros for visiting Mana Pools: prolific wildlife, scenic vistas of the Zambezi River, photogenic forests, and fewer tourists. Many seasoned safari experts regard Mana Pools as the epitome of authentic game viewing in Africa, as well as one of the top locations for walking safaris and canoe safaris. You can self-drive, or stay in a guide-led lodge, both of which allow for numerous opportunities to live at close quarters with elephant, hyena, lion and hippo. Read more posts about Mana Pools.
4. Matobo National Park (Matopos)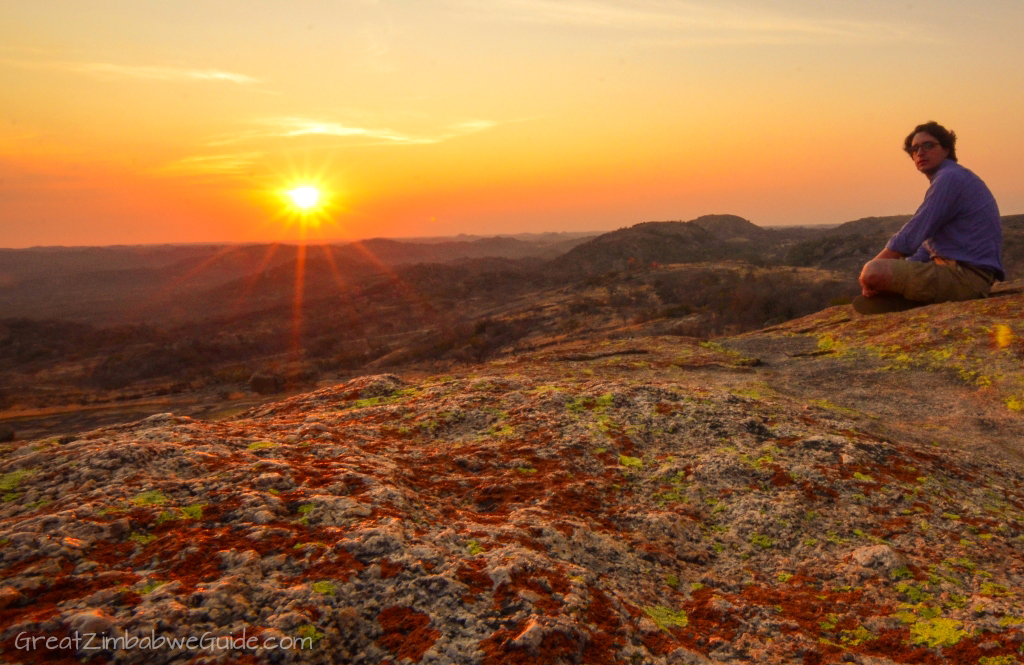 In this unique landscape of balancing rock formations and granite hills, rhinos can be found meandering through the vegetation, whilst eagles soar overhead. The caves here have been inhabited my man since prehistoric times, leaving a legacy of rock paintings for future generations. The spiritual atmosphere of Matobo National Park is felt by even the most world-weary of visitors, and you shouldn't overlook it in your visit to Zimbabwe. The nearby city of Bulawayo is also a historical icon; read posts about Matopos and Bulawayo.
5. Great Zimbabwe Ruins & Monument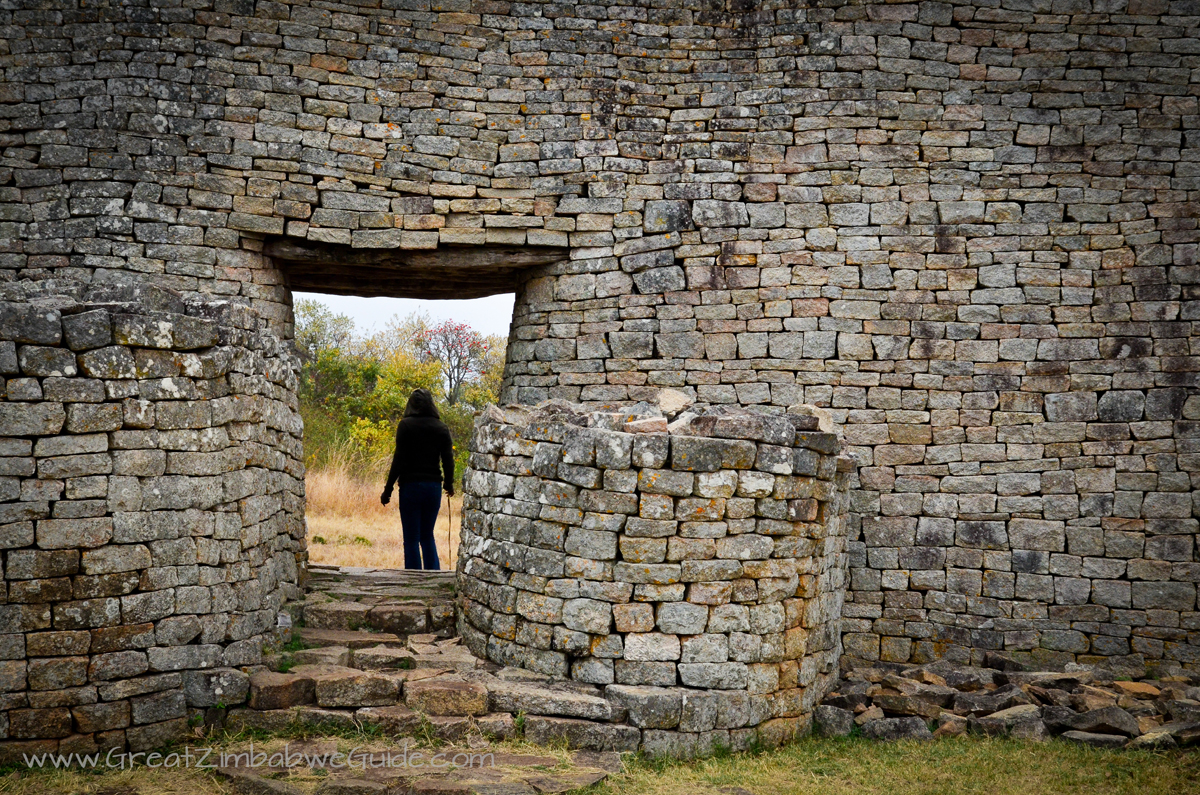 For centuries, the structures at Great Zimbabwe have captured the imaginations of locals and explorers alike. They're the largest, and second-oldest of their kind in sub-Saharan Africa. The local name for the site was "Dzimba dza mabwe" (roughly "Houses of Stone") or simply "Zimbabwe". These ruins are so important that when Rhodesia became independent in 1980, the new nation itself was named after them. In addition, the soapstone bird carvings found at the Great Zimbabwe site have become the nation's emblem, and are a central feature on the country's flag. This, along with the size and scope of the ruins, makes the Monument a fascinating and insightful place to visit. Read our Great Zimbabwe Monument & Ruins travel guide.
6. Hwange National Park
Roughly the same size as the Serengeti National Park, or the state of Connecticut, Hwange is home to one of the largest elephant populations on earth. This may sound trite, but when you see a 200-strong family of elephants just footsteps in front of you, without any fences, bullhooks or 'handlers' in sight, the term 'wild' will take on a whole new meaning. Not only that, but there are lion (it was home to the now-famous Cecil), giraffe, cheetah, African wild dogs, and over 400 species of birds, all of which make this a wildlife-viewing paradise. Due to Hwange's easy access from Victoria Falls and Bulawayo, and a wide range of accommodation options, this is the perfect place both for first-time safari-goers as well as seasoned bush lovers. Read more posts about Hwange National Park.
7. Harare City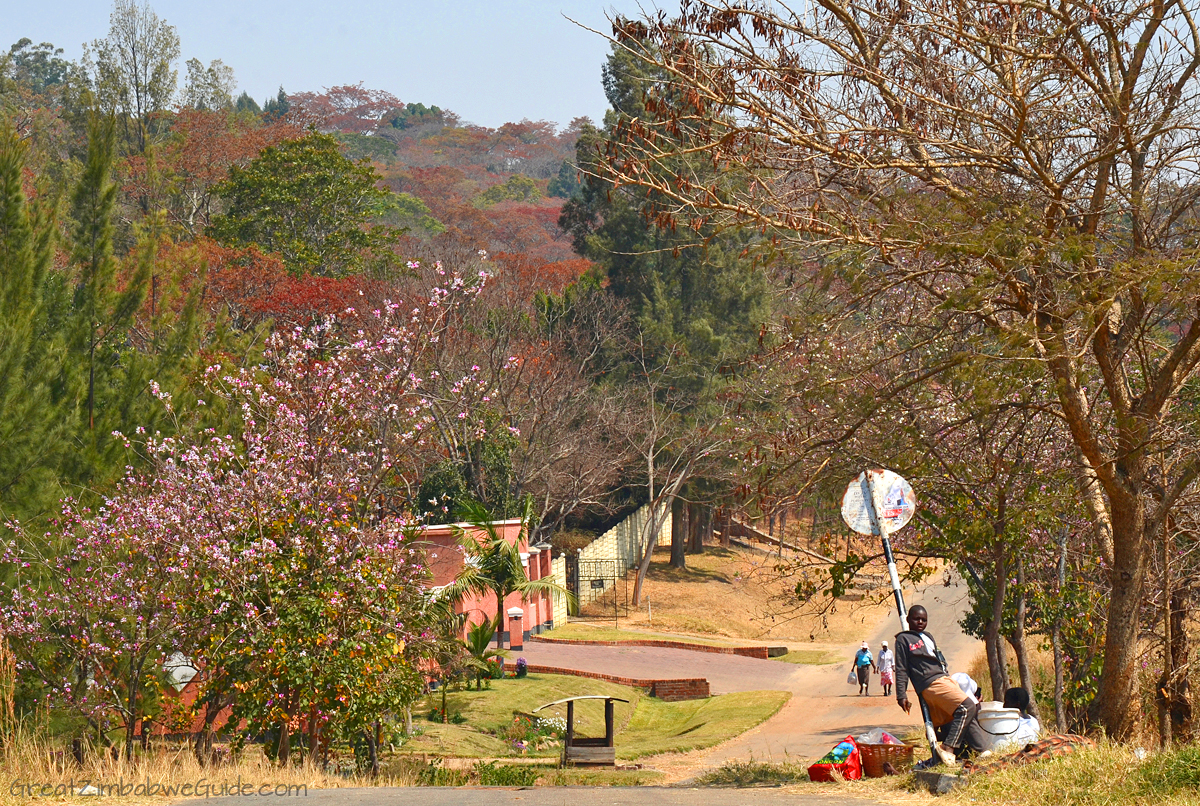 The capital, Harare, has more going for it than first meets the eye. It has art galleries and historical relics, wildlife sanctuaries and natural beauty spots. It's home to ladies-who-lunch and politicians, accountants and technology whizzes; gardeners and doctors. You'll see cyclists carrying firewood on their heads, "emergency taxis" weaving crazily along pot-holed roads, and street vendors selling flags at traffic lights. The street lights often don't work, yet certain suburban houses with generators will be illuminated from every square foot. The cars range from brand-new Hummers to dilapidated VW Beetles. The city centre can look tired and brash, yet the north-eastern suburbs are spacious and beautiful.
Harare is the perfect mish-mash of contradictions to introduce you to Zimbabwe before heading into the bush. As much as we want you to experience Zimbabwe's game parks and natural wonders, we think it's equally important to embrace the country's cities and towns, to understand the whole picture. Read our Harare, Zimbabwe travel guide.
8. Gonarezhou National Park
Chilojo Cliffs, Gonarezhou National Park. Photo credit: RedWind/Lola 
This National Park is famed for its dramatic red sandstone cliffs, jutting into the sky as if they were sealing the edge of the known world. There are two luxury lodges in this area, both of which are highly attuned to sustainable community development and conservation. In addition, there are self-catering lodges and 'undeveloped' campsites for anyone wanting to truly go back to basics.
Temperatures can soar in this region, but the rewards are many: you'll have the chance to see rhino, wild dog, long-tusked elephant and rare king cheetah without another human being for miles.
9. Vumba Mountains (Bvumba)
This lush, mountainous forest is a complete contrast to the savannah ecosystems seen elsewhere in Zimbabwe, confronting many people's preconceptions about 'typical' African scenery. Vumba is a small but photogenic reserve, offering exciting walking trails and mist-hued views into the neighbouring country of Mozambique. It's one of the few places in Zimbabwe where you can see forest-dwelling samango monkeys (as opposed to widespread vervet monkeys) and rare bird species such as the jackal buzzard − all in a fairytale-like, Lord of the Rings-style location. There are a number of picturesque lodges and hotels in the area, as well as coffee plantations, an infamous coffee shop, a golf course and enchanting botanical gardens.
10. Nyanga National Park
If you were teleported to Nyanga, you'd be forgiven for assuming that you were in the highlands of Scotland. Swelling hills, pleasantly gurgling rivers, mountain waterfalls, and green valleys greet visitors: all this barely three hours from Harare. Nyanga is not the place to see the Big Five (although there are smaller species of wildlife); it's the place for snuggling next to a fire in a cosy cottage, walking along fern-lined mountain paths, and going wild swimming in sparkling waterfalls. Your friends will never believe that your photos were taken in Africa. Be part of the movement that breaks those narrow stereotypes.
What do you think? Do you have a #1 favourite place to visit in Zimbabwe?
More Zimbabwe travel articles you might like