Last updated Sept 2017There's so much to see in Zimbabwe that you'll probably want to visit a number of National Parks and cities to get the most out of your trip. This brings up the tricky question of how to get around. Package holidays usually include transport within Zimbabwe: great if you're a first-timer, but it can be expensive. I prefer to have the freedom to self-drive or book my own internal flights/buses.
Travelling around Zimbabwe? Road, air and rail are your main options, and I've given details on each of these further down the page, including hyperlinks to longer articles onthem.  You can book directly with the companies that I've mentioned, or via your accommodation or travel agent.
Need airport shuttle services or short transfers?
Here are some reputable shuttle companies who offer transport around Zimbabwe (with hyperlinks to their websites): GoDirect, Shumba Shuttle, Hilton Transfers, Hersov Tours, Elite Premier, Samaita, Wild Horizons (Victoria Falls and surrounds only) and Shuttle Direct (Harare only).
Taxi services: Here's a directory of taxi services that you can book online or by phone. There are usually a host of taxis waiting outside the airport but it's more reliable to book a taxi in advance.
If you just want transport around the sights in a single city, you could do a guided tour. See the individual city guides for Harare, Victoria Falls, Bulawayo – at the end of each article there is a section on guided tours.
Let's look in detail at the different options for long-distance transport between cities & tourist hubs …
1 – Road travel in Zimbabwe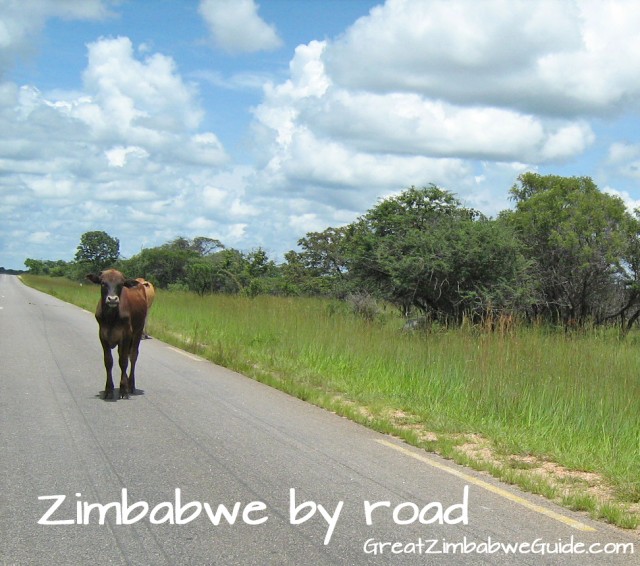 1-a) Bus, coach and shuttle services in Zimbabwe
Buses: Citylink and Pathfinder are private bus companies that travel to Harare, Bulawayo, Victoria Falls and the towns along those routes, usually on a reliable schedule. I've travelled with these companies a number of times and the journeys have been easy and comfortable. Read more details in my post Coach and bus travel in Zimbabwe.
Intercity shuttles: Consider hiring a shuttle company to transport you between cities in Zimbabwe. Here's a list of reputable shuttles (with hyperlinks to their websites): GoDirect, Shumba Shuttle, Hilton Transfers, Elite Premier, Samaita, Wild Horizons (Victoria Falls and surrounds only) and Shuttle Direct (Harare only). Also, Black Rhino Safaris offer transfers and tours to Harare, Bulawayo, Matopos, Victoria Falls, Great Zimbabwe and other locations. Groups can contact Pesha Safaris ([email protected]), Hersov Tours (+ 263 773 923 500) or Shumba Shuttle. Day trips and tours to assorted cities are also on offer – see the individual Zimbabwe city travel guides for more info on these.
Informal transport: Many Zimbabweans travel in minibuses called ETs (Emergency Taxis) – these are best kept for locals and seasoned travellers because they are not well-used by tourists (and they drive very fast!). If you would like to read more about public transport in Zimbabwe, please see this external blog post.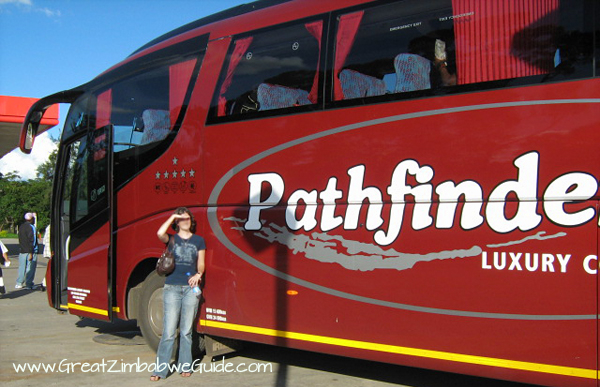 1-b) Self-drive transport in Zimbabwe
Driving yourself around means you have more independence, more value for money, and it's a more authentic experience. It's also one of the best ways to explore the national parks, although a 4×4 is advised. You can hire a car or bring your own into the country. Guided driving tours are available if you'd like to travel in convoy with other cars.
See the full-blown post on Driving in Zimbabwe for a detailed information on this, including a list of car hire companies, road rules, links to guided driving tours and advice on bringing a car over the border.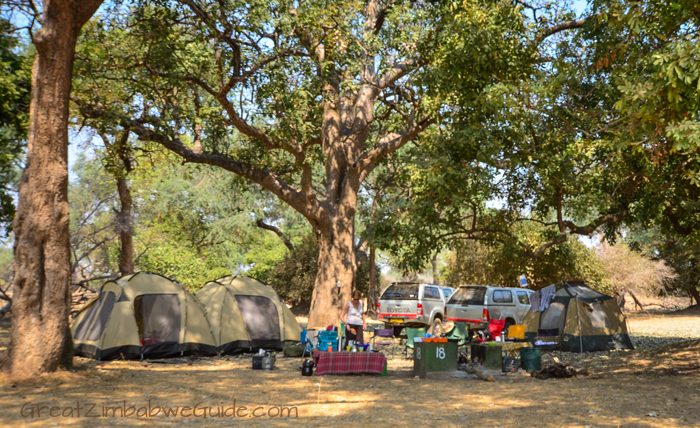 2 – Air travel in Zimbabwe
There are a number of flights connecting Harare, Victoria Falls, Bulawayo, Hwange and other Zimbabwean locations. There are some budget options as well as more upmarket airlines, so air travel doesn't have to break the bank.
See this post dedicated to information about Internal flights in Zimbabwe, which gives more details of routes and airlines. Also see my tips on Flying to Africa with a baby.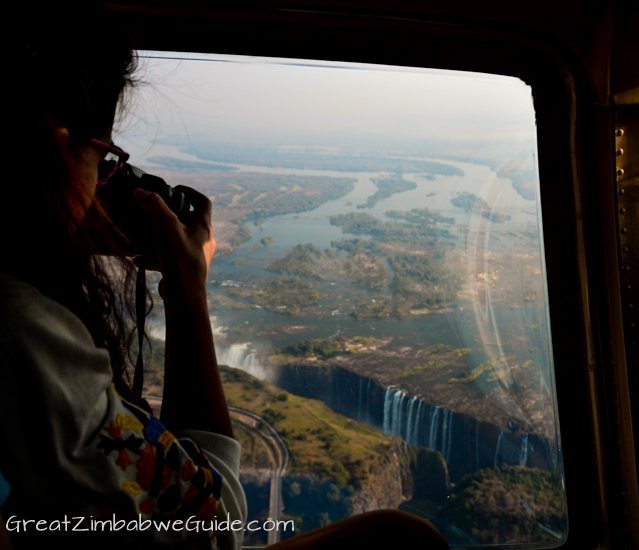 3 – Rail travel in Zimbabwe
Rail travel in Zimbabwe has a mixed reputation. In 2003, my husband (then boyfriend) took the train from Harare to Bulawayo, and the journey was severely delayed, taking over 24 hours. However, the overnight train from Bulawayo to Victoria Falls has had some good reports recently. I haven't done a train trip myself so I will defer to The Man in Seat 61 to give advice about rail travel in Zimbabwe. If you travel in First Class (which is still as cheap as chips), you will have much more space than a bus or plane, and the doors can be locked. Tickets can be purchased at the rail station. Advance booking isn't really necessary as the trains aren't usually fully occupied.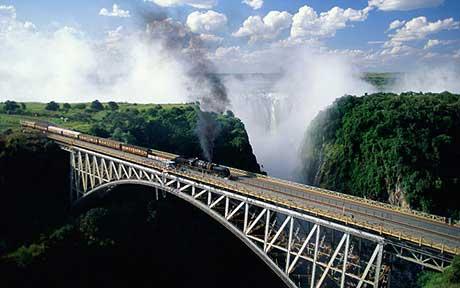 Additional transport options in Zimbabwe
Ferry services
Note that the route between Kariba and Victoria Falls have an additional transport option: A ferry service. This is a reliable service and the ferry can transport vehicles as well as regular passengers. Read about my trip on the Kariba Ferry from Kariba to Mlibizi, which I thoroughly enjoyed.
Ask your hotel about affiliate transport companies
Find a hotel/guest house/safari camp that you like, and ask them about transport when you make your first enquiry. Many hotels have shuttle services to airports and other areas in Zimbabwe, and at the very least they will have specialist knowledge of how to get to their specific locations.
Get a packaged holiday
Many holiday packages will include all transport as part of the trip. Here are some tour companies within Zimbabwe who offer travel services between lodges and cities (there are many more which can be found in my post on Tour operators in Zimbabwe):
You might also like the following articles