(Last updated March 2016)
Bulawayo is Zimbabwe's second-largest city, and the capital of Matabeleland province. It is known as "The City of Kings" because of the Ndebele chiefs who ruled in the area after breaking away from their Zulu ancestors in the south. Crucially, Bulawayo is the place where the area's history was forever changed. The Ndebele King, Lobengula, was conned into signing the Rudd Concession: a document which gave British businessman Cecil John Rhodes rights to land in the area. This, along with the Pioneer Column's founding of their "fort" in Salisbury, marked the start of formal colonization in the area that would become Rhodesia, and then Zimbabwe.
Today, Bulawayo is renowned for its wide, open streets which are organised in a grid formation. Reportedly, when the roads were being built, the criteria was simple: the streets had to be wide enough for a wagon with 24 pairs of oxen to perform a U-turn. Some Colonial buildings still line the main road, and the city seems to be in a bubble of times gone past. Purple Jacaranda and red Flamboyant trees adorn the streets, traffic is minimal, and no-one seems to be in a hurry.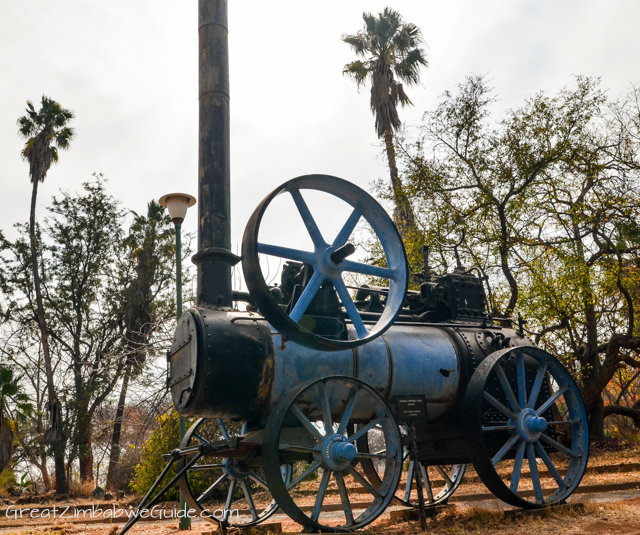 In the city centre and suburbs there are plenty of shops and places to eat, and Bulawayo is home to arguably the best museum in Zimbabwe. However, the main drawcard of Bulawayo is the Matobo National Park (also called Matopos), which is a World Heritage Site. This expanse of granite hills and caves is a short distance from Bulawayo, and is one of Zimbabwe's most visited National Parks. See Top things to do in Bulawayo for more details and ideas.
Bulawayo statistics
Altitude: 1358 metres (4455 feet) | Size: 1,706 square km (659 square miles) | Population: 656 000 (Stats based on 2012 census) Pre-independence colonial name: Bulawayo | Founded: 1894 | Nicknames: Skies, City of Kings, Bullies | Dominant languages: Ndebele and English | Province: Matabeleland | Location: South-West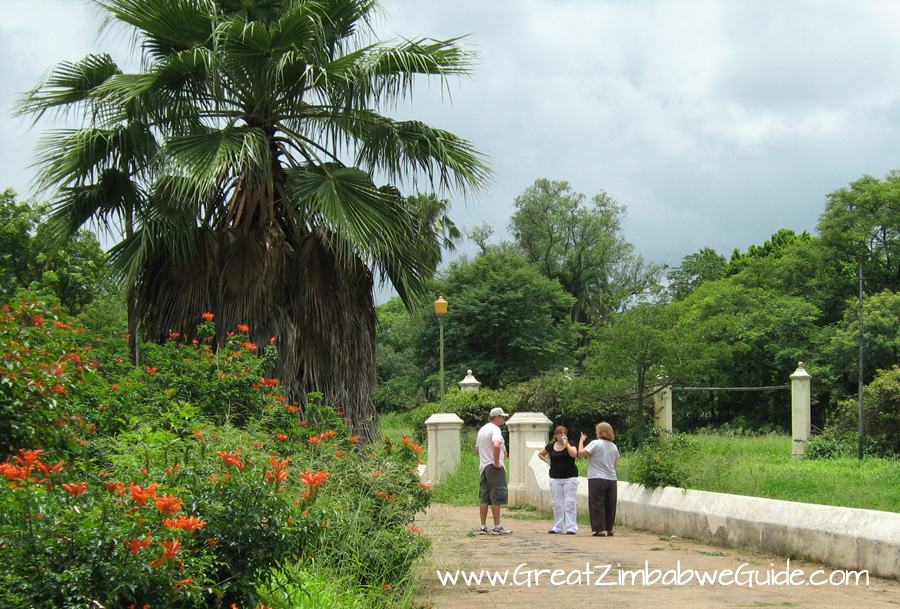 Best time to visit Bulawayo
If you are being picky, you may want to avoid December and January when it can be rainy, and September/October when it can be very hot. If you visit in June or July remember to take warm clothes and sleepwear, because the nights can be surprisingly chilly despite the hot, dry days.
If you're a keen cyclist, a good time to visit Bulawayo is around March each year, when the Matobo Heritage Mountain Bike Challenge is held. The Zimbabwe International Trade Fair is held annually in Bulawayo at the end of April. The Intwasa Arts Festival is held annually in September.
Weather/Average temperatures
October to April: (Summer) Day 27 C / 81 F. Night: 15 C / 59 F. Occasional thunderstorms but mostly sunny and warm.
May to September: (Winter) Day 24 C / 75 F. Night: 7 C / 45 F. Very little rain, warm days, cool nights.
See the Zimbabwe weather page for more details about Zimbabwe's seasons.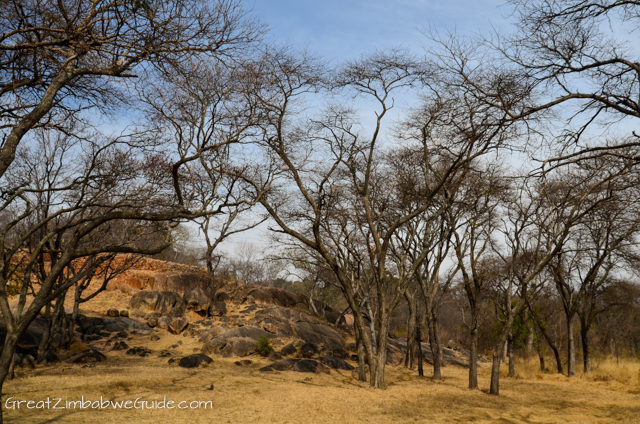 Practical information
As with any busy city, some areas are riskier than others. The city centre is slightly more dicey, as there are some pick-pockets in the area. Wherever you are, don't leave valuables in plain sight, and keep a good hold of handbags/briefcases at all times. Unless you've pre-arranged your transport or know exactly where you're going, don't drive at night. Don't walk around at night for the same reason – it's easy to get lost and become a target. As always, don't walk around with too much cash and don't make a show of your possessions. Stealing is highly disapproved of by Zimbabweans, but don't tempt people by flaunting your comparative wealth!
Avoid actions that could be seen as being politically motivated, such as taking photos of police, army personnel, government buildings, etc. If a cavalcade of police cars and motorbikes approach, this probably means the president is travelling in the convoy. Pull off the road completely and wait for the vehicles to pass. See more information about safety in Zimbabwe here.
Visit the Bulawayo Publicity Association office on Robert Mugabe Way between Leopold Takawira and 8th Avenue, to get brochures and information about Bulawayo. You can also pick up a copy of the magazine Zikhuphani from coffee shops and bookshops, to read about events and classes in Bulawayo.
Health
Malaria is not present in Bulawayo, but it is present in other areas of the country. Tap water is usually safe to drink in hotels, suburbs and low-density suburbs of Bulawayo, but bottled water is available.
There aren't wild animals in Harare, but there may be spiders, insects and small (usually harmless) 'creepy-crawlies' around. The general rule is that if you stay away from them, they will stay away from you. If you have been bitten by something and are in pain, visit your nearest pharmacy or tell your lodge manager. If you are staying in a lodge or hotel, staff will be equipped to deal with emergencies.
See the articles on Practical info, Health and Tips on staying safe in Zimbabwe.
Emergency phone numbers are as follows: MARS private ambulance medical rescue: 09 64082 | Police: 09 995.
Shopping
There are a few craft centres as follows: Fife Street outdoor market near the City Hall | The National Gallery's Sabona Shop on Main Street | Fazak's Gift Shop on Main Street |  Mthwakazi Crafts at on Samuel Parirenyatwa Street | Jairos Jiri Craft Shop on Leopold Takawira Avenue | Induna Arts on Josiah Tongogara Street | Tendele Craft Shop on 12th Avenue | Mzilikazi Art and Craft Centre on Taylor Avenue (off the Old Falls Road).
Conventional shops can be found along Main Street, Fort Street, at Bradfield Shopping Centre, at Ascot Shopping Centre and Zonkizizwe Shopping Centre.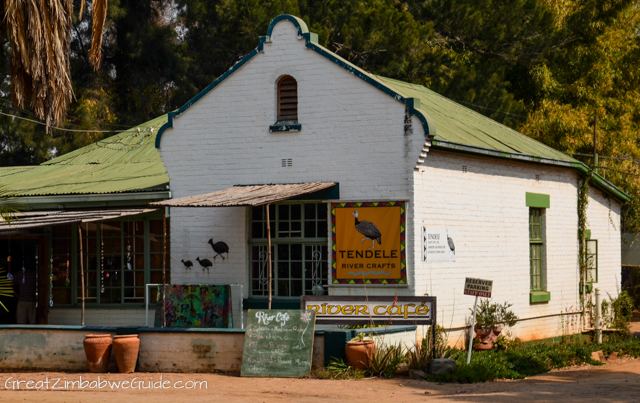 Activities
There are lots of interesting attractions in Bulawayo – Read my post on things to do in Bulawayo
Groceries and food
There are grocery stores at the 'conventional' shopping centres that I mentioned above: Spar, TM, Bon Marche – these are well-stocked and well-kept. Due to Zimbabwe's current economic situation, some products are imported from South Africa, which is a little more expensive, but there is a wide variety. Fresh produce is abundant.
Bulawayo prides itself in its high quality of beef – it is situated in cattle country. If you're a carnivore, don't hesitate to order a large steak in one of Bulawayo's restaurants.

Getting around in the city
A number of taxis and car hire services wait outside the airport and are safe to use as long as you use your common sense and use a vehicle that looks reasonably well-maintained. Read more information about Bulawayo Airport in the Flights to Zimbabwe page.
Your hotel or tour operator will probably be happy to provide transport, so do ask about this when booking.
The city centre is walkable on foot, but if you want to visit the Matobo Hills, the Khami Ruins or Old Bulawayo, you'll need transport.
It is fairly easy to rent a car and drive to the sights, as long as you have a map handy (the sights are well sign-posted). A list of car hire companies can be found on the Driving in Zimbabwe page.
There are many informal buses and taxis but these are best kept for seasoned travellers or locals. For locations on the local terminals, see the Bulawayo Publicity Association.
Transport links with other cities
Bulawayo is a good central location to travel by air, coach or self-drive to other areas in Zimbabwe, particularly Hwange and Victoria Falls.
A list of transport services and routes can be found in the articles below:
Guided tours around Bulawayo
What to read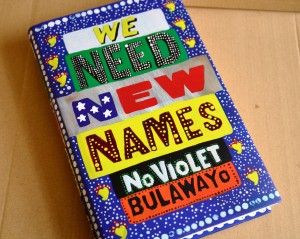 Also see: