(Last updated Sept 2017)
Information about driving in Zimbabwe
Driving yourself around Zimbabwe means you have more independence, which often provides a more authentic experience. Self-driving is one of the best ways to explore the country's national parks – but bear in mind that if you're going into the bush, a 4×4 is highly recommended.
It's probably best to fly into a city and then rent a car, rather than driving through one of the borders from South Africa. At the moment, the Beitbridge border from South Africa isn't recommended for first-time visitors, as the delays and paperwork can be time-consuming (more info on this at the bottom of this post).
Zimbabwe's roads are better than in many other countries in Africa, but you will need to stay vigilant for speeding vehicles and animals crossing. The scenery and sheer expanses of sun-scorched bush will make an unforgettable backdrop to your journey.
This post contains a list of car hire companies in Zimbabwe, followed by top tips on driving in Zimbabwe, and then some general information about police road blocks, cost of fuel, etc.
Car hire companies in Zimbabwe
You can contact the companies directly, or use a local Zimbabwe tour operator to provide quotes and book for you. The above list is by no means exhaustive.
Alternatively, you could get a shuttle company to drive you between cities. Here are some reputable shuttle companies in Zimbabwe (with hyperlinks to their websites): GoDirect, Shumba Shuttle, Hilton Transfers, Hersov Tours, Elite Premier, Samaita, Wild Horizons (Victoria Falls and surrounds only) and Shuttle Direct (Harare only). Also, Black Rhino Safaris offer transfers and tours to Harare, Bulawayo, Matopos, Victoria Falls, Great Zimbabwe and other locations in Zimbabwe. Groups can contact the shuttle companies above, Pesha Safaris ([email protected]) or Shumba Shuttle.
Top tips on driving in Zimbabwe
When driving late at night, approach traffic lights slowly, and if all looks clear, proceed carefully across the junction, even if the light is red. Night car hijacks do sometimes happen, usually at traffic lights.
Be polite to policemen and they will most likely wave you through. Read the cubby hole list (provided by Big Sky Supplies) to acquaint yourself with the road regulations. More info on police roadblocks is further down this page.
Keep all valuables where they belong: somewhere safe and out of sight. This means putting handbags under car seats, for example.
Don't stop at the side of open roads between cities – plan your breaks so that you can use restrooms and eating facilities in towns along the route. Chicken Inn food centres are found in most towns and are adequate for this sort of thing.
Keep a copy of your medical insurance and MARS numbers in the cubby hole and in your handbag. Phone numbers are: MARS Harare: (+263 4) 771221; MARS Victoria Falls: (+263 13) 446 46.
Political demonstrations sometimes occur in the city centre. These are not a direct threat to tourists, but to avoid possible disturbance, choose routes that go through the northern and eastern suburbs of Harare rather than directly through the city centre.
On inter-city roads there are a number of toll gates which cost $2 each, payable in cash.
Also see Tips on safety in Zimbabwe.
General information about driving in Zimbabwe
I've heard about police roadblocks on the roads. What are they like?
It is commonplace to go through police roadblocks in Zimbabwe. These blocks are theoretically in place to check that vehicles are working properly, and to deter speeding, so they are necessary in a country without MOTs or permanent speed cameras. However, due to the poor economy in Zimbabwe, the police have become increasingly finicky about road regulations, and are eager to penalize drivers with fines of around $20 a pop.
A local company (Big Sky Supplies) has compiled a list of cubby hole notes so that drivers can keep up to speed (pun intended) with all the road requirements. For example, police will check that your car has a recently serviced fire extinguisher and reflective triangle in the cab (if you are hiring a car, these should be provided by the hire company). The police are usually not hostile unless they are challenged, and they concentrate their efforts on locals rather than tourists (who they will often wave through with a smile). In addition the Road Users Association has a useful document on what to do at a road block and how to deal with false police accusations here.
You may get fined for a misdemeanour that seems trivial and bureaucratic – and it probably will be, but many tourists simply pay the fine and continue with their journey in peace rather than pick a fight. In your budget, plan to spend roughly $60 on road fines (in addition to toll fees which are $2 each, as outlined in the top tips above). If they accuse you of something you have not done, calmly pull to the side of the road and refer to the RUA document. Often if you patiently state your case and refuse to give in to any intimidation tactics, they will realise that you aren't going to pay up and they will wave you on.
Here's a link to a travel journal of a Zimbabwe self-drive trip in 2016, if you would like to read about one visitor's experience of the road blocks. I have just returned from a trip (August 2017), and we didn't have any negative experiences with the police at all while we were driving around Harare. When we drove from Harare to Kariba (again in August 2017), we went through 3 tollbooths and 6 police stops. We were waved through all of the police stops except for two, where they checked our car lights and fire extinguisher, and then waved us on.
Never go through an orange traffic light, as the police are often on the lookout for this. Similarly, ensure that you bring the car to a complete halt behind the white lines at every Stop sign you see. Keep to the speed limits and don't cross double lines. Approach road blocks very slowly and with your hazard lights on, take your sunglasses off when talking to police officers, and do not hand them your drivers' license (show it to them from a distance or through the window).
Do not stop at a police roadblock if it is manned by fewer than 3 policemen. Roadblocks manned by 1 or 2 policemen are illegal and may be a dummy trap where people dress as policemen and give people fines. Police officers are required to tell you their name and position before talking to you.
If you do get in a tough spot, the phone number for the 24-hour road block helpline is +263 4 703631. There is also a Road Users Association Facebook group and Dear ZRP Facebook group, both of which are forums for discussion and advice on this issue.
How much does fuel cost and where do I buy it?
Petrol is roughly US $1.36 per litre and diesel is US $1.26 per litre (as of August 2017).
Fuel is available at refilling stations in most cities and towns, but try to keep your tank above the halfway-mark, just to be on the safe side. If you're going on a long journey, keep a can of spare fuel in your vehicle in case one of the outlying towns haven't had a recent delivery. The cash shortage in Zimbabwe may mean that fuel becomes scarcer in the future.
Who can drive in Zimbabwe?
Anyone with a valid English language license containing a photograph can use it in Zimbabwe for up to 90 days. For non-English language licenses, apply for an International Driving Permit from your local AA. You can then use this IDP in Zimbabwe alongside your local license. Holders of foreign licenses are not obliged to apply for Zimbabwean licenses. Foreign photo licenses are legal and valid forms of ID, but carry a certified copy of your passport just in case you are asked for it (this will save you needing to hand over your original passport).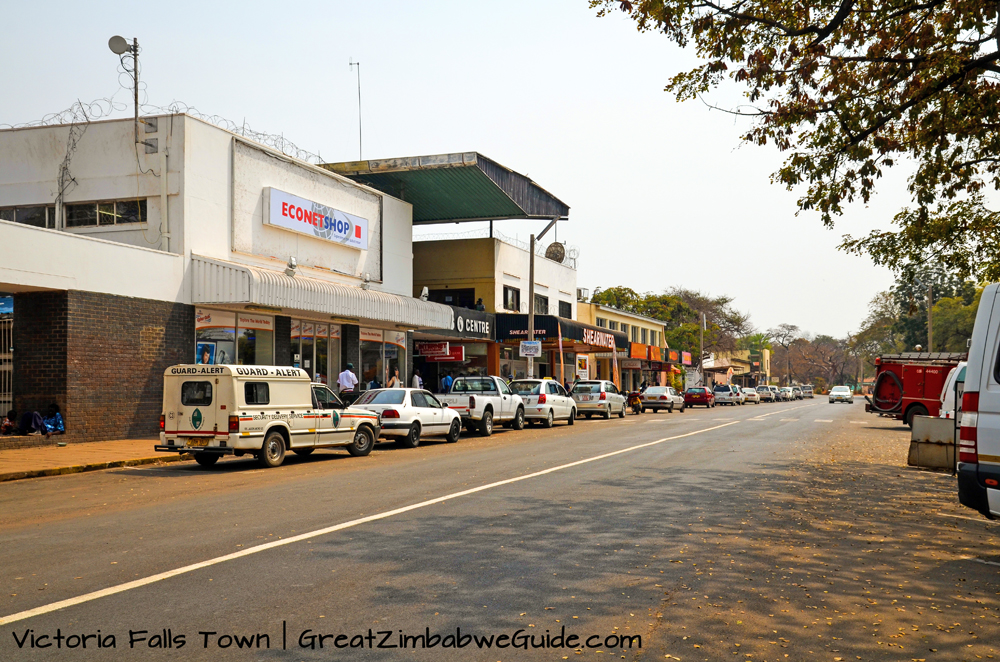 What are the road conditions like?
Most of Zimbabwe's roads are tarred and in pretty good shape compared to a lot of other African countries. Road signs to other cities are usually clearly visible. This means that driving between cities is fairly easy, especially as there isn't much traffic. Google Maps are also fairly accurate on the main routes, so print out some directions before your trip if you can.
Here's a link to a travel journal of a Zimbabwe self-drive trip in 2016, if you would like to read about one visitor's experience of the road conditions. I visited in August 2017 and found that there were many potholes on non-main roads in the cities, but generally, main roads were not too bad. An exception is the road from Makuti to Kariba which is disintegrating badly. However, if you drive slowly and have a 4×4 vehicle, you will be well equipped.
There are no complex highway or junction systems to get your head around. At a roundabout, drivers must give way to traffic on the right and to vehicles already circulation on the roundabout. Seat belts are compulsory for front seat occupants of the vehicle if fitted. Goats, dogs and cattle can wander onto roads outside cities, so as always, be vigilant.
There may be police blocks outside cities and towns – these are usually uneventful and may require a test of your brake lights or a show of your license. Speed traps are common so keep your eyes peeled for speed limit signs. In general, slow down to 60 km/h when you approach towns and cities. (Read the info on police road blocks above.)
Get a map book if you're going to do extensive city driving. Buy one from tourist information centres in Harare or Bulawayo, or in bookshops, like Kingston's (there's a branch in Borrowdale Village shopping centre among others). You can also buy a Zimbabwe map book (or city map book) from me if you contact me in advance of your visit to Zimbabwe. Also see Tracks4Africa for online GPS maps.
Police cavalcades: If you hear sirens, or see motorbikes and other vehicles with flashing lights, pull off the road immediately and as far on to the grass as possible. The flashing lights usually mean that the President's cavalcade is coming past – stay out of trouble by moving completely off the road.
See the 'On the road' photo gallery for photos of some self-drive holidays in Zimbabwe.
Guided driving tours
If you would prefer to travel in a group, Dick Pitman at Zim4x4 offers guided trips to Kariba and the Zambezi Valley including Mana Pools (as well as a wealth of information and advice).
What if I need airport transfers/short transfers around a single city in Zimbabwe?
One option is to arrange this with your hotel/lodge. They would be more than happy to do so, and will know the most reliable companies to use.
Alternatively here are links for Shuttle Direct, Samaita Tours and a directory of taxi services that you can book online or by phone. There are usually a host of taxis waiting outside the airport but it's more reliable to use a taxi company that you've booked in advance.
Bringing a car over the border into Zimbabwe
You'll need:
Valid passport of the driver.
Vehicle registration book in the name of the driver.
Letter of authority from the registered owner if vehicle is not owned by the driver.
Temporary exportation document from the Customs authorities in the country from where the visitor is coming from.
In your car: a fire extinguisher, warning triangles, a serviceable spare wheel and an efficient jack and a wheel spanner. Two white reflex reflectors are required on each side of the front bumper and two red reflex reflectors on each side of the rear bumper.
At the border, you will get a small piece of stamped paper at the entrance, called a Gate Pass.
At the Customs (Zimra) counter, complete a form called "Temporary Import Permit" (TIP) for the vehicle. This is free.
Pay Carbon Tax which is payable in US$, Euro, Rand or Pula. The fees differ depending on the engine capacity of the car and are betwen US $6 and $30. Here's a link to the Zimra website showing Carbon Tax fees.
Pay Road Access Fee, around US $10. Here's a link to the Zimra website showing Road Access Fees.
4x4s pay for a CVG (Commercial Vehicle Guarantee), around US$ 50
Entrance toll fees will also be payable.
Here's a link to an article from the Zimbabwe Revenue Authority (Zimra) on bringing a vehicle into Zimbabwe.
Bradt's Zimbabwe Travel Guide 3rd edition (affiliate link) also has information on driving in Zimbabwe.
See more articles:
Transport in Zimbabwe – information about other means of transport in Zimbabwe