Although you need to book ahead for a number of activities in Victoria Falls, there are still plenty of things to do if you're feeling spontaneous. Seeing the Victoria Falls themselves is one such example – all you need to do is show up and pay at the gate.
Here are some of the places we visited without booking ahead …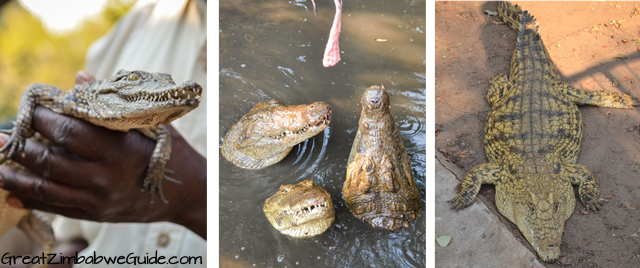 The Victoria Falls Crocodile Farm is a fun way to spend an afternoon. It's family-friendly and great value for money. We got our own guided tour from an experienced, friendly worker at the farm for just $5 each (local rate). You can see these creepy reptiles from a close distance, and even hold a baby one if you're brave enough. There's also a museum on site as well as other animals, including a lion.


Elephant's Walk Shopping Centre is a lovely place to stroll around – it has a casually quirky vibe, with its ferns and pops of bright colour. The shops here are more high-end and groomed than other shops in Victoria Falls. Be sure to visit the Ndau Collection jewellery workshop and pick up some baobab-oil beauty products from the Matsimela shop.

From left to right: Shoestrings Backbackers Lodge, Rainforest Restaurant and Trading Post Shopping Centre.
A popular backpackers' lodge, Shoestrings is as trendy and vibrant as its exterior. Even if you're not staying here, you can visit the restaurant, Garden of Eat'n, at any time of the day and soak up some of the party atmosphere.
Rainforest Cafe is situated, as the name suggests, in the rainforest near the Victoria Falls. It's a convenient place to stop after you've seen the falls themselves, or you could just visit the restaurant (or the nearby shop, which stocks some beautiful products) without having to pay park fees.
Trading Post Shopping Centre is home to a number of shops which aren't anything to write home about, but the two cafes, Mama Africa Eating House and River Cafe are definitely worth a visit. Mama Africa is particularly charismatic in the evenings with live jazz bands and authentic African cuisine.

Victoria Falls Hotel is a must-visit in the area, even if all you do is walk straight into the grounds and stare out at the sight of the Victoria Falls bridge. If you do have more time, have a wander round the place to see the colonial relics on the walls – some of the 1800s British paraphenalia on the walls is a fascinating window into Zimbabwe's history. The scenic verandah is the perfect location for high tea or cocktails, depending on the time of day.
If you're staying for dinner, choose between the African-themed Jungle Junction and the elegantly old-world Livingstone Room. We spent a lovely evening in The Livingstone Room, dressed in the finest clothes we'd packed, splurging out on the 7-course taster and wine pairing menu.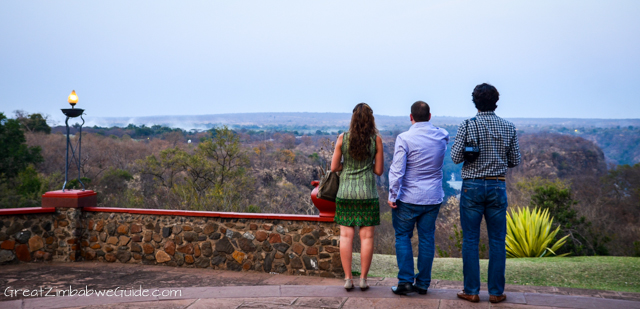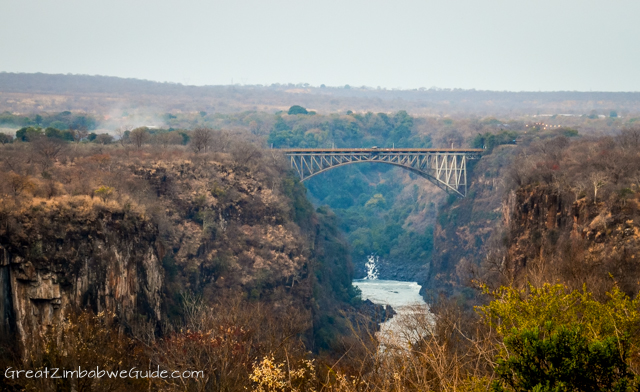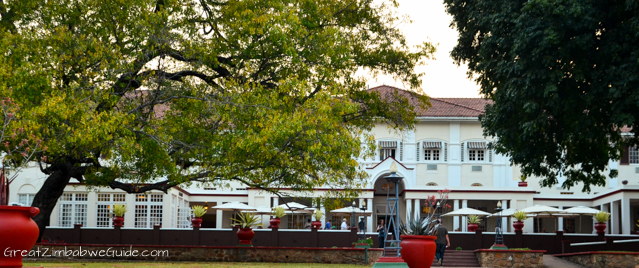 See more things to do in Victoria Falls.