The Boma – Place of Eating has fast become one of the most popular eating venues in Victoria Falls. It is undeniably touristy and can feel a little OTT at times, but the enthralling drumming session after each meal makes up for the crowds.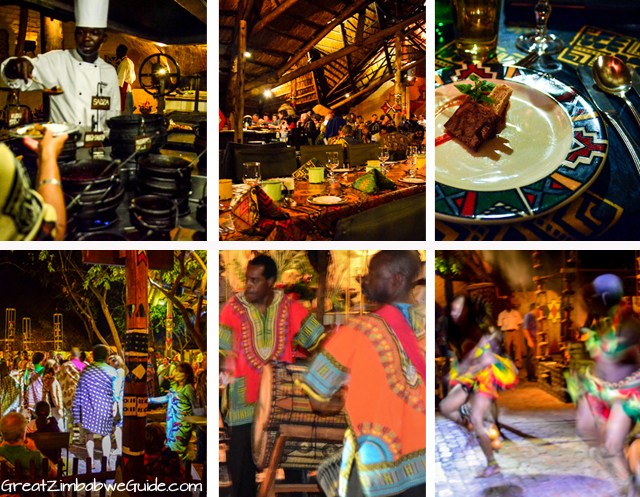 This year's visit to the Boma was during peak season so we shared the night with a huge number of other tourists – but this made the post-dinner dance-off even more entertaining. The waiting staff seemed a little more terse than when we'd visited last year, but the drummers and entertainers were as rousing and spirited as ever.
Read about our previous visit to The Boma here.