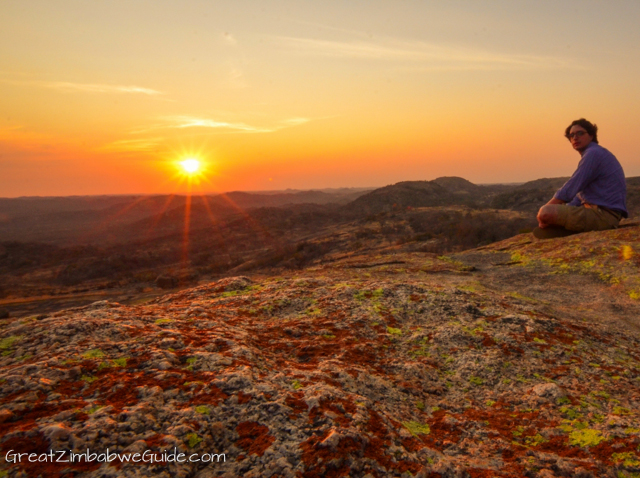 After a fantastic few days in Victoria Falls, we drove south to Bulawayo. Our first night in Bulawayo would also be the last night with our friends from Oxford – they were going back to the UK after our two-week Zimbabwean road trip. We wanted to go somewhere memorable for their last night in Zimbabwe, so chose to go to Matopos for sundowners. We certainly got our wish – I think it was the most spectacular sunset of the whole trip. The deep red glow of the sun's rays, the way the clouds trailed in the sky, the stark rock landscape, our reflection on everything we'd experienced over the past two weeks – all of these were combined to create a few minutes of singular magic.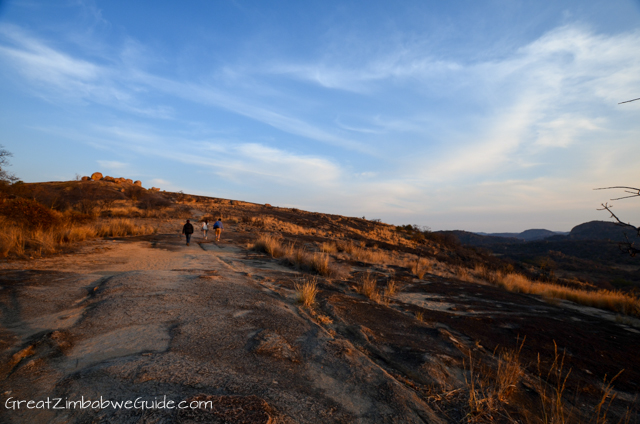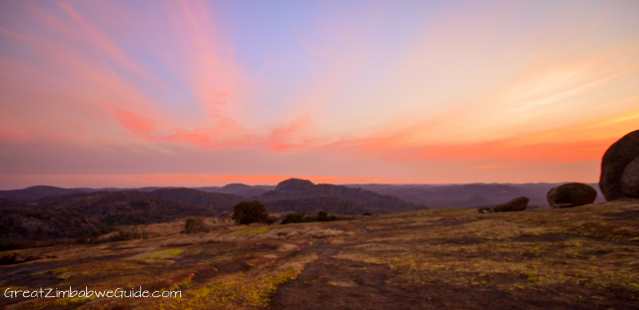 Matobo Hills National Park (also called Matopos), at a size of 44 500 hectares, would take a week or more to fully explore. We didn't have the luxury of time, so visited the most famous landmark in the park – the site of Cecil John Rhodes' grave. The English businessman who changed the course of the region's history and named the territory "Rhodesia" after himself, had decreed that he be buried here in the Matopos.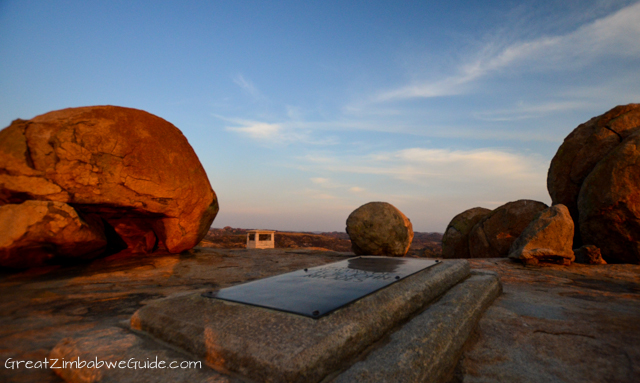 We did the short walk up Malindidzimu Hill (ancient dwelling place of Ndebele benevolent spirits) where Rhodes, Jameson, Coughlan and 33 other British solders are laid. When Rhodes had visited this spot before he died, he described it as having "a view of the world", and so the monument is also called "World's View". Rhodes is a controversial figure, but the same cannot be said of his grave site. It is a place of incontestable natural grandeur. Anyone who has a chance should visit it – not to pay homage to a man, but to appreciate the exceptional beauty of the granite landscape itself.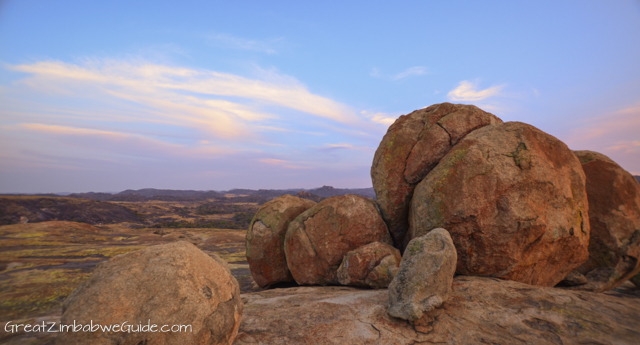 The Matobo Hills are extremely important to the local people and is still the site of cultural ceremonies. Chief Mzilikazi of the Ndebele nation is buried near here. I'm hoping to visit the area again next year and share more photos!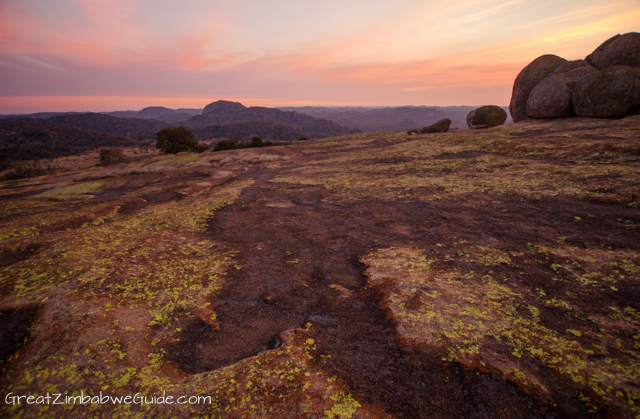 Practical details: We drove to Matobo Hills National Park from Bulawayo. Exit Bulawayo on the Matopos road. It is well signposted and the entrance is left off this road. The drive will take under an hour. At the entrance gate, pay the park fees (US $15 for non-residents at the time of visiting).  Follow signs to Rhodes' Grave World's view and park in the car park. Pay the separate fee to see the monument (Approx US $10), and take your time to walk up the granite hill and explore the surrounds. Note that costs for locals are much cheaper (around $4 each). We took some drinks and snacks with us, and visited at around 4.30 pm so that we could sit and watch the sunset after the short walk.
Read more posts about Bulawayo.