Celebrating the great things about Zimbabwe
Great Zimbabwe Guide gives travel tips, information and inspiration about Zimbabwe, Africa. We share stories of Zimbabwe's talented people, world-class wilderness & wildlife safari experiences, all wrapped up in an unmatched climate. Do you have a question about visiting Zimbabwe? Start with the Quick-reference list of travel advice. 
Scroll down for our most recent articles, or use the search bar to look for something specific.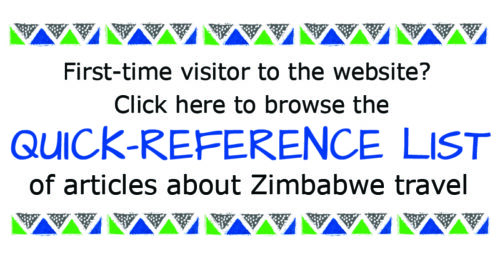 Our latest Zimbabwe travel articles are listed below