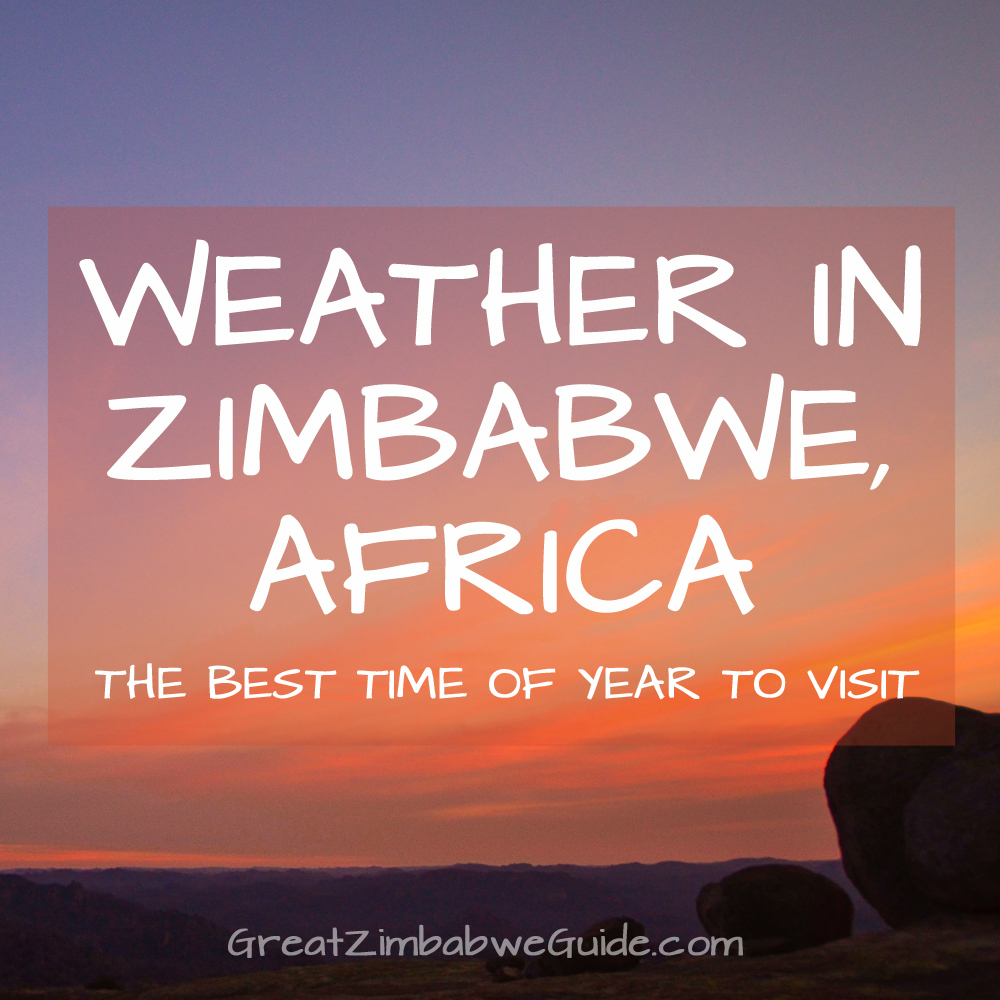 Zimbabwe was ranked as having the Best Climate in the World by International Living Magazine (tied with Malta) – and I happen to agree.
There's no 'wrong' time to visit Zimbabwe. However, specific times of year are better than others for doing certain things in certain areas – these are outlined below. There are usually many hours of sunshine every day (even during the rainy season), and the temperature doesn't feel as hot as it could, due to Zimbabwe's high altitude and low humidity.
As a general rule of thumb, if you're visiting Zimbabwe for a safari, my recommendation would be to visit in August and September.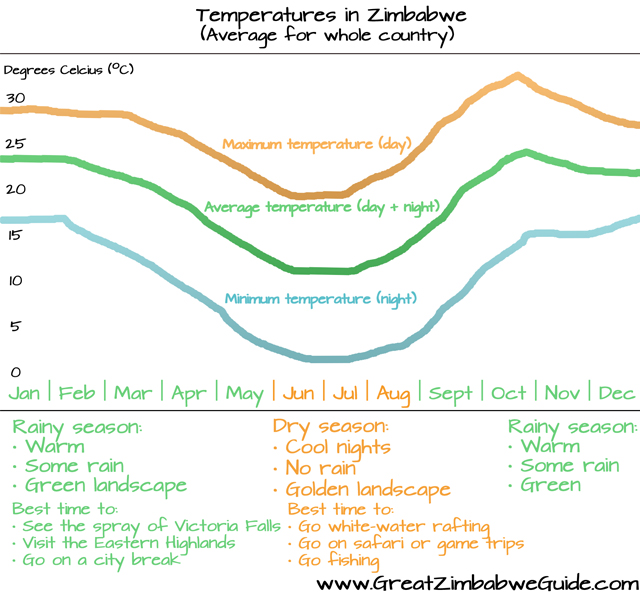 Temperatures in the graph above show the averages for the whole country, but remember that towns in the Eastern Highland like Nyanga, Vumba and Mutare are usually cooler than the rest of the country. Towns in lower altitude areas like Victoria Falls, Beitbridge, Bulawayo and Kariba are warmer than the country average during the day, and cooler in the evenings. House of sunlight in Zimbabwe don't change much during the year.
There are two main seasons:  The rainy/green season (November to May) and the dry season (June to October).  If you want to see Victoria Falls in its absolute fullest spray, go between March and May. If you want to go white-water rafting, visit Zimbabwe between September and December (Spring). Keep reading for info on weather in Zimbabwe for each month of the year.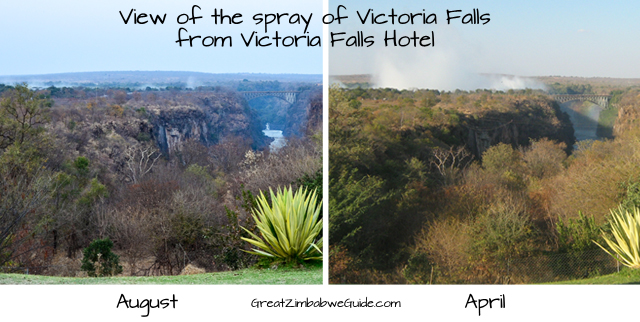 Warm, rainy season (green season)
November | December | January | February (Summer)
This is the country's rainy season. The rains usually come in thunderstorms that don't last for more than a couple of hours. January is normally the wettest month.
Average daytime temperature is 26 C. Average night temperature is 16 C.
Around 7 hours of light a day.
This is the most dramatic time of year consisting of gloriously warm days where the heat builds up until storm clouds gather on the horizon, slowly getting fatter and fatter. As the storm builds, everything turns grey-blue, and even the hot air seems to stop moving in anticipation. Eventually, a cool, electrifying breeze dances across the land, and the clouds release their life-giving load. Thunderclaps reverberate in the sky; lightning anoints the clouds, and raindrops explode on the hard ground: A truly soul-affirming experience.
Even after a week of the first rains at the beginning of November, the colour of the land begins to change from ochre to green. Sprouts of grass and leaves begin to emerge and grow very quickly after the first good rains.
March | April | May
Less rain than in previous months. This is my favourite time of year because the temperatures are so mild.
Average daytime temperature is 25 C. Average night temperature is 12 C.
Landscapes and vegetation are at their greenest.

This is a good time to visit Vumba Botanical Gardens

– they will be lush and well-watered.
It is the best time to visit Victoria Falls for a view of the spray, because the water will be at its highest.
On the other hand, if you want to be able to look over the edge of the falls from a rock pool (Devil's Pool), or go white-water rafting, you

can't

do so at this time because the water is so high and dangerous – you'd need to visit in the low-water season (September-December).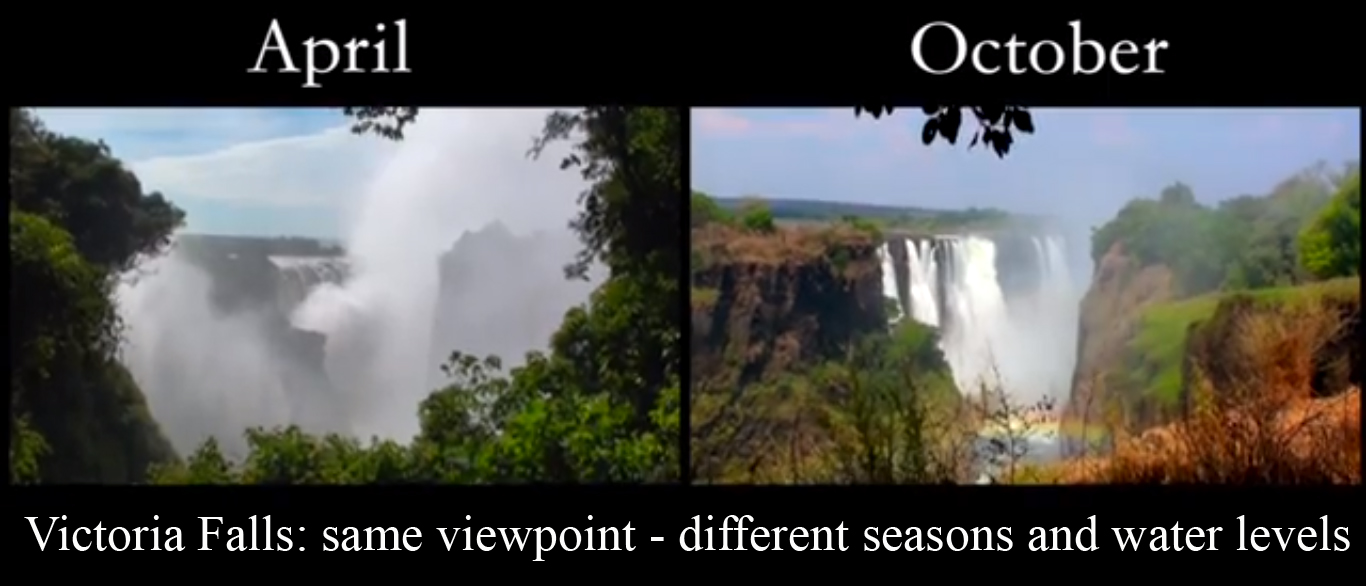 Dry, cool season
June | July (Winter)
The grass turns to a golden sandy colour, and the land is drained of water. Beautiful in its own ochre-coloured way.
Average daytime temperature of 21 C, and night-time average of 7 C.
Even though it's winter, it's still warm enough to explore during the day and then snuggle up with a mug of tea at night.
This is a good time for safari – but remember to wrap up in the evenings with a fleece jacket, as nights are chilly at this time of year.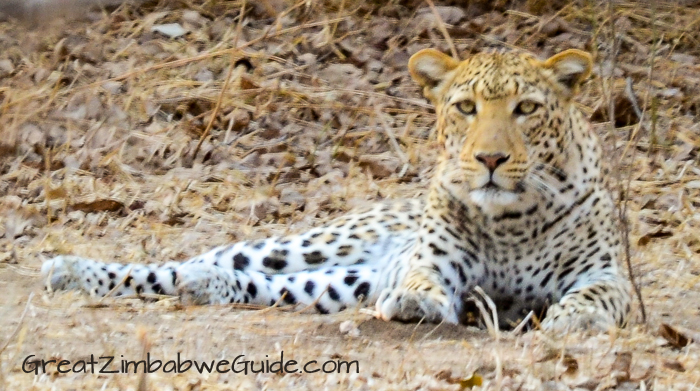 August | September (Spring)
Dry and warm. Gold and red landscapes with sparse vegetation.
Average daytime temperature of 29 C. Average night temp of 9 C.
This is the best time to go white water rafting in Victoria Falls because the waters of the Zambezi River will be lower (it's too dangerous otherwise).
This is the best time to go game-viewing or on safari: Animals will be more visible because the vegetation is sparse, and they will be out looking for water. Read about our time in Mana Pools in August.
There's around 9 hours of light a day.
It's the best time to go fishing as the rivers and lakes are 'cleaner' in the dry season. Do this on the Zambezi River or on Lake Kariba, or at one of Zimbabwe's many lakes.
The msasa trees begin to grow new leaves which, surprisingly, are a vibrant red colour. Seeing the dappled shades of red on a hillside is a truly beautiful sight, and this can be seen throughout the country but is especially noticeable in the Eastern Highlands and in Kariba.
Victoria Falls water levels are fairly low, but not at their lowest. It is still an amazing sight! See footage from our flight over Victoria Falls in August.
October (Hot! Also, Jacarandas!)
October has the slightly melodramatic nickname of 'suicide month'.  It's very hot (sometimes over 40 degrees Celsius in some areas), there's very little rain to break the sun's oppression over the land, and is the least pleasant month of the year. This is the time to read Doris Lessing's The Grass is Singing.
The msasa trees continue to light up the horizon in vibrant reds, and are joined by a host of other species who start to awaken after the winter.
At the end of October,  flowers from the Jacaranda trees start falling to the ground. Many streets in Harare, Bulawayo, Victoria Falls and Mutare become carpeted with a plush layer of purple petals – sometimes called 'purple snow'. Even better, if you walk or drive over them, you can hear the flower bulbs pop beneath you.
October to December is the time when Victoria Falls is at its lowest – which means it may not be as dramatic as in other times of the year, but you will be more likely to be able to sit in a rock pool and look over the edge (Devil's Pool).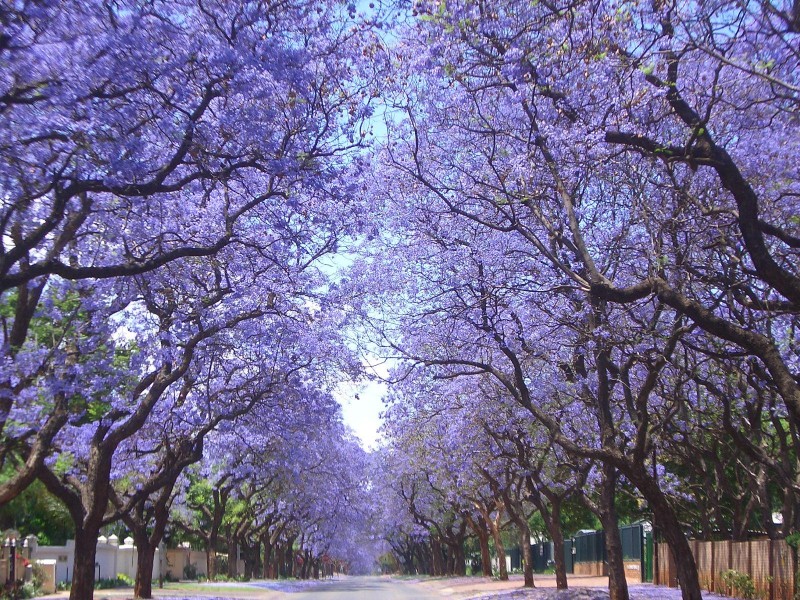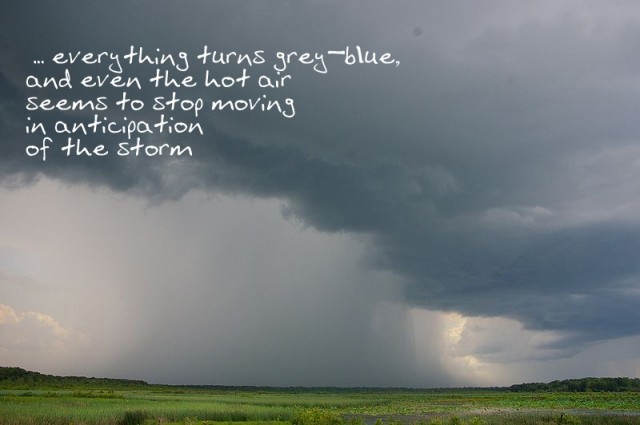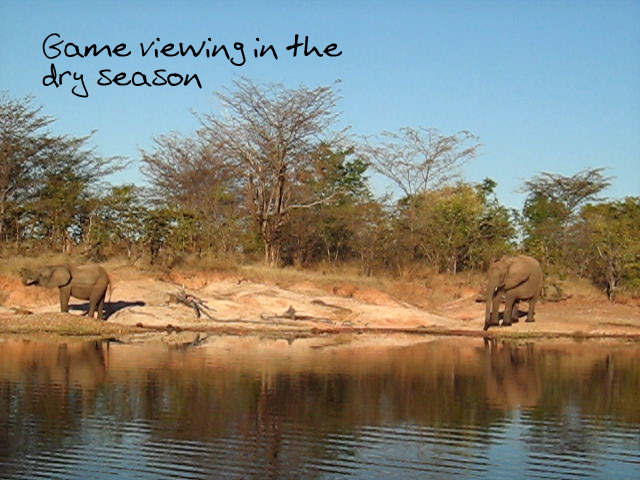 Also see: