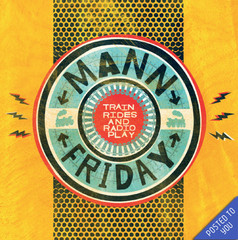 Charismatic, deep-voiced Rob Burrell is the frontman of the soulful Zimbabwean rock band Mann Friday **. He's doing a special acoustic performance in Harare – not to be missed!
Gig info: Friday 11 January | Tristan's Bar, 14 Aintree Rd, Highlands | Tickets $10 | All proceeds to Harare Children's Home | Clothes donations encouraged. Food and drinks from 18:30 | Show starts 19:00 sharp.
From Rob Burrell Unplugged on Facebook: We will be auctioning off a Coldplay cap signed by Chris Martin and the gents – going towards the Harare Children's Home – so bring your wallets!
** Mann Friday just happens to be my favourite Zimbabwean band. My favourite song of theirs? Trees.