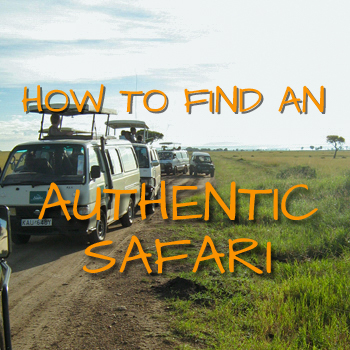 I wrote an article for BootsnAll Travel discussing different levels of wildlife experiences, and how to do a safari the right way.
I explored the different 'levels' of safari experiences, which are: Level 1: Zoos and Safari Parks, Level 2: Tourist-Trap Safari, and Level 3: Authentic Safari. I also shared my tips on how to find an authentic safari.
You can read the full article on BootsnAll here and an excerpt is below.
I grew up in Zimbabwe, which is home to the 'Big Five' and one of the largest elephant populations on the planet. During my childhood, I went on many trips to national parks where I saw elephants, giraffe, crocodiles, zebras and more. In the local animal orphanages, I had bottle-fed a baby rhino and played with a lion cub before I'd hit my teens. But I'd never heard of the word "safari." We didn't use that term in Zimbabwe when I was young – we would say that we were going "to the bush" or to a game park. But now that the tourism industry has exploded, the word "safari" has become more commonplace and unavoidable when talking about wildlife viewing.
There's nothing like seeing a large lion, mane gleaming, striding powerfully along the ground. But what if that lion is in a cage? What if that lion is in a drive-through, rain-sodden park in England? What if that lion is in Africa, without any fences around (or many other humans for that matter), and you're on foot, looking at him at eye-level, with just a few meters of sparse ground between you? Are those all lumped together as being "safari" experiences? In a world where a "safari park" can be nothing more than a hyped-up theme park with caged beasts, there can be confusion about just how raw and wild a national park in Africa can be.
Read the full original article by Beth on BootsnAll
Also see: