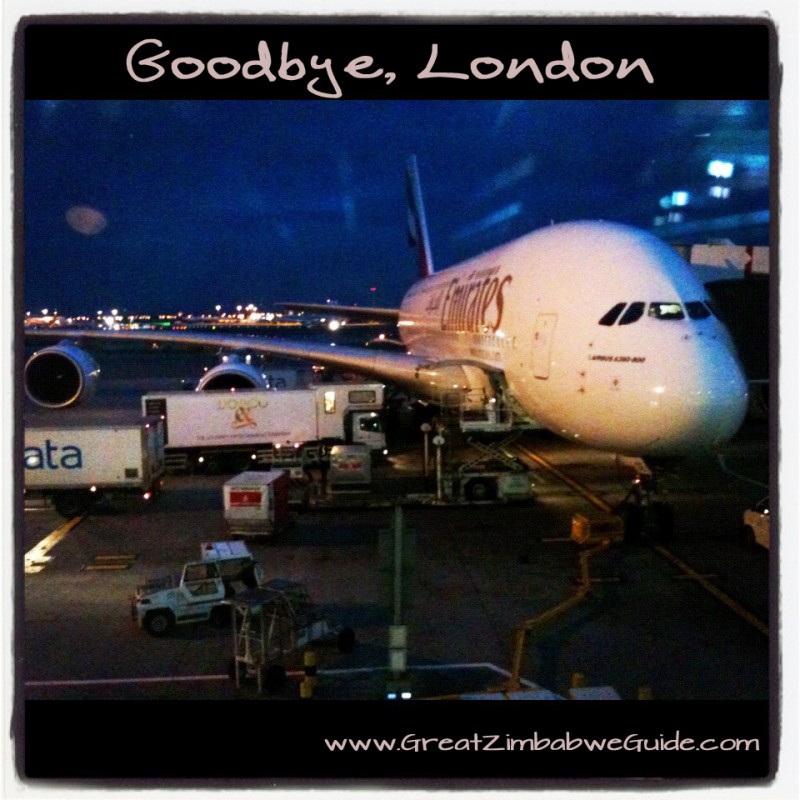 On a Thursday evening in late May, we flew from London Heathrow and landed at Harare International airport at around 5pm the next day. I may have packed far more clothes than needed – I wasn't sure how cold Zimbabwe's autumn would be this year. That, and all the goodies we were taking back for friends and family, meant that we had four big suitcases plus two hand-luggage bags – oops!
It was only when we were on the plane that I could relax and really get excited – we were going home! The journey went smoothly apart from a couple of rowdy passengers that seem to be a prerequisite for many flights – we flew with Emirates airways the whole way.
The first leg was to Dubai, on an A380 Airbus (which apparently is a big deal to people of the male persuasion). I'd never been to Dubai before so enjoyed the novelty and the general huge-ness of the place (even if it was just the airport). Our second and final leg was to Harare, with a touchdown in Lusaka, Zambia to drop off and pick up more passengers.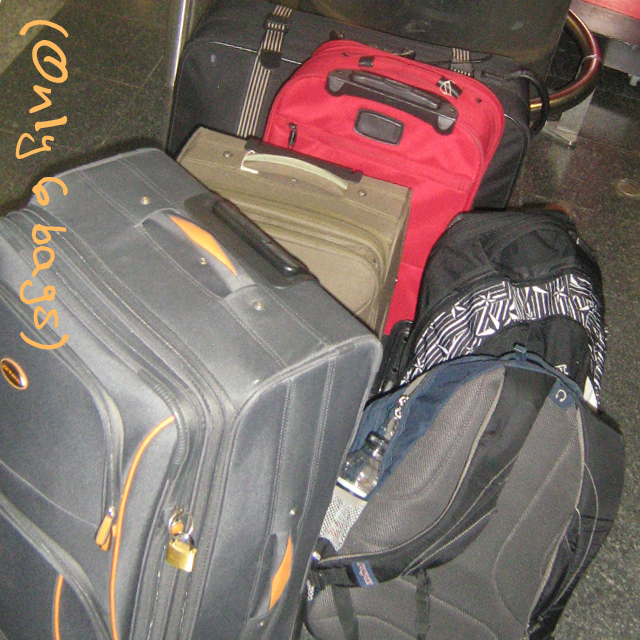 When we landed in Harare, I was all smiles. The airport is clean and airy, albeit not as big as many others – I think that if more tourists start visiting, expansion may be in order (again)! There was a power cut at the time, so the lights were running on a generator and slightly dimmer than usual – but otherwise, you wouldn't have known.
After going through the gate, there were two queues – one for residents, and one for non-residents. The queue for non-residents was long-ish because the visas are written out by hand and paid at the desk, but everyone was very friendly and efficient and I wouldn't say the queue was longer than that for non-residents arriving at, say, London Heathrow.
Our bags appeared fairly quickly on the conveyor belt, and we walked outside to the warmest weather we'd felt in months, even though it was early evening. It was just right – not too hot or too cold – and I can't describe the feeling of contentment just breathing in the warm Harare air.
It was fun seeing all the different people being greeted by their relatives. There was a Hindu family (a large one) who looked like they were going to a wedding, all wearing beautiful garlands round their necks. Another family arrived with their young children, who were promptly hugged and kissed repeatedly by the couple who welcomed them.
Of course it was wonderful to see our family and friends again – we hadn't been to Zimbabwe since our wedding a year before. As we drove out of the airport, I was struck by the darkness outside the window, and the brightness of the stars above us, and felt so blessed to be there.
We spent two nights at Ben's family house in Harare, soaking up the time with them. We would return to the capital again soon – I'll tell you about the places that we visited in another post!
Our next stop was Bulawayo – here's the post about what we did.