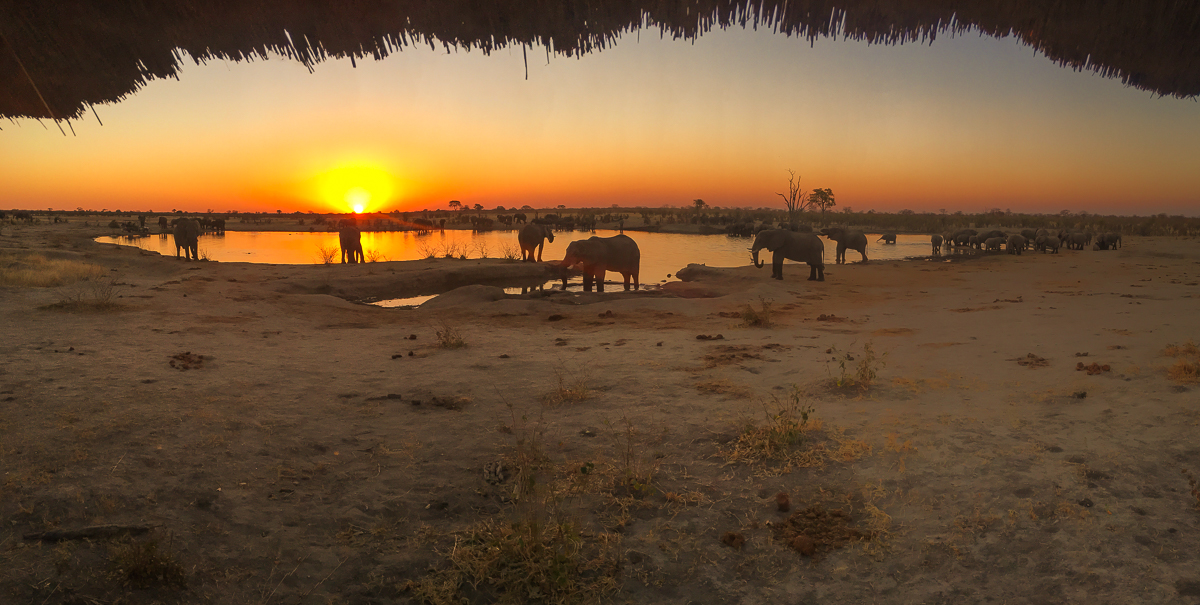 View from the lookout point at Shumba Pan, Hwange National Park
This guest post is written by Stuart Webb-Martin, who lives in the UK. He went on a self-drive holiday to Zimbabwe with his family in August 2016. He shares his thoughts on self-drive logistics, road conditions and accommodation. In this first instalment of his travel journal, he describes the initial leg of his journey: Flying to Victoria Falls and going on safari in Hwange National Park.
Introduction: I grew up in Zimbabwe and have been longing to take my British family out to see "my home" so that they could experience the real Africa, and share my love of wildlife and open skies.
We were time- (and money-) restricted so we decided for an itinerary of Victoria Falls, Hwange National Park, Matobo National Park and Harare.
From concrete jungle to the bush
The six of us flew from the UK to Victoria Falls via Johannesburg (Jo'burg). Several planes landed at once at Jo'burg and despite not having to go through customs, we still queued for hours in the chaos. Welcome to Africa! The departure lounge is lovely, but the airport needs a few more security scanners to cope with high passenger numbers.
The new Victoria Falls Airport really was clean, well designed and cool. It wasn't quite completed but you can see that huge improvements have been made, although immigration is still not computerised, so still takes forever!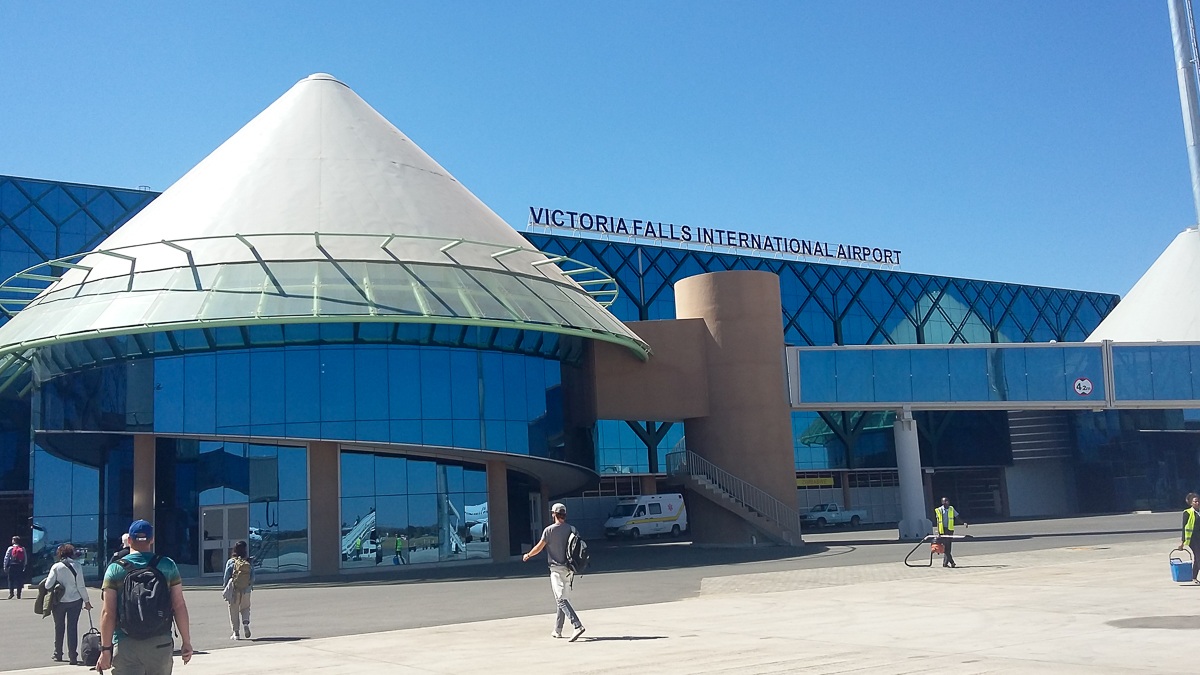 Victoria Falls International Airport, Zimbabwe, August 2016
We had pre-booked a minibus from Europcar, through Baobab Bookings, and drove the two-and-a-half hours from Victoria Falls Airport to Hwange Safari Lodge. We used a local operator (Baobab Bookings) to organise the car hire, as none of the car hire companies in Victoria Falls had minibuses for self-drive and one had to be brought in from Harare specially for us. We hit three police road blocks on the way, but didn't have any issues. They only wanted to make sure that vehicles have all the required safety gear, which we were sure to ask the hire car company to show us before setting off. We made sure we did not speed as we had heard of unwarranted fines, but we were never challenged.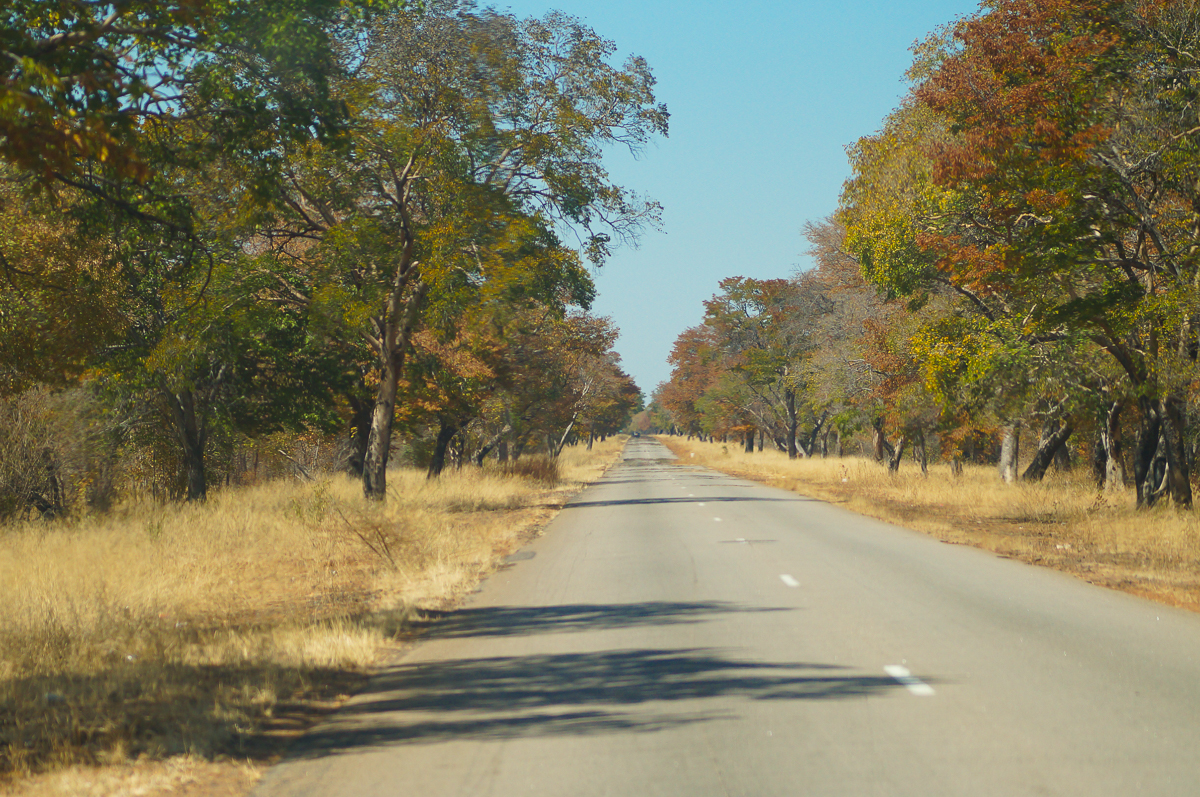 The road from Victoria Falls to Hwange National Park
The road from Victoria Falls to Hwange is pretty good most of the way but is bad around Hwange town, due to the heavy coal lorries in the area. The scenery along the route is spectacular and the traditional homesteads so interesting, especially as some have no running water but have solar panels. Watch out for cattle and goats in the road, and the transitions between the tar roads and the concrete bridges over the rivers, as the height difference can damage tyres and wheels.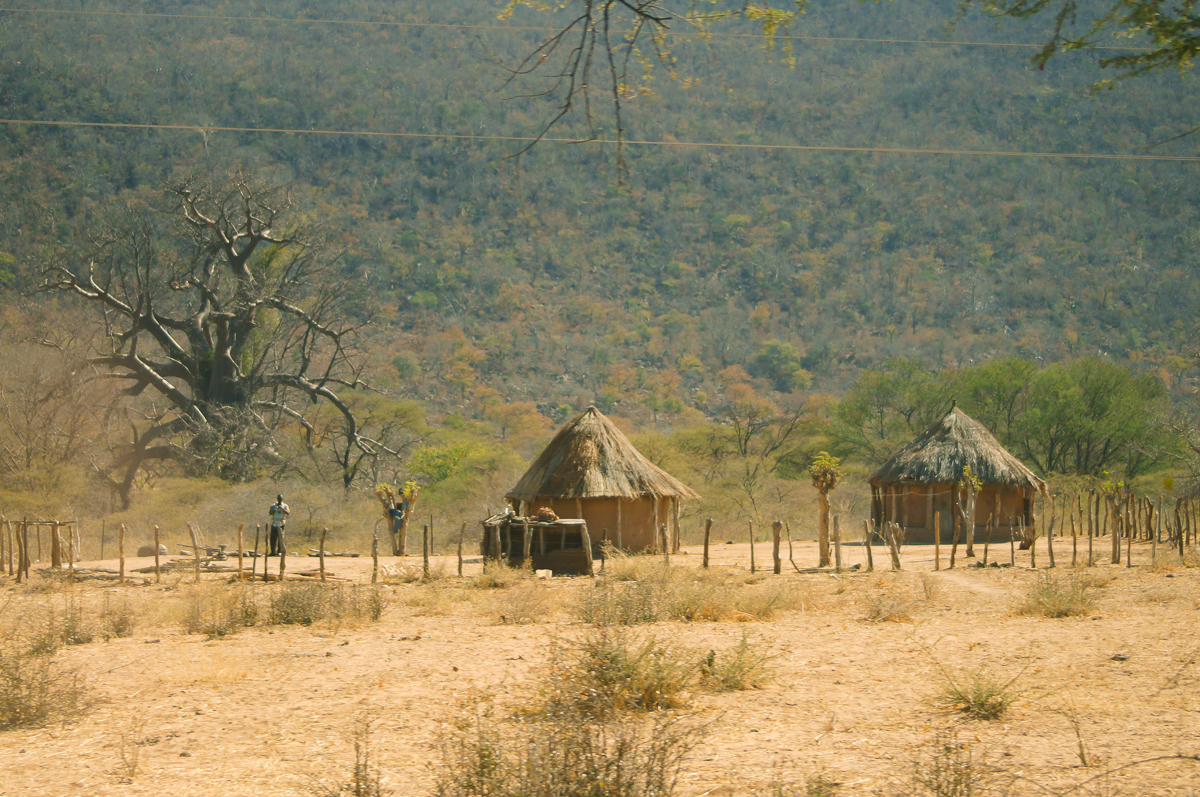 A Zimbabwean rural homestead
Hwange Safari Lodge
Hwange Safari Lodge holds a special place in my heart having spent all my August holidays there growing up, and returning was very emotional. The hotel is still spotless and the view across the grounds to the waterhole with the huge Teak trees in the background is still one of my favourite views of anywhere I have ever been. It's such a relaxing place, though the hotel was pretty empty. The curio village and aviary have gone and the estate is a fraction of the size of what it once was as they have had to sell off land during the tough times, and new lodges have opened nearby.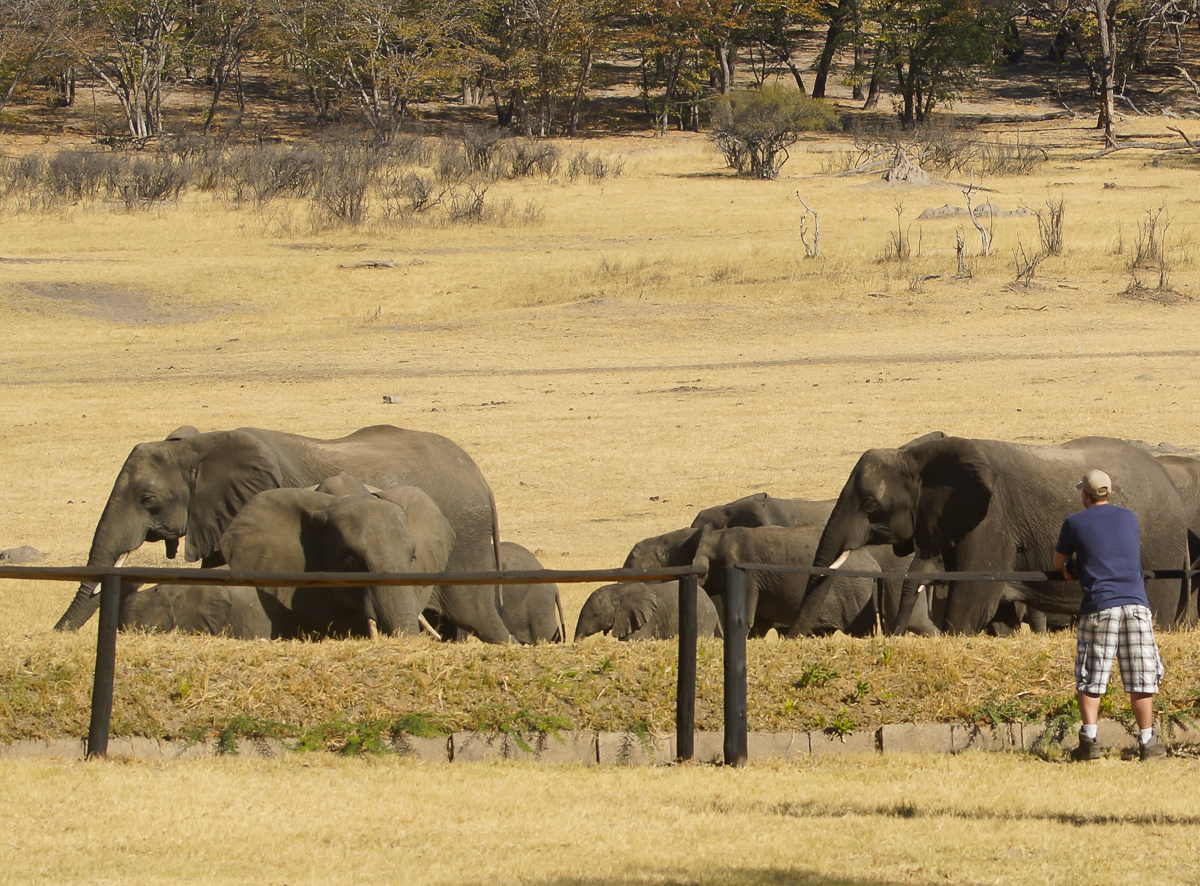 The water hole at Hwange Safari Lodge
The Safari Lodge is a still a good, affordable alternative to the luxury camps in the national park and it has happy and helpful staff, but it needs a bit of cash to restore it to its former glory. It is in the process of a renovation, but there is still some way to go. We stayed two nights on a B&B basis and paid for extra meals separately, as we didn't think the all-inclusive option provided good value for money. We had great food, good old Kariba bream on the menu every day, sat by the pool, visited the nearby Painted Dog Sanctuary (I recommend visiting) and saw plenty of animals at the waterhole. As it's on the edge of the National Park and is so close to the main road, Hwange Safari Lodge is a great place to stop en-route between Bulawayo and inner Hwange National Park, or between Bulawayo and Victoria Falls.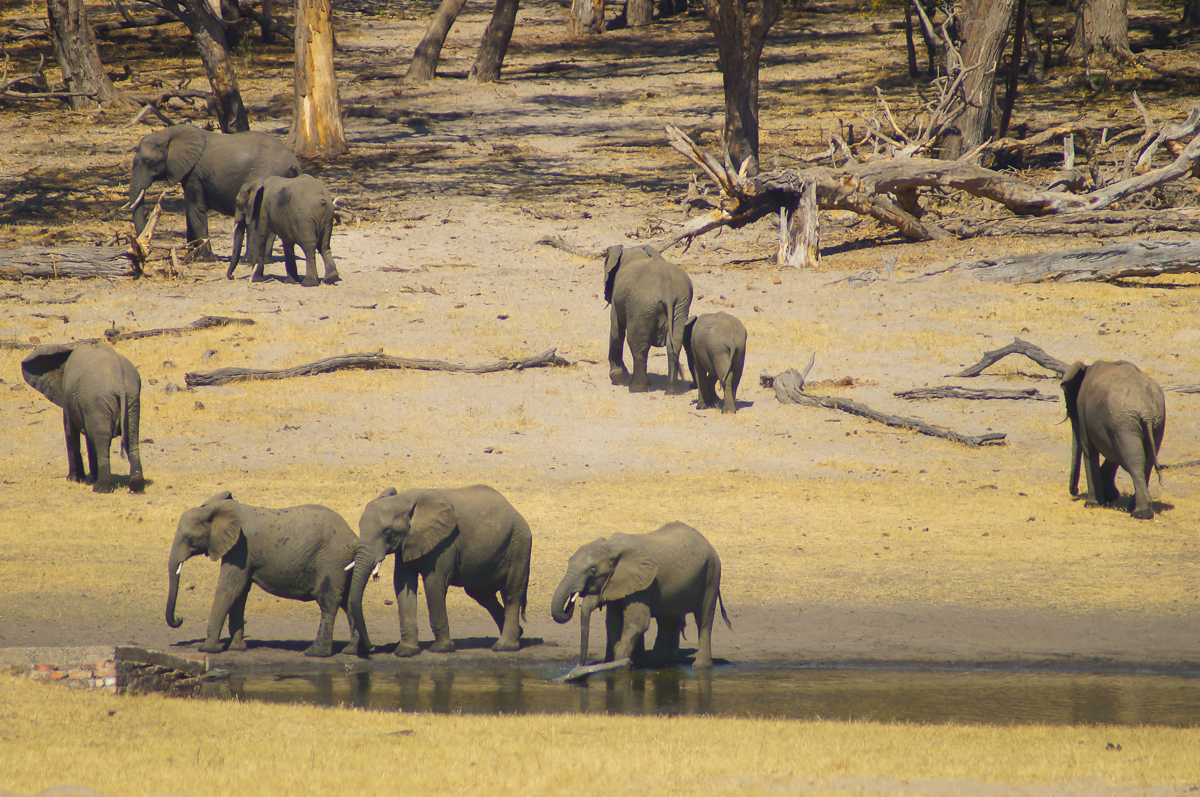 Elephants in Hwange National Park
Nehimba Lodge, Hwange
After a few days getting used to the African climate, sights, sounds and smells, we drove northwest into Hwange National Park and stayed all-inclusive at Nehimba Lodge for three nights. We took three-and-a-half hours to drive there from Hwange Safari Lodge, stopping at Nyamandhlovu, Guvalala and other pans along the way. The staff at the Hwange Main Camp were great and gave us suggestions for our route. Hwange Main Camp itself looked good, had fuel and was full of tourists from all over the place. We saw lots of plains game and birds on the way but the "main road" needs a bit of attention. We managed it in our 2-wheel drive minibus but there are a lot of potholes and corrugation which introduced my family to the "African massage" we had been promised.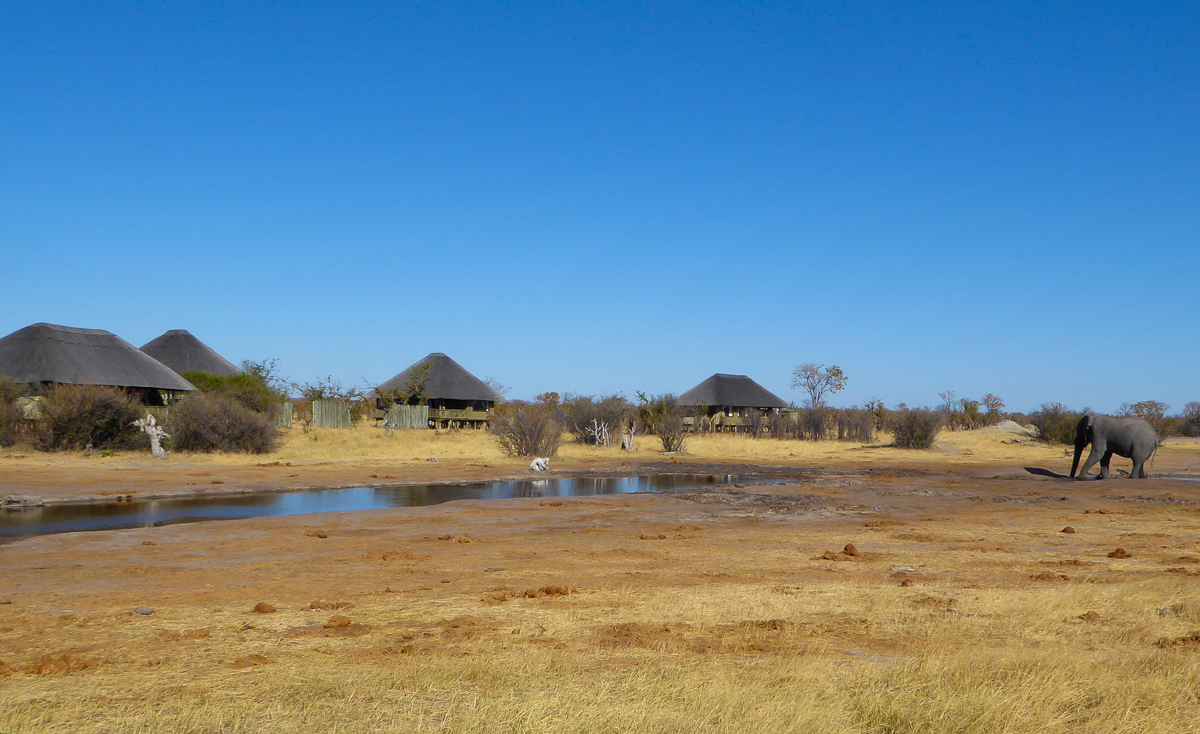 The water hole at Nehimba Lodge
Nehimba (part of Imvelo Safaris) is beautiful, really well presented and has attentive staff. I chose it as a completely different experience from that of Hwange Safari Lodge, and for a true African adventure safari. The rooms and main building are raised and overlook a pumped waterhole which is more intimate than the Safari Lodge, but just as pretty. The elephants at Nehimba come right up close, even drinking out of the swimming pool, and are not scared of humans. We watched them from only a few meters away, and were surrounded by them at dinner time.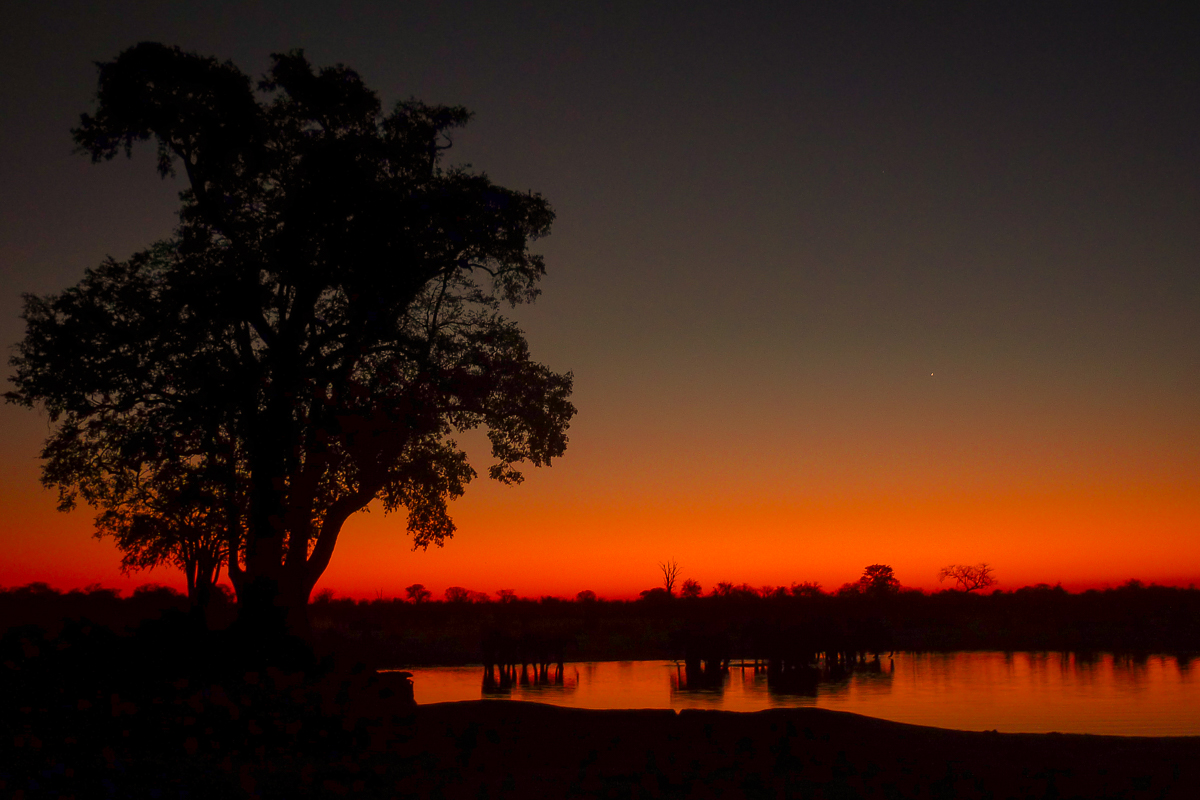 Shapi Pan at sunset
The benefit of going to a luxury safari camp like Nehimba is that the camp fits around you. We got up in our own time, had morning and evening games drives either side of an afternoon siesta, went on walking safaris and had sundowners at local lookouts. Nothing beats a cold beer after a long hot day, watching the sun set over waterholes filled with life. Shapi Pan is a spectacular setting, but my favourite experience was at Shumba Pan where we shared our sundowners with hundreds of elephant, plus lion, zebra, hippo and kudu.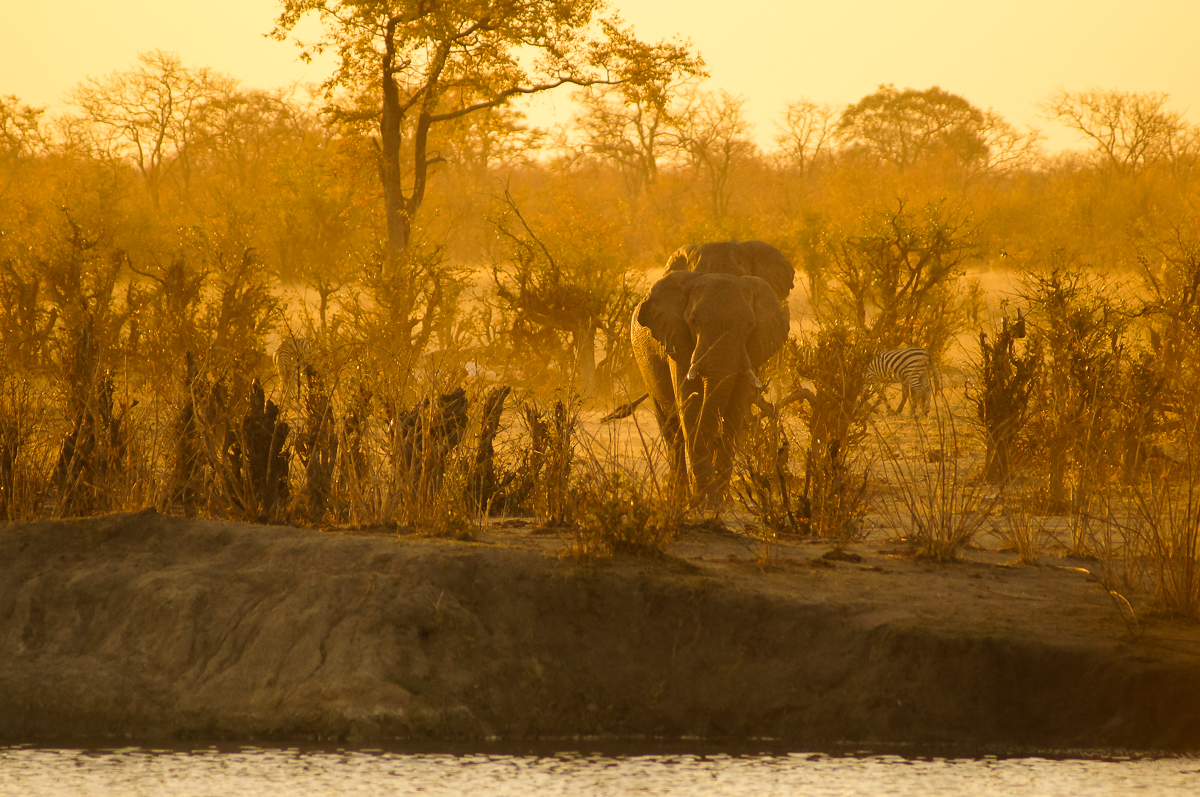 Elephants at Shumba Pan, Hwange National Park, Zimbabwe
Nehimba itself is very wild and we had to be escorted to our rooms at night – and a good thing too as there was an elephant carcass nearby attracting the local hyena clan, which sniffed around camp at night.
We intended to drive out via Sinamatella Camp on our way back to Victoria Falls, but were warned that we may not make it up the hill by Mandavu Dam as the road had not been repaired after the rains, and we chose not to risk it in our hire car. That drive is still on my bucket list!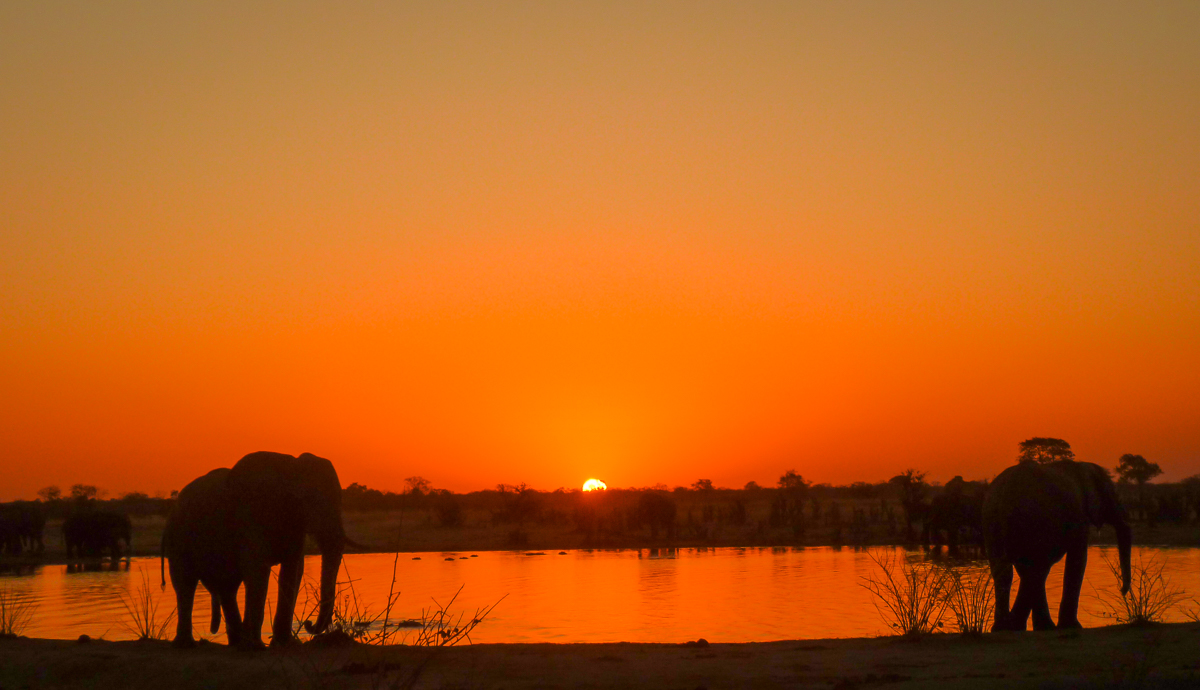 Elephants at Shumba Pan
In the second instalment of Stuart's Zimbabwe self-drive travel journal, he continues the family adventure in Victoria Falls, The Adventure Capital of Africa. Read it here.
All views in this article are unsponsored and independent. The writer was not paid for visiting any of the accommodation in this article, and all views are his own. Neither the writer nor GreatZimbabweGuide.com were paid to publish this article. All photos in the post are courtesy of S. Webb-Martin.
You might also like: