There are many more than just five reasons to go on a luxury Zimbabwe tour, but these are the top destinations that you just cannot afford to miss while visiting the country!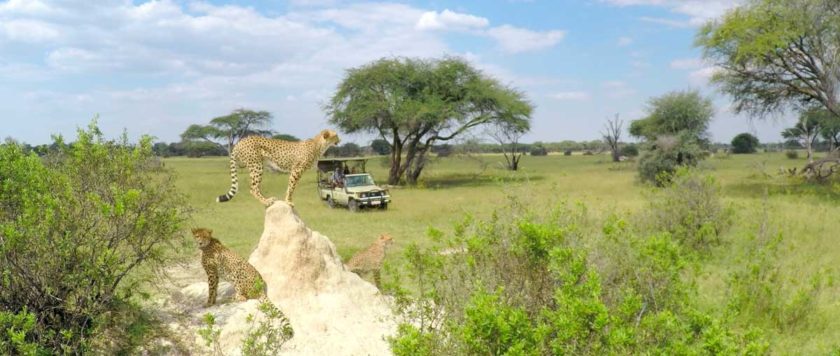 This promo post was written by Enchanting Travels for GreatZimbabweGuide.com.
Zimbabwe is one of southern Africa's most magnificent countries, stretched out between the Zambezi River to the north, and the Limpopo River to the south. Its striking inland plateau, enveloped between these great life-giving rivers, is marked by giant granite outcrops, national parks, rugged mountains and lush forests.
Wrap this all up in traditional Zimbabwean warmth and hospitality — and you have a must-visit destination on your travel map!
1. Encounter the majestic Victoria Falls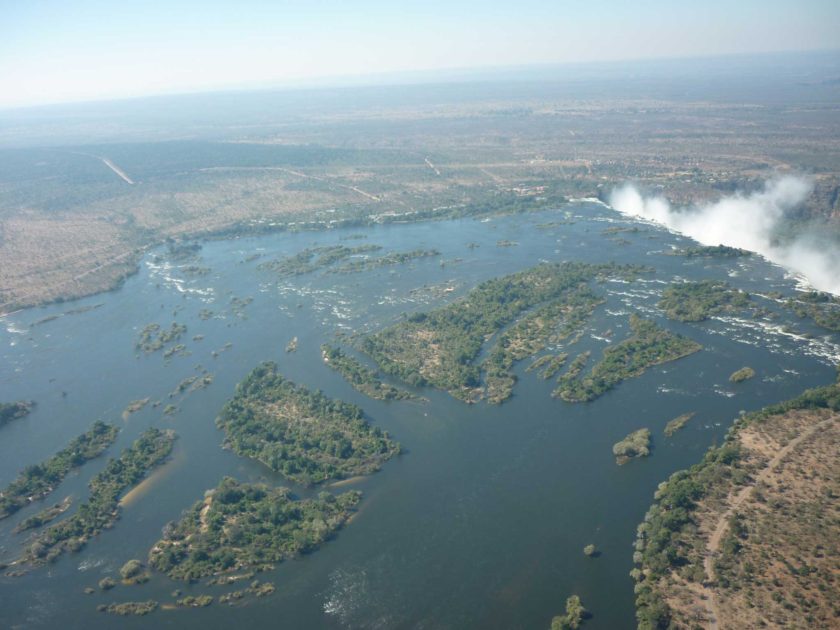 The spectacular Victoria Falls is created by the Zambezi River as it plunges into a wide gorge right along the border of Zimbabwe and Zambia. More than half of this world-famous 'The Smoke that Thunders' is located within Zimbabwe. Take in dramatic views of the Zambezi plunging into a curtain of mist and creating spellbinding rainbow arcs!
A must-visit for history buffs on a bespoke Zimbabwe tour is the David Livingstone statue while adventure enthusiasts will enjoy taking a dip at the Devil's Pool near the edge of the Falls. Named after Queen Victoria, at 5,604 feet this is one of the widest waterfalls in the world. Do remember to take in the other-worldly vision of rainbows on full moon nights!
2. See big game at Hwange National Park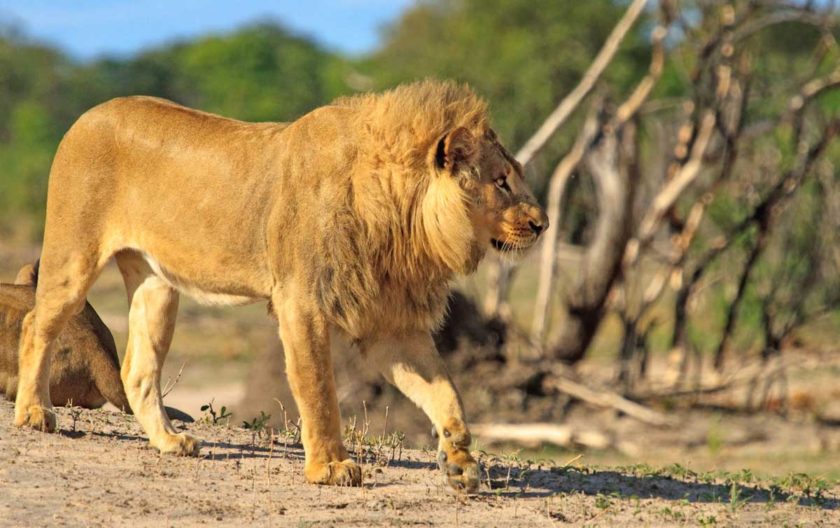 When in Zimbabwe, you simply have to visit its largest national park, which also happens to be among the largest in the continent! This nearly 15,000 sq. km. park is teeming with wildlife — including enormous herds of African elephants, followed by the big cats, giraffes, rhinos and packs of wild dog, among many others.
Bird lovers will also find countless feathered friends of the exotic kind! The best time for safaris is the dry season between July and October, when the vegetation shrivels up and makes it easier to spot wildlife. This is also when all birds and animals come to drink at the many water holes. Enjoy day and night game drives and guided bush walks into the Park.
3. Great Zimbabwe: heritage preserved in stone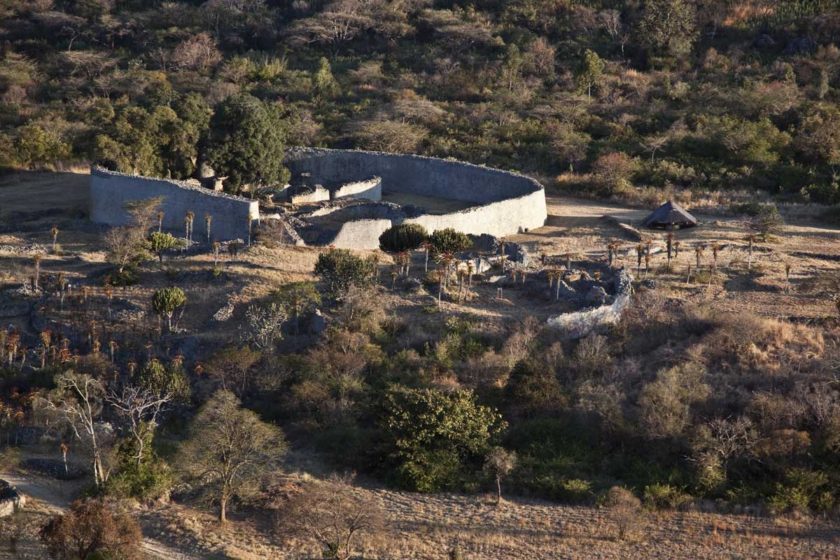 Great Zimbabwe is a UNESCO World Heritage Site that had reached its zenith during the 13th to 15th Centuries. Some say that it was home to the fabled Queen of Sheba, and archaeological evidence shows that Great Zimbabwe was a prosperous trading center with great wealth. Sadly, all that is left today are the archaeological ruins of a once-great city that teemed with life.
The best time to visit these mysterious ruins is during sunrise and sunset, when the great granite boulders come to life! Enjoy guided walks and boat cruises to explore this area better.
4. Canoe safaris at Mana Pools National Park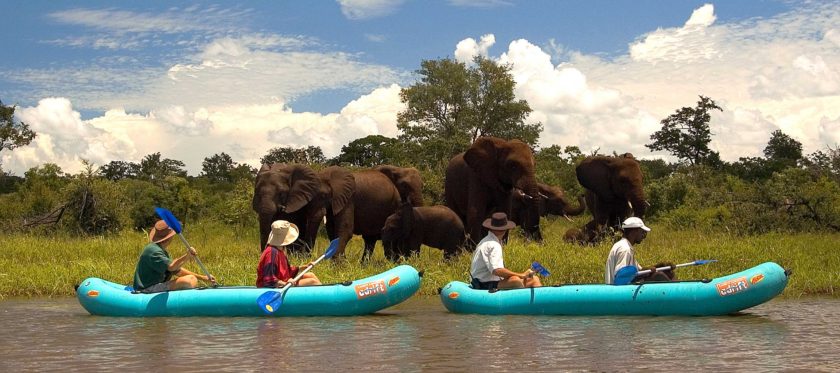 Mana Pools National Park is yet another UNESCO World Heritage Site to be included in your luxury Zimbabwe trip. It is located around four pools, or remnant ox-bow lakes, enclosed by vegetation that attracts hordes of wildlife. Another creation of the mighty Zambezi, the many riverine islands and sandbanks of Mana Pools are sights to behold, as are the flooded plains in the Lower Zambezi Valley following the wet seasons.
This unique landscape ensures that you spot great numbers of elephants, Cape buffaloes, hippos and elands when you visit the Park. It is best to avoid it in the rainy season between January to March, however, when the Zambezi is sure to flood the plains.
Explore this wonderful Park on canoe safaris, guided bush walks and game drives. Enjoy bird watching, for the region abounds in almost innumerable winged species. You could also indulge in a bit of fishing and fly camping.
5. Gonarezhou National Park: walk on the wild side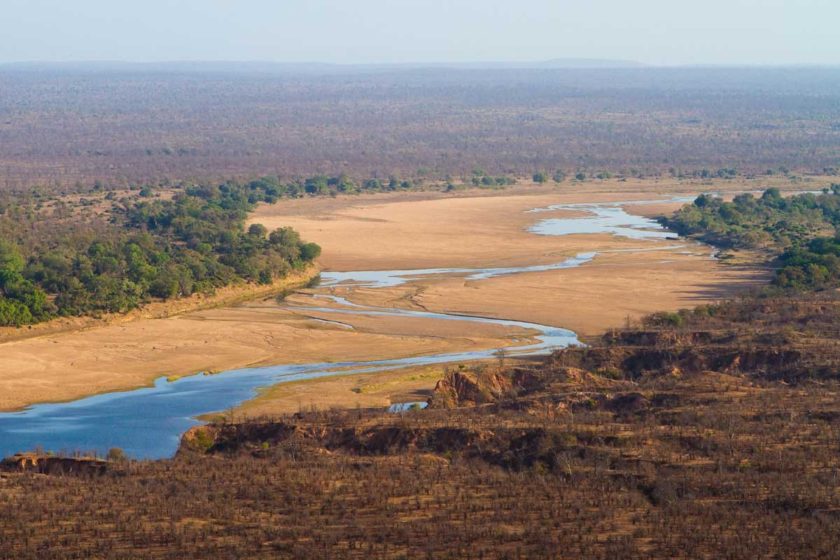 Zimbabwe's Gonarezhou National Park is part of The Great Limpopo Transfrontier Park (35,000 sq. km.) that is in the process of being formed, which also straddles South Africa's Kruger National Park and Mozambique's Limpopo National Park.
Gonarezhou's 5,000 sq. km. of wilderness is the country's second largest park, and arguably, its best kept secret! Gonarezhou is quintessential wild Africa with its iconic baobab trees, sandstone cliffs, basalt gorges, mighty rivers and their floodplains.
Be sure to spot the Big Five here, even Black Rhinos, which have been reintroduced. The Park is home to thousands of wild elephants — hence the name, meaning the 'place of many elephants' in the local tongue — Cape buffaloes, zebras, giraffes, big cats, herds of graceful African antelopes and flocks of exotic birds.
Enjoy guided walking safaris and game drives to get to know this part of the world a little better. You could also indulge in a spot of fishing, when not spotting wildlife!
From the Great Vic Falls to the lowveld and from the floodplains of the great Zambezi to the rocky ruins of Great Zimbabwe — these are just five reasons to go on a Zimbabwe tour — Bon Voyage!
Plan your luxury, bespoke Zimbabwe tour with help from our Enchanting Travels Destination Experts. 
All photos supplied by Enchanting Travels.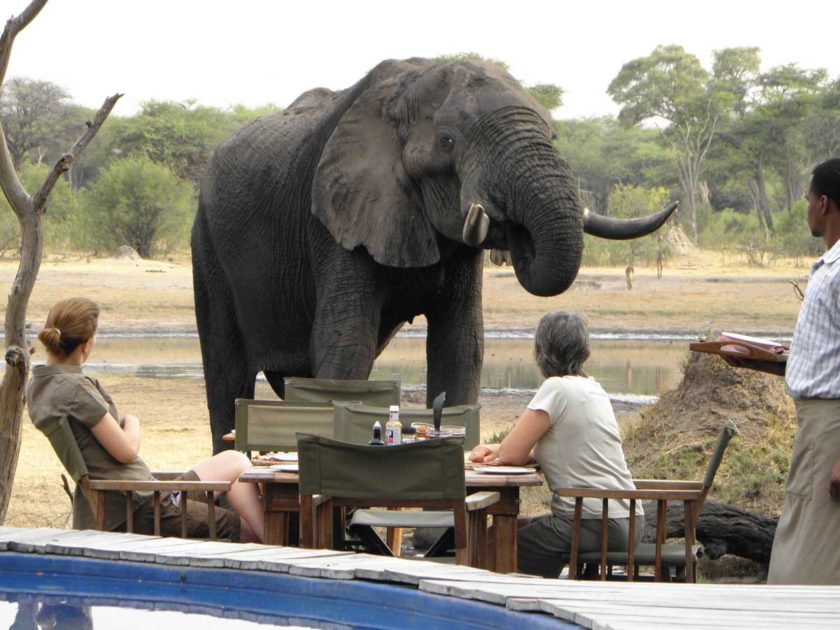 More Zimbabwe travel articles you might like…