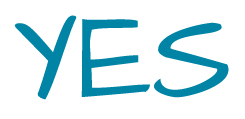 If you'd like to receive the latest Zimbabwe travel information and inspiration via email, just enter your email address below.
I will never share your details with third parties.
About GreatZimbabweGuide.com
Great Zimbabwe Guide is a blog giving you helpful information about Zimbabwe travel. It was the first independent online travel guide and travel blog on Zimbabwe, founded in 2010. Check out our FAQs, city guides, travel tips, itineraries, advice on where to stay and things to do. Plus, read some first-hand travel experiences to get inspiration for your next visit.
The name of the website is a wordplay on the physical area of Great Zimbabwe Monument and Ruins, which is arguably sub-Saharan Africa's greatest archaeological site. This stone city from which modern-day Zimbabwe gets its name was the centre of a huge Iron Age trading kingdom. Much of it is still standing, which is a testament to those who built it. It's a great symbol of what Zimbabwe can withstand. In this blog, the accounts of Zimbabwean wildernesses, people and cities will (hopefully) reveal even more of what Zimbabweans can be proud of, and of what they can offer the world. Read more.
About me
I was brought up in Zimbabwe and now live in Oxford, UK, with my husband and son. I worked in medical textbook publishing in Oxford for 7 years, and now run an e-commerce business, The Impala Collection, selling exclusive Zimbabwean craft in the UK and further afield. I try to visit Zimbabwe as often as possible. I created GreatZimbabweGuide.com as a place to keep the overflow of Zimbabwe travel stories that are always on my mind. It was the first independent online travel guide and travel blog on Zimbabwe, founded in 2010. Zimbabwe's political ups and downs have been in the media spotlight for a number of years – but there is so much more to this country. I want to share a little more of Zimbabwe with the world through my travel website. Read more.