Our second expedition from Spurwing Island – a game cruise – offered fantastic photo opportunities because of the unique viewpoint from the water. It also allowed us to spend time with Lake Kariba's water-dwelling creatures at close quarters.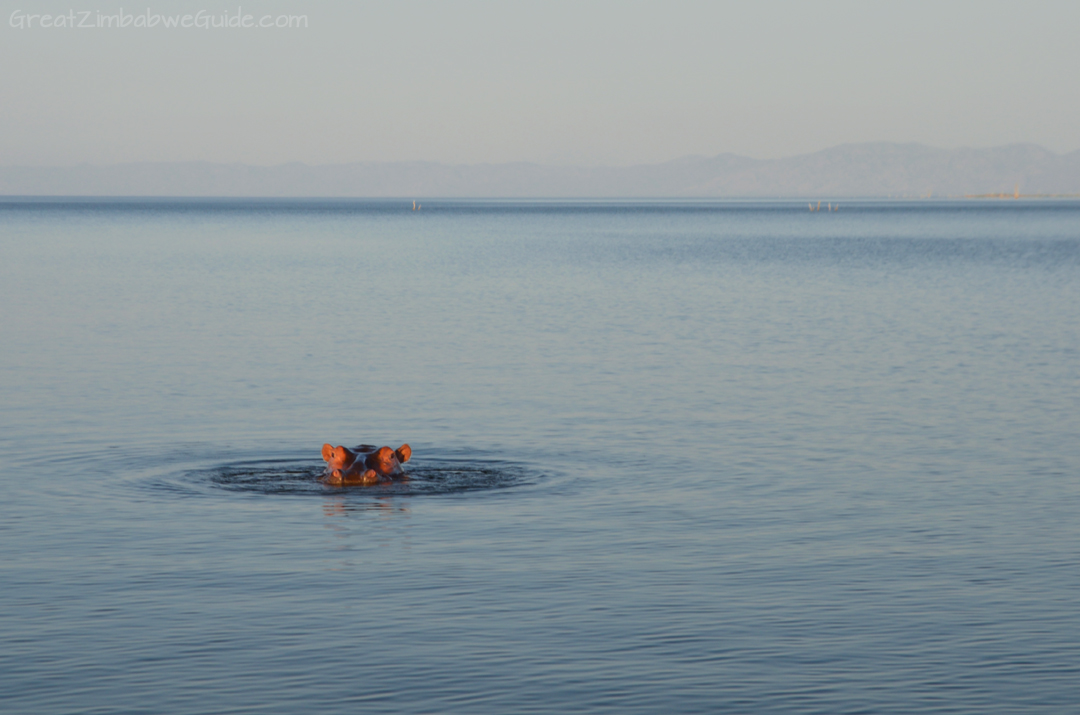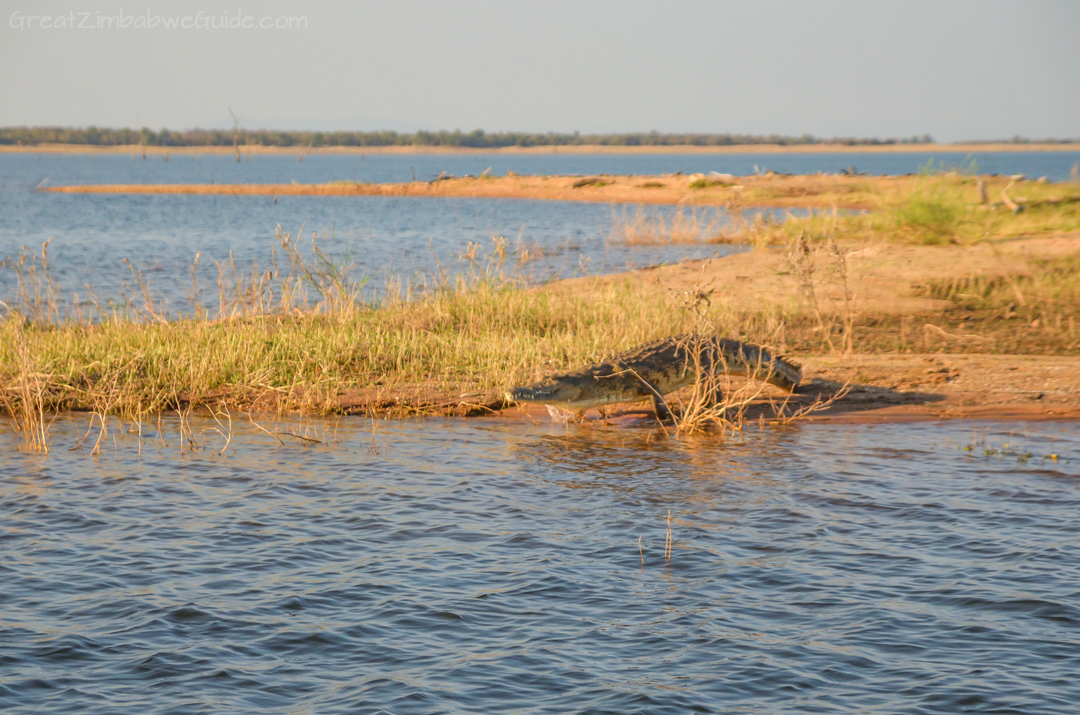 And of course, the chance to see the beloved elephants from a water-level perspective.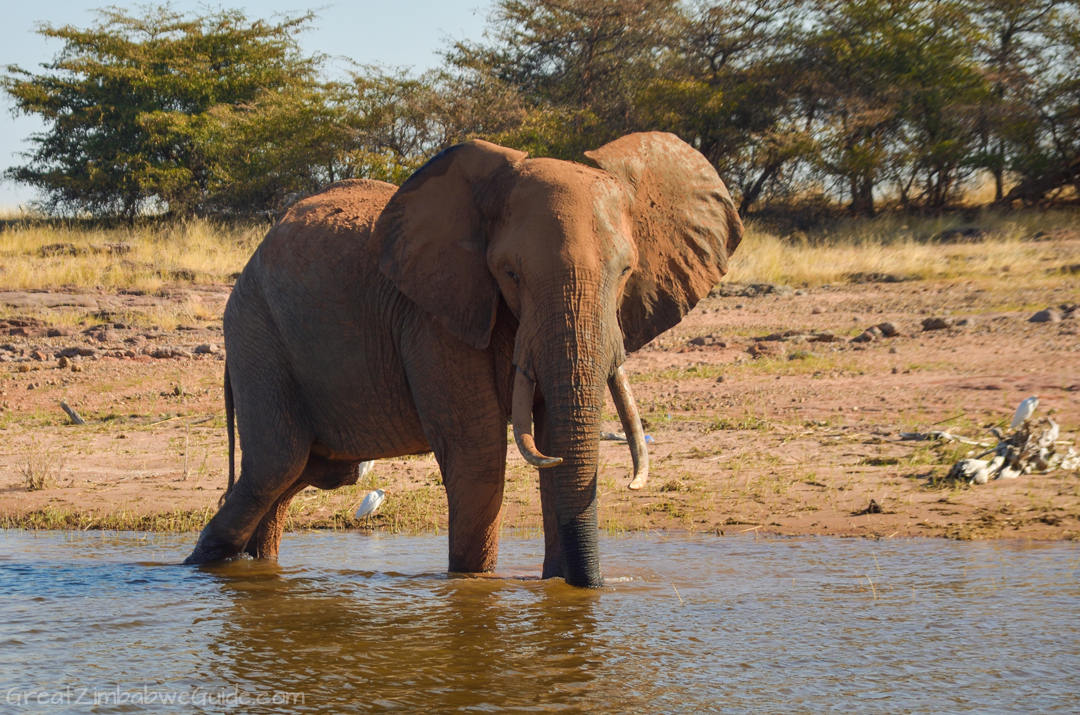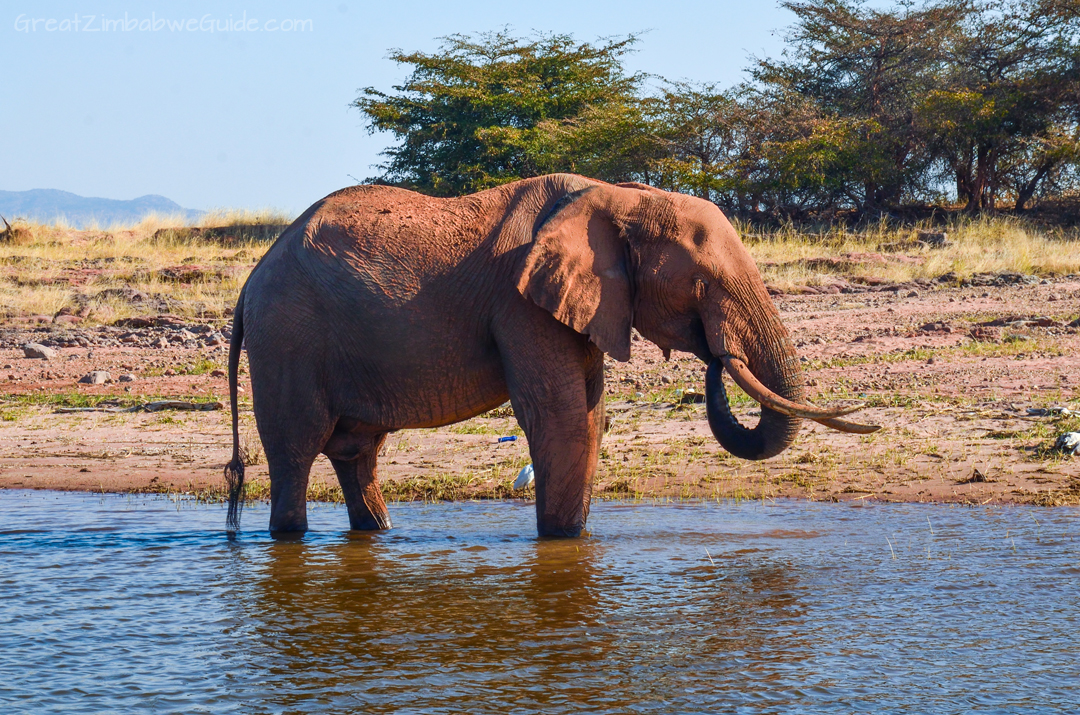 … Whilst keeping an eye out for crocodiles, of course. In water, crocs seem small and harmless; it's only when they're on land that you realize how big they actually are.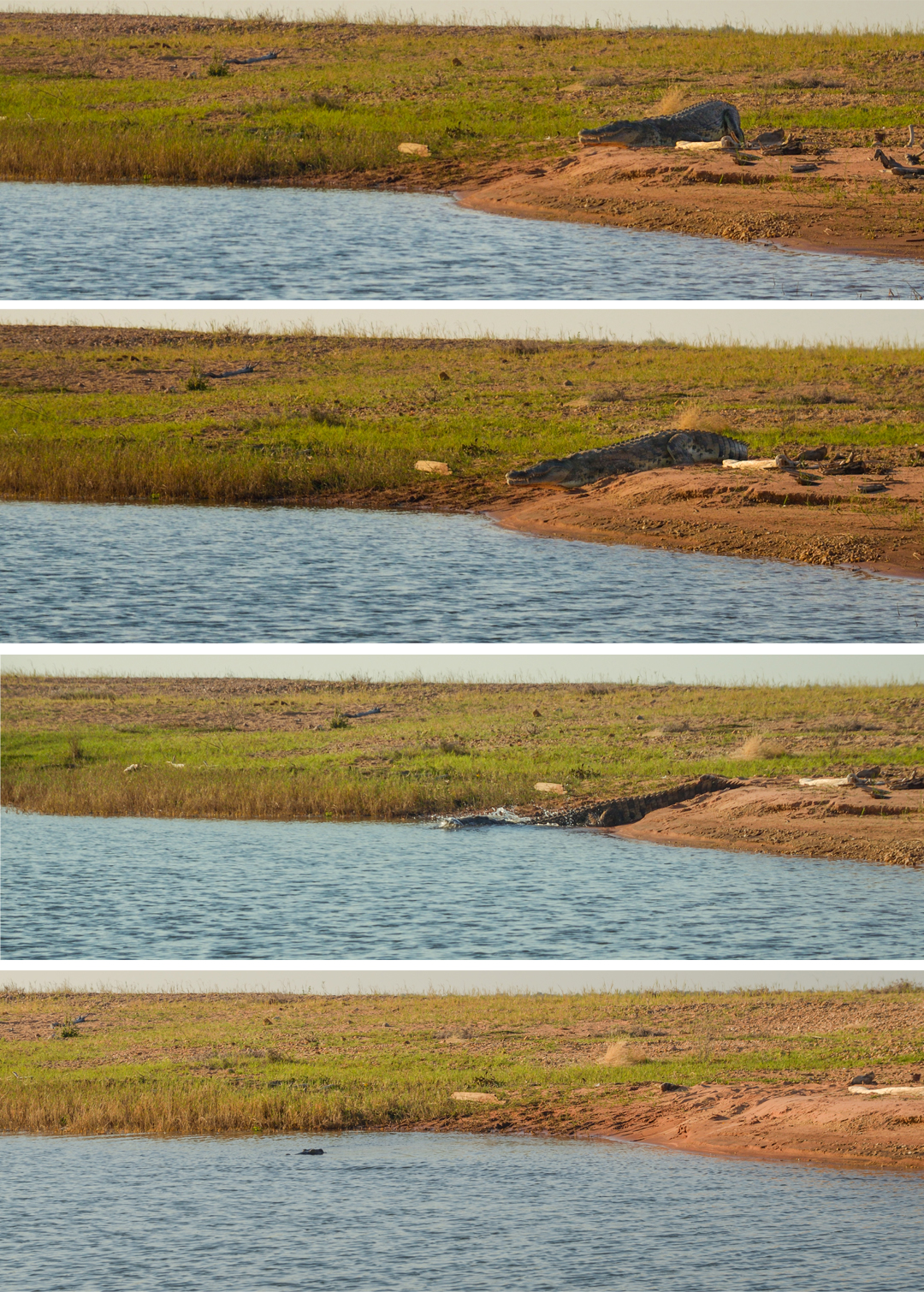 And then there are pods of hippo to admire and avoid. Our guide told us that the correct collective noun for hippos is actually a 'raft', but the more commonly-used 'pod' is also acceptable.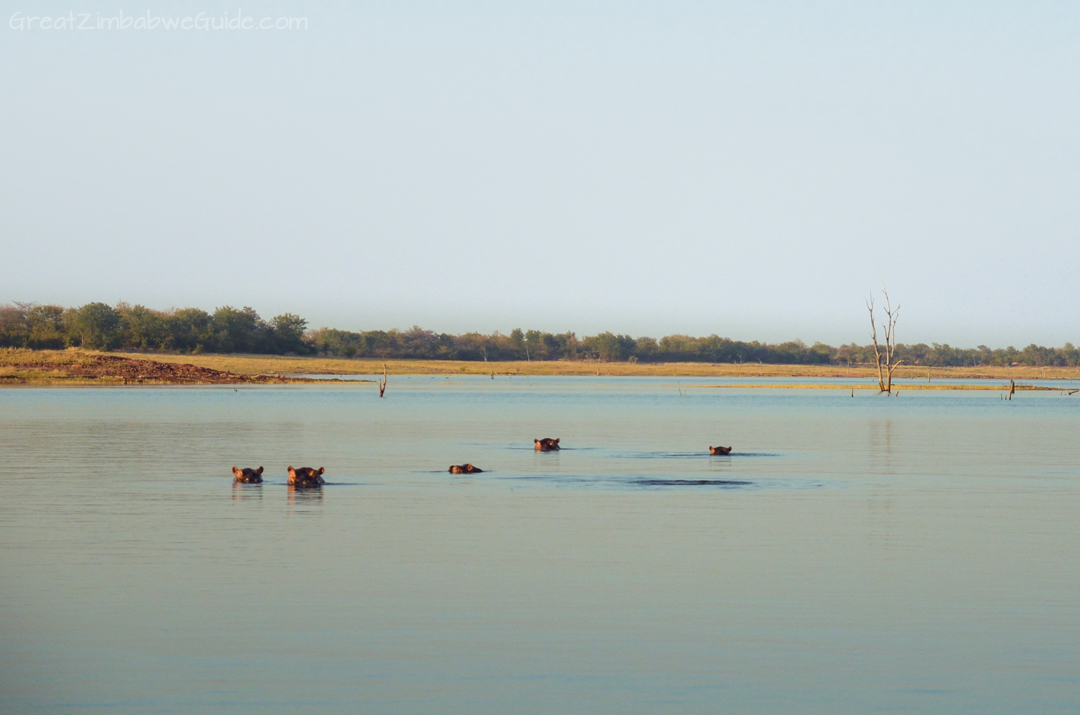 Plus over 240 species of birds to spot: there are so many interesting colours and sizes of birds that even I, a non-twitcher, enjoyed them.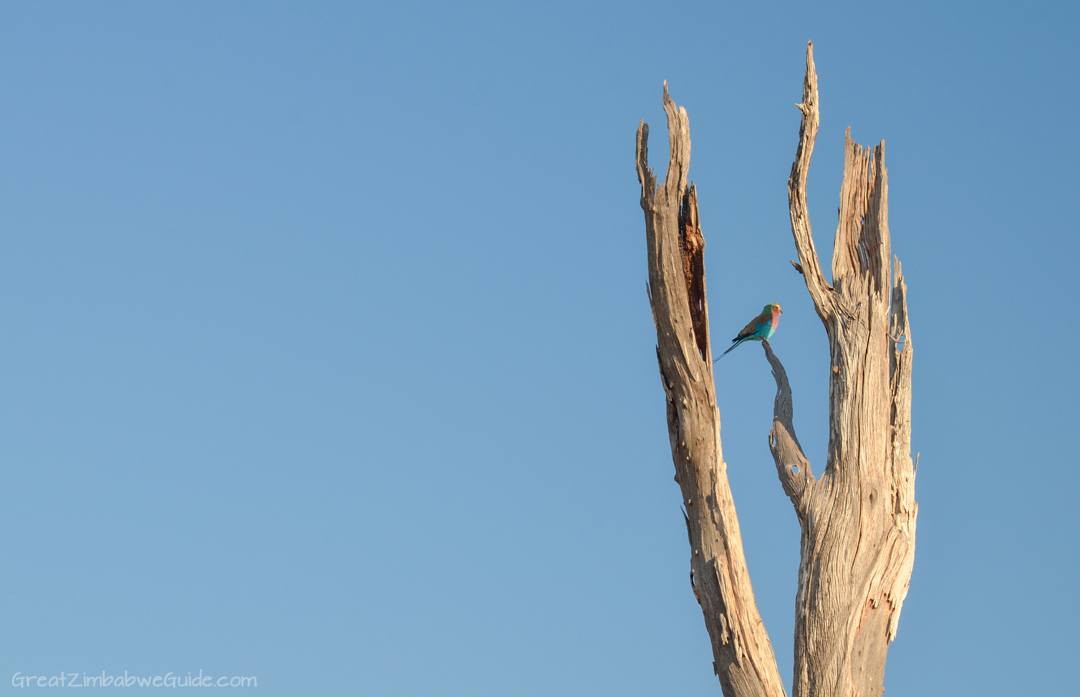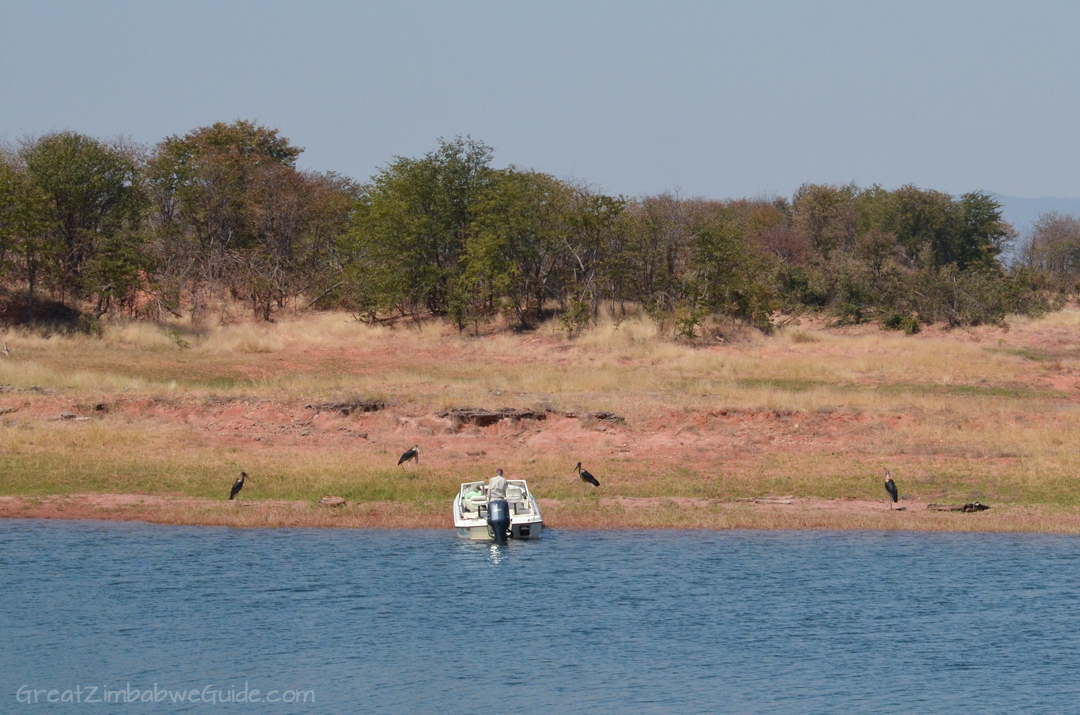 Many guidebooks talk of the three types of ecological areas in the Matusadona National Park: the grassy shoreline, the jesse and mopane woodland, and the miombo and mnondo woodlands. But when you approach the land from Lake Kariba, there is a fourth distinct area, for me anyway, and this is the water-enclosed, drowned forests.
The drowned forests are beautiful in their own way, and add an enormous amount of character to the shoreline. So much so, that if you saw a photo of this scene, you would immediately know it was Lake Kariba.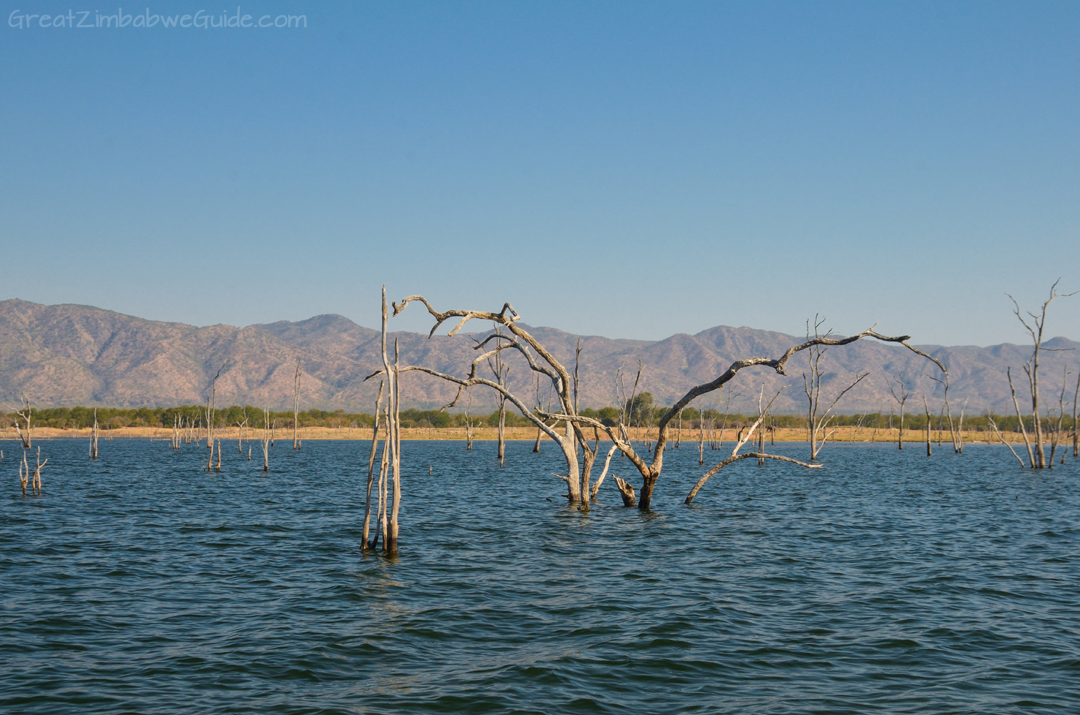 The trees provide dramatic-looking perches for birds to watch for fish below; the perfect vantage point to dive down to catch their meals.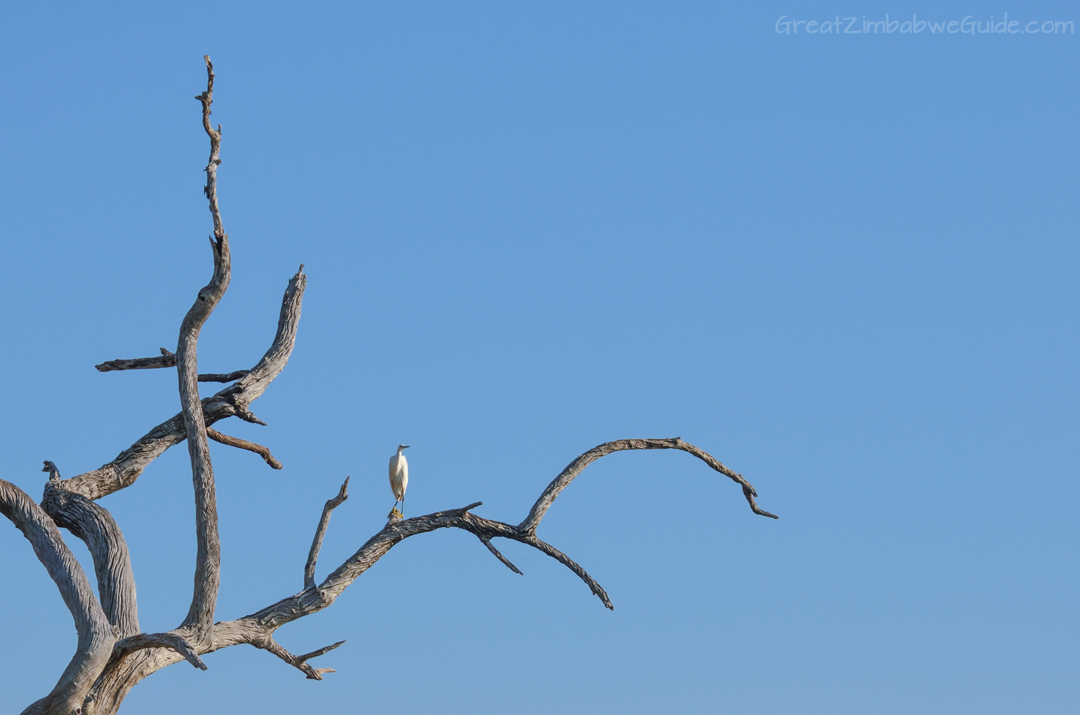 I can't deny that for me, Lake Kariba is all about being in the presence of the elephants, so I'll pause writing and leave you with more photos of these fantastic wild beasts in the place they call home.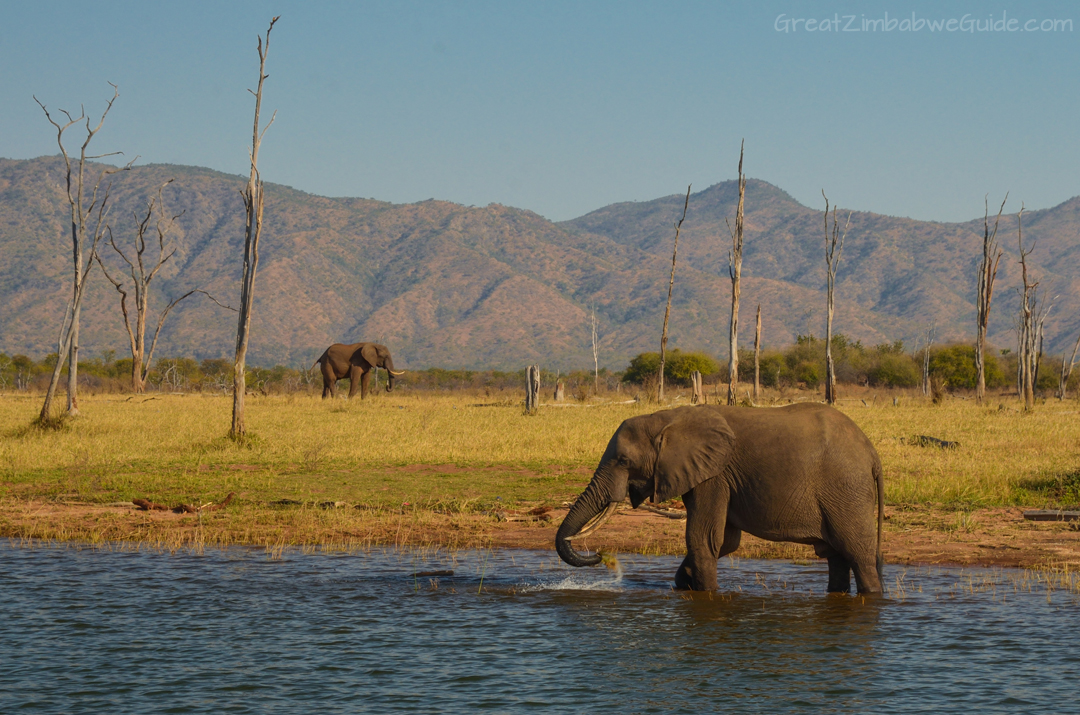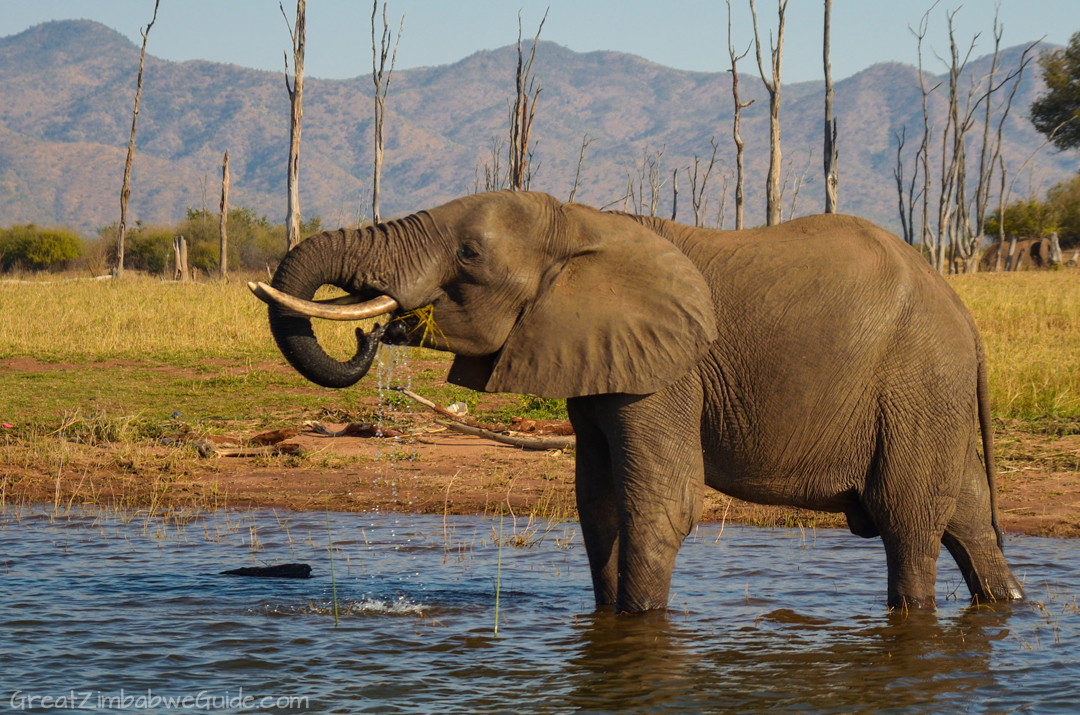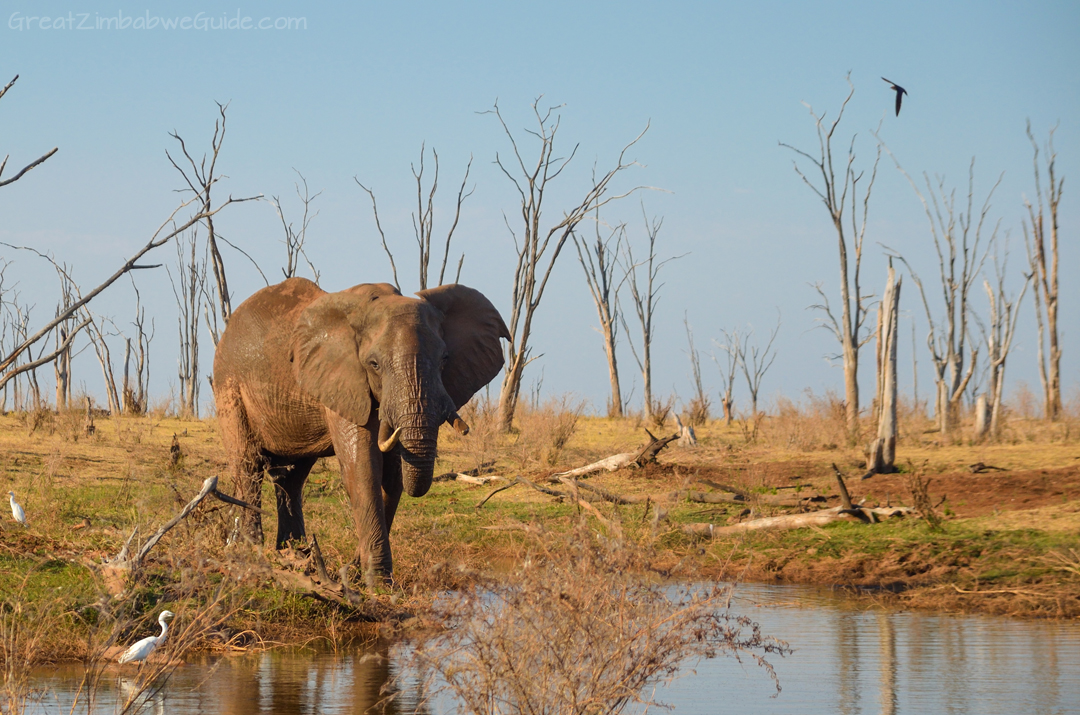 With this much water and sky, it's hard not to enjoy the sunsets, either.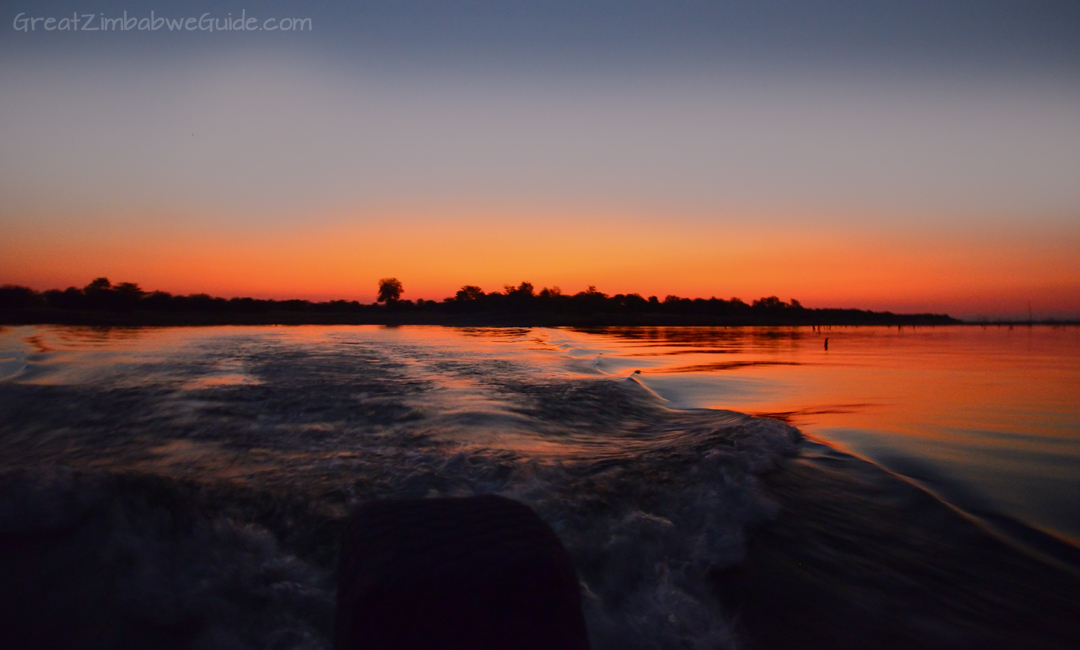 If you liked this article, check out more wildlife photos in the next post about my Matusadona National Park game drive.
Related articles:
Camping in Mana Pools National Park
You might also like the following articles