Our 2013 trip started and ended in Harare, which is the central airline arrivals hub, and the capital of the country. It's a great place to get acquainted with Zimbabwe because it has a mixture of Western and Zimbabwean features. It has restaurants, large buildings and shopping centres, so in some ways can feel quite ordinary. Yet as you drive around, you'll see cyclists carrying enormous stacks of firewood on their heads, "emergency" taxis weaving crazily along pot-holed roads, and street vendors selling flags at traffic lights. The street lights often don't work but houses with generators light up their walls like Christmas trees. The cars range from brand-new Hummers to dilapidated VW Beetles, the city centre is tired-looking; the north-eastern suburbs are beautiful – it's a mish-mash of contradictions. See the Harare travel guide page for some stats and info about Harare.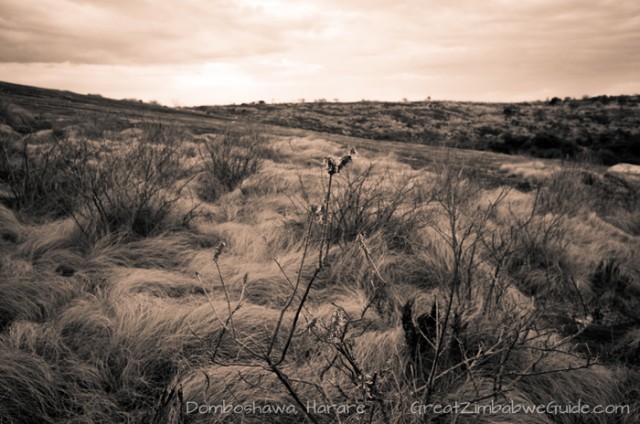 Harare has some good wildlife sanctuaries and conservation areas which are impressive in their own right but also act as mini-introductions to other areas of Zimbabwe. Domboshawa, for example, is a huge granite rock-hill on the outskirts of the city, and I see it as a taster of the Matobo Hills which are outside Bulawayo. If you're in Harare and can't travel the 450 km to the Matobo Hills, then Domboshawa (and the nearby Ngomakurira), although smaller, are the next best thing.
We headed north-east out of the city, past the affluent suburb of Borrowdale with its large houses and tree-lined streets; through the township areas, past the bottlestore where this video was filmed, and turned off the main road after about 30 km (19 miles). The restaurant before the car park apparently does a great sadza ne relish, but we couldn't stop as we wanted to get to the top of this great rock to see the sunset. The car park has plenty of space, and we paid the minimal entrance fee to the official before making our way up the hill.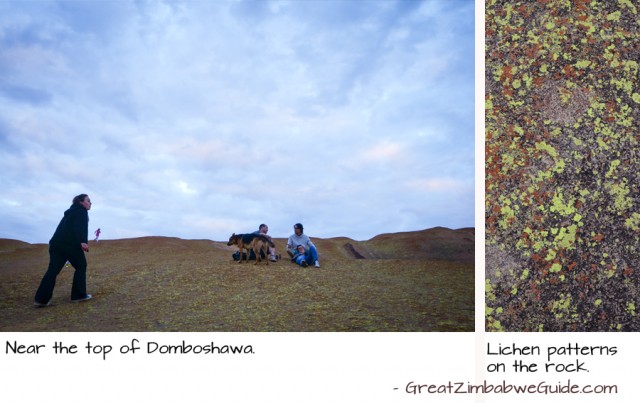 We followed the hand-painted arrows up this granite hill: there's a steep route which is only a ten-minute walk to the top but requires good walking shoes and lungs; and there's an easier route to the left which takes a little longer. Our target was "the whale": one of Zimbabwe's many balancing rock formations.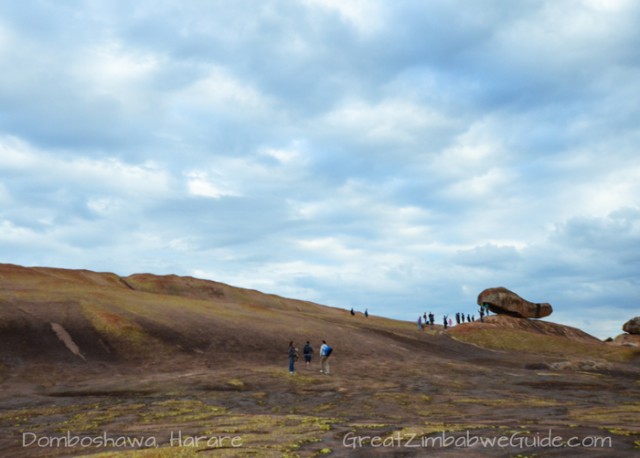 At the top of Domboshawa, the view of the sun setting over the skyline, unspoilt by skyscrapers or pollution, was something special. With ice-cold drinks in our hands (well-deserved after carrying them up the hill), it was a sight that didn't need words to accompany it: we sat in silence for a few moments to take it all in.