In my office, when someone returns from holiday in, say, America, they bring back a great big bag of Hershey's chocolate to share with everyone. If they travel to Australia, they know not to return without Tim-Tams. There are certain brands that go hand-in-hand with their countries of origin, like Guinness and Ireland.
There are a number of brands that Zimbabweans love, and Zimbos living abroad will always ask their relatives to bring over a bag (or five).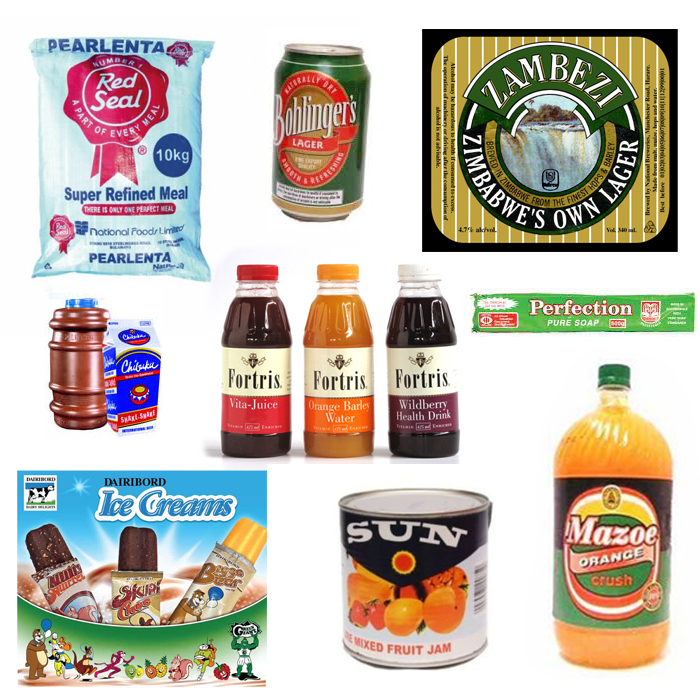 Here are some iconic Zimbabwean branded food products
Mazoe Orange Crush
Traditionally made from Oranges grown in the Mazowe valley in Mashonaland, this cordial has been a part of Zimbabwean schoolchildren's lunches for generations.
Thingz
Corn snacks with a spicy, garlicky flavour and in an 'O' shape.
Other delicious corn snacks include Jupiters, Korn Kurls and Chicken Flings.
Tanganda Tea
A stalwart friend at those ten-o-clock breaks, Tanganda Tea is said to have started in 1924 when a tea-planter's wife from Assam smuggled a box of seeds and planted them in Chipinge, in the Eastern Highlands of Zimbabwe.
Dairibord Ice-cream
Producing flavours such as Nutty Squirrel, Super Split, Monsta Mouse, Green Giant, Bigga Bear and Monsta Mouse. Every Zimbabwean child's favourite sound was the bell of the ice-cream man's bicycle as he pushed his wares around the neighbourhood.
Red Seal Mealie-meal
Sadza, or cooked maize/corn meal, is the staple food of Zimbabwe and Red Seal is a favourite brand. Their 'Pearlenta' maize meal is the super refined version (and similar sounding to the Italian counterpart, 'polenta').
Sun Jam
Sweet, smooth, mixed fruit jam. Best enjoyed on a thick slice of white bread, still warm from being cooked in the supermarket's oven.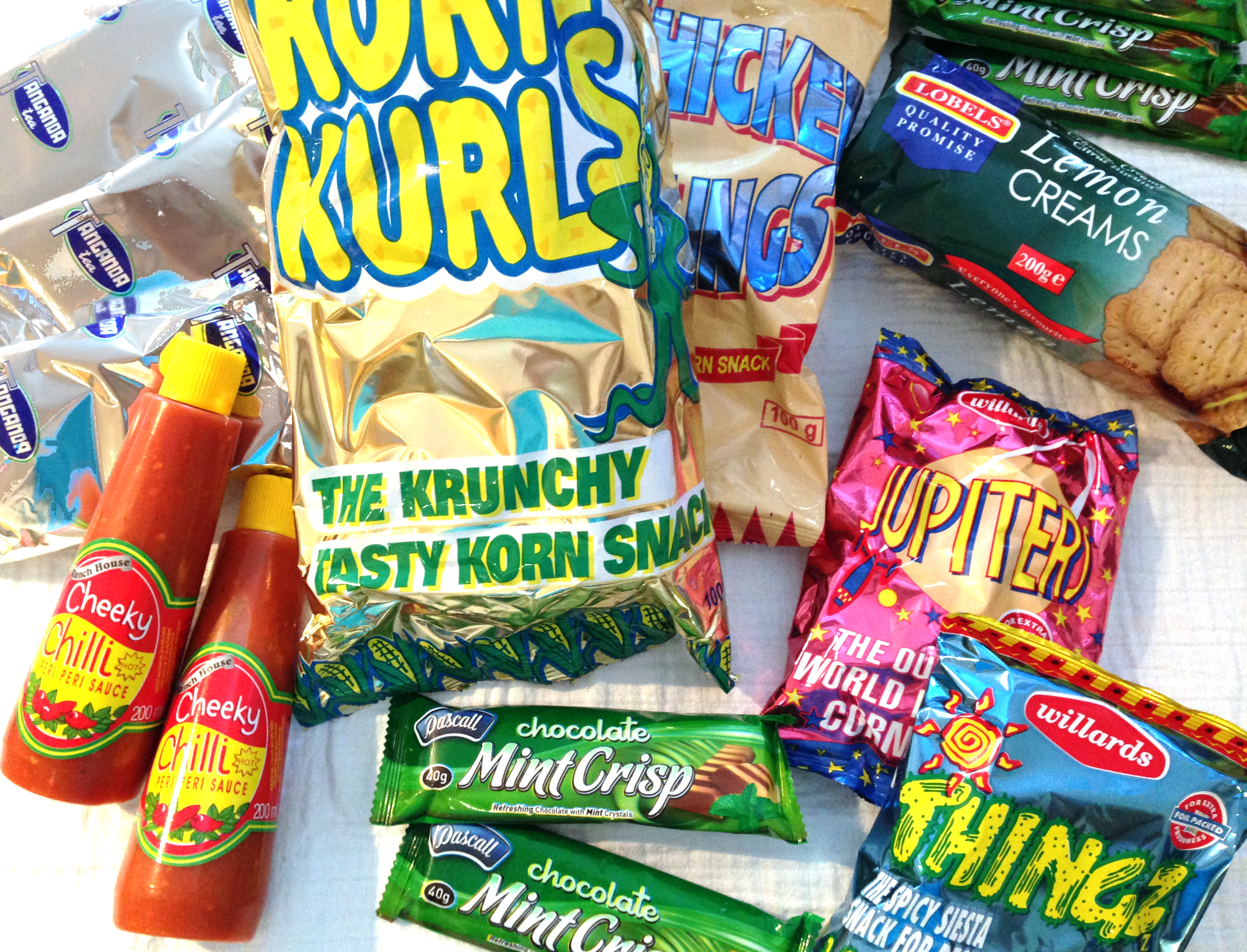 Bohlingers lager
Zimbabwe's own premium export quality beer with a crisp caramel flavour.
Other Zimbabwean brews include Carling Black Label: A sweet, strong lager; Castle lager: Full-bodied, dry beer, the World's 12th largest beer brand, according to its manufacturer, and a mainstay on the Zimbabwean beer list; Zambezi lager: A bitter, rich beer, tagged 'Zimbabwe's own lager', named after Zambezi River which borders Zimbabwe and its neighbours to the north; and Chibuku: Brewed commercially since 1962, this traditional sorghum beer is brewed with maize and sorghum locally grown in Zimbabwe. Thick, frothy and constantly fermenting … you've been warned!
Fortris Juice
Thick fruity cordial syrup which is vitamin-enriched and tastes like pure nectar.
Perfection Soap
A soap that can be used on anything, excellent at removing stains from clothes and skin! It has one of the most played adverts on Zimbabwe television.
http://www.youtube.com/watch?v=CjDFQIBDkTQ
What are your favourite Zimbabwe food brands?
Look out for a post about typical Zimbabwean food (non-branded) soon, where we talk biltong and monkey nuts!
Check out an English guy tasting some Zimbabwean food on YouTube