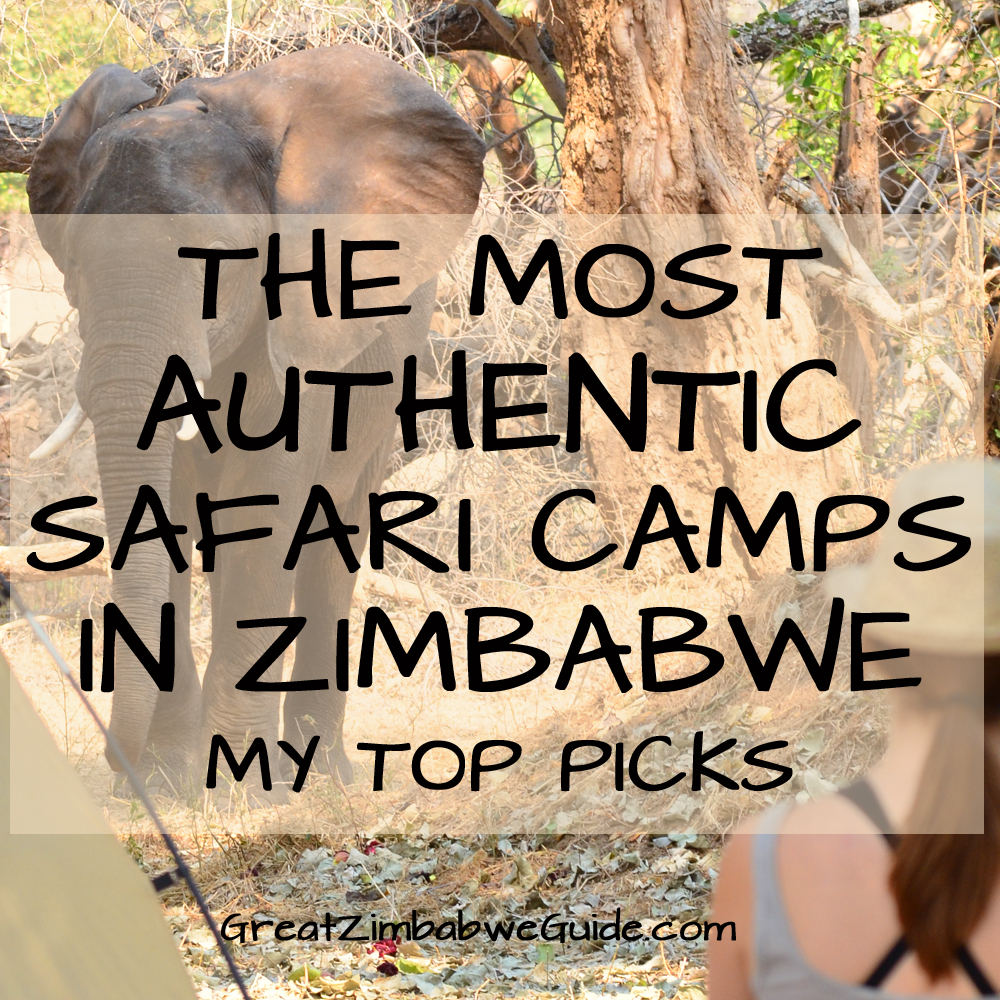 It's no secret that I think the most authentic safari camp is one where you can watch animals undisturbed in their natural habitat with hardly any other humans around. Real game viewing is about seeing wild animals living as nature intended. When you go on a real safari, your game-viewing experience doesn't start when you go out on a game drive. It starts the moment you arrive at your accommodation. The most extreme game-viewing experience is one where you're totally immersed in the animals' territory, without any fences keeping them out of your accommodation area, as I learned when I went camping in Mana Pools.
In Zimbabwe, there's a wealth of opportunities to see animals in the wild: Zimbabwe's National Parks are still relatively untouched by tourists. There are some fantastic safari camps that understand the value of a truly wild safari. Zimbabwe has the most rigorous safari guide training in the world, so if you're worried about facing the animals on your own, you don't have to.
The prices of a safari in Zimbabwe's are good value compared to Botswana and Zambia: there's no better place to go on a purely wild safari. The safari camps on the list below are unfenced and have been purpose-built to allow up-close, natural animal encounters. They all offer walking safaris in addition to conventional game drives, so that visitors can experience the wilderness on foot.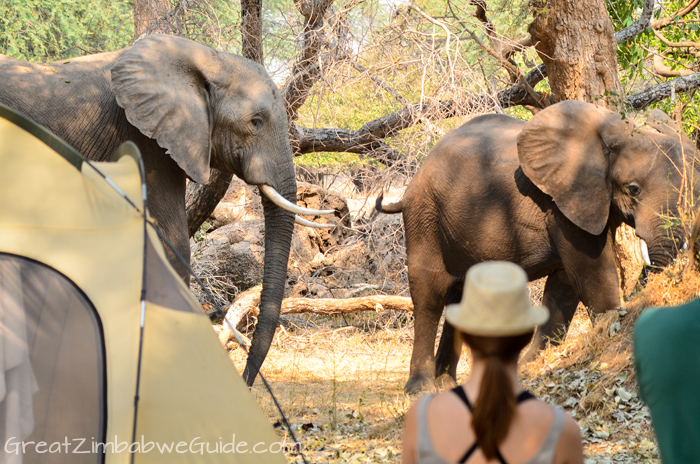 If you're looking for a safari that offers an up-close safari experience, this list is for you.
Note: I have not received any sponsorship in this post; these opinions are all my own. I have included a price guide for each lodge, ranging from $ to $$$$$. Note that most of the safari camps will help organise transport to the camp if you ask.
The most authentic safari camps in Zimbabwe by area
Mana Pools National Park
Copyright Bushlife Safaris
Mana Pools is a UNESCO World Heritage Site for its outstanding natural beauty. It is renowned as being one of the last unspoilt wilderness areas in Africa – anywhere you go in this park will be an unforgettable authentic safari experience. Take your pick of any safari in Mana Pools – they will all bring you closer to the wild than almost anywhere else in the world, which is worth every dollar. Seeing an elephant just footsteps away from your bed is almost a guarantee.
Hwange National Park
Copyright African Bush Camps
Hwange National Park has one of highest animal diversities in world, containing over 100 species of mammals and 400 species of birds. It is home to the Big Five as well as one of the largest elephant populations on the planet. You could see a herd of elephants numbering in the hundreds if you're lucky. Hwange is the biggest and oldest National Park in Zimbabwe, and it is augmented by a number of private game concessions in and around its perimeter.  The lodges on the list below put you firmly in the animals' territory, under the watchful eye of experienced guides.
Matusadona National Park and Kariba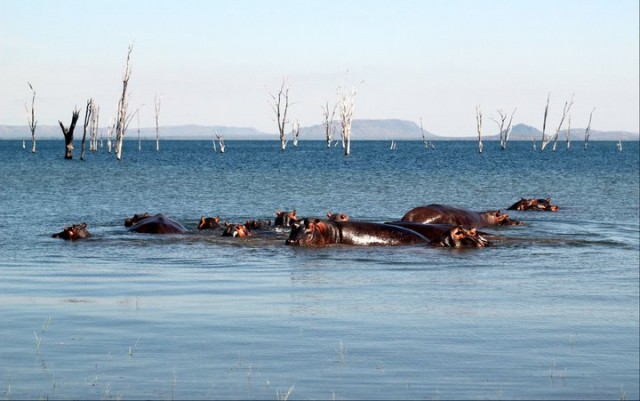 Photo by Fred Larsson
Lake Kariba is located along a section of the Zambezi River, downstream from Victoria Falls. Kariba is the largest man-made lake in the world by volume, at an area of 5,400 square kilometres. Despite the man-made dam wall, the lake is situated in a natural animal habitat which has been mainly preserved. Elephants, crocodiles, hippos, lion and more can be found around the lake's many bays and peninsulas, which are accented by petrified trees jutting into the skyline. Kariba is home to the Big Five as well as hundreds of other species of mammals and birds.  Matusadona National Park lies on the southern shores of Lake Kariba, incorporating part of the Zambezi Escarpment. A number of safari lodges and houseboats operate in the area for visitors to enjoy the prolific wildlife and bird species on the islands and lakeshore.
Victoria Falls and Zambezi National Park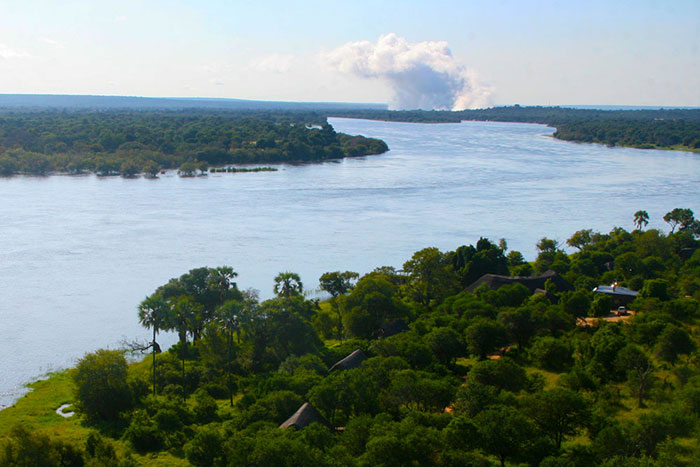 Copyright Victoria Falls River Lodge
The expansive waterfall of Victoria Falls is situated in a National Park that also encompasses a rainforest. Zambezi National Park, home to the Big Five, is on the other side of Victoria Falls Town, and these two parks are the backbone of any safari in the area. As Victoria Falls is an adventure destination and comparatively built-up compared to towns around other National Parks, the accommodation can be quite touristy and gimmicky. However, there are some authentic safari options available a short distance away from the town, so you can have the best of both worlds.
Also see: