Well, the Olympics are over, and now I have to find somewhere else to invest my emotions. Here's a summary of Team Zimbabwe's performance in the second week of London 2012:
Chris Felgate finished 52nd place in the men's triathlon. I saw some Zimbabwe flags in Hyde Park as the runners went by – well done to those supporters for making it to the front!
The men's marathon was inspiring, with Cuthbert Nyasango finishing in 7th place and Wirimai Juwawo in 12th place. This is an amazing result when you think how competitive the marathon is – thank you Nyasango and Juwawo for doing your country proud!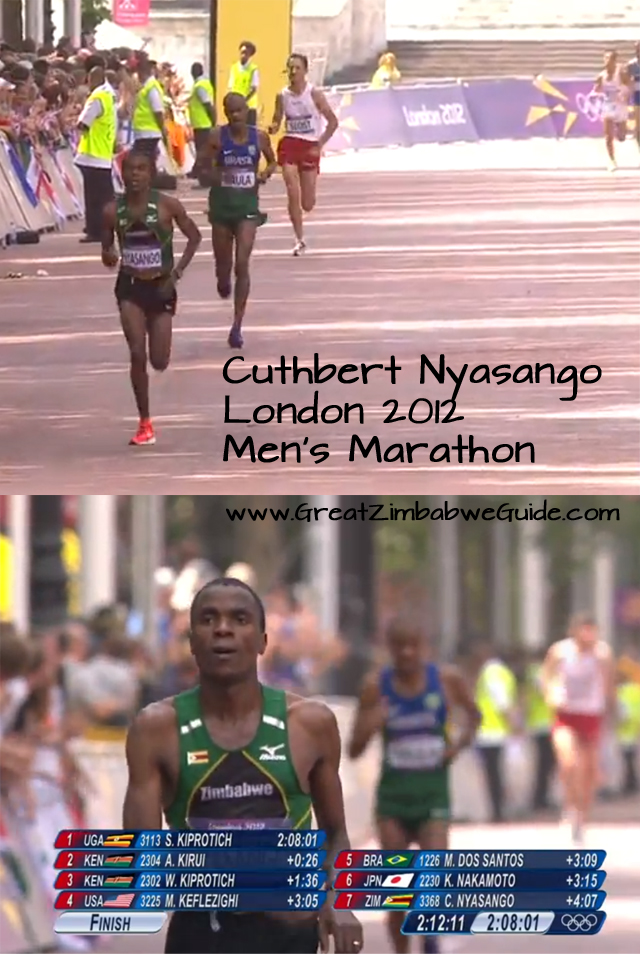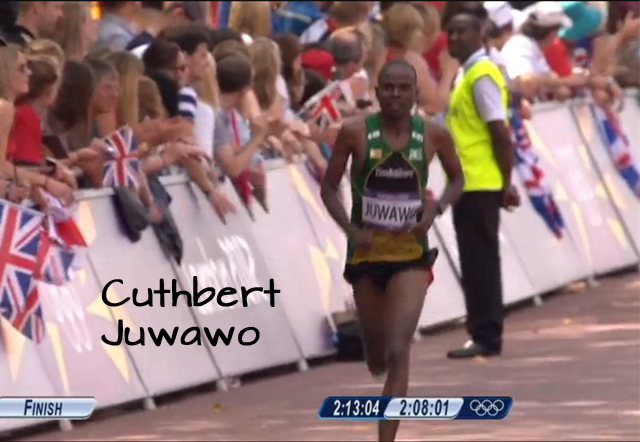 I'll leave you with a story that has been making me laugh for days.
It was first reported by Zimbo Jam and, basically, some clever Zimbabweans on Twitter came up with the hashtag 'If Zimbabwe Hosted the Olympics'. The stories go, 'If Zimbabwe hosted the Olympics,  the athletes' village would be an actual [African] village', and so on.
Many of the tweets are laced in subtext and political meaning, and all of them are just plain hilarious. It reminded me how self-aware Zimbabweans are of what's going on around them, and how they can laugh at themselves too.
The hashtag is #ifzimhostedtheolympics and here's the link to the conversation on Twitter (although older tweets are unavailable).
Here are some more blurry screenshots of the Olympics, this time showing the few times that the Zimbabwe flag featured at the closing ceremony:

(Continued from Part 1)