Today is Zimbabwe's 33rd birthday, which is a fitting time to play a cheesy but patriotic song. Henry Olonga's Our Zimbabwe ticks all the boxes.
http://www.youtube.com/watch?v=oXY6nsDP4i0
It feels like Henry Olonga needs no introduction, but here it is: He was the youngest person ever to represent Zimbabwe in cricket, as well as being the first black person in the team. The song Our Zimbabwe was first released in 2001: Political tensions in Zimbabwe were high due to brutally-run redistribution of white-owned farms, and reports of political violence in cities and villages ahead of the 2002 elections. Henry Olonga and the team recognised that Zimbabweans were in dire need of encouragement. The song was, and still is, an anthem of unity and hope: a call to rebuild the nation.
In 2003, Olonga and teammate Andy Flower were at the forefront of international media – they protested "the death of democracy" in Zimbabwe by wearing black armbands in a World Cup Cricket match. This ended his 8-year Zimbabwean cricket career – he was called an "Uncle Tom" by the Zimbabwe government and was charged with treason, forcing him to move to England for safety.
He now lives in Australia with his wife and children, and is a sports commentator, musician and artist. He continues to be a public figure, travelling the world giving insightful talks about his sporting and political life. He cites his Christian faith as a strong foundation in his life and the source of boldness to protest against injustice in 2003 – he gives many Christian talks at churches around the world.
Unfortunately he can't yet return to Zimbabwe but in 2010 he called for the international community to renew sporting ties with Zimbabwe, saying to The Scotsman, "The winds of change are blowing through the country. Maybe it's time now to consider bringing Zimbabwe out of isolation from a broader perspective."
You can buy the Our Zimbabwe single here and buy his autobiography on Amazon here.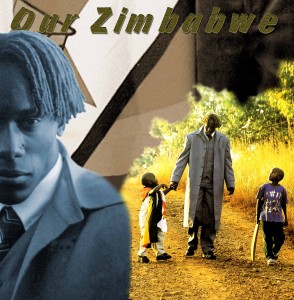 Image source: www.henryolonga.net