I have something exciting to share with you all, especially if you live in the UK. In partnership with a Zimbabwean craft company, I've launched a line of homeware products, available online in the UK (and further afield soon). The products are all handmade from 100% recycled aluminium in Zimbabwe, and the results are stunning. From serving bowls to salad servers and decor items, I believe they would be a distinctive feature in any home.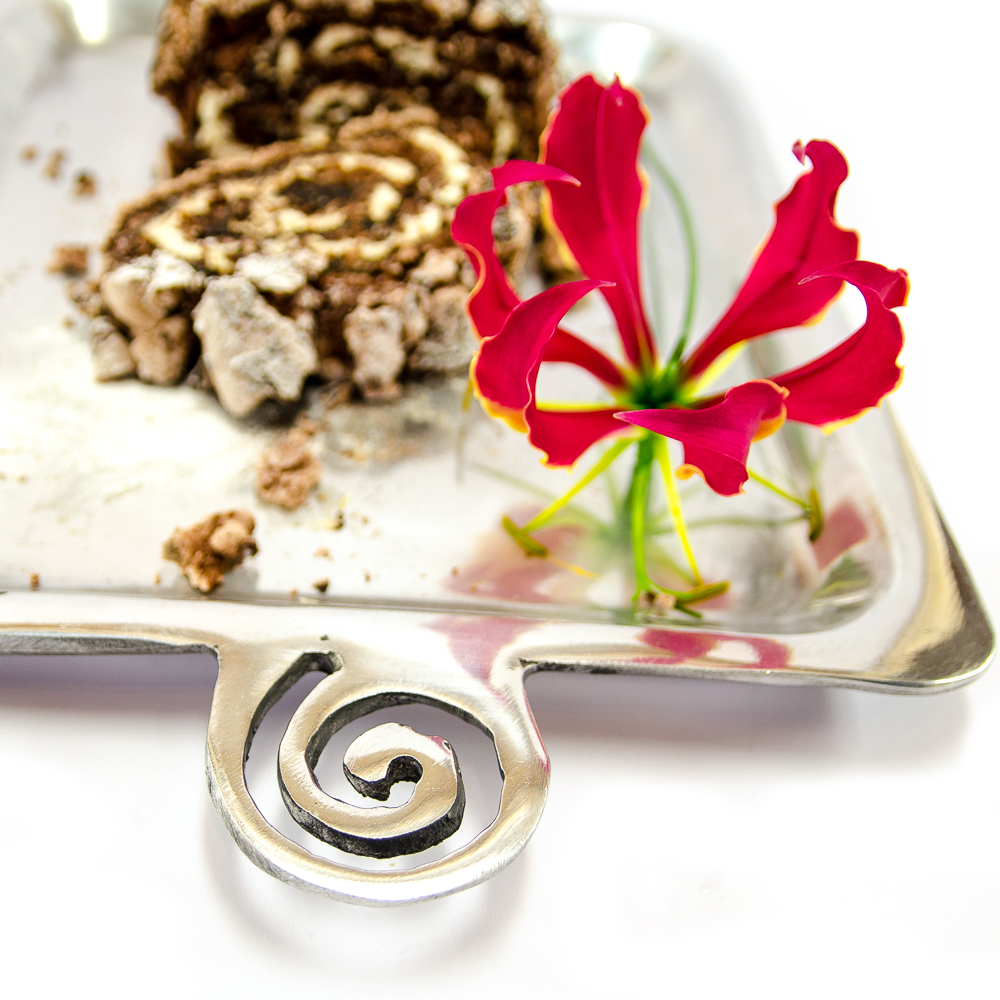 Every time I go to Zimbabwe, one of my favourite things to do is visit the craft shops. They're filled with products that ooze creativity, colour and quality. They often have a new take on traditional notions of African design. What's more, many pieces are made by hand, which means that each item is unique and individual.
My aim for The Impala Collection is to curate ranges of stylish, characterful crafts from Zimbabwe to show to the world, starting with the inaugural Aluminium Range. I hope that The Impala Collection will become a platform to help craftsmen and women from Zimbabwe to continue in their work. I only choose products that I believe are worthy of being shown off internationally.
Here are my top six products…
Large Aluminium Serving Bowl
The simple, organic shape of this bowl is effortlessly stylish and quirky at the same time. The polished areas on the inside are smooth and shiny like a sea-buffed pebble, and the unfinished texture on the outer side gives it a delightfully raw and edgy look. It's a large bowl at 27.5 cm, and can serve at least 6 people comfortably.
Giraffe Serving Spoon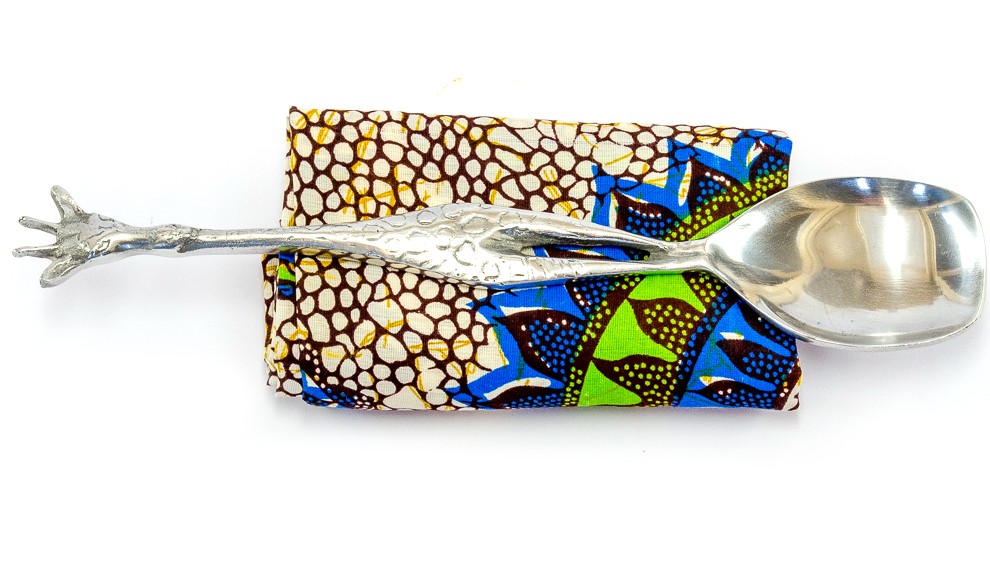 The Giraffe Serving Spoon is already a firm favourite, perhaps because of its perfect mix of African charm and polished luxury. Use it to serve main meals, puddings, or side dishes.
Serving Platter in Spiral Design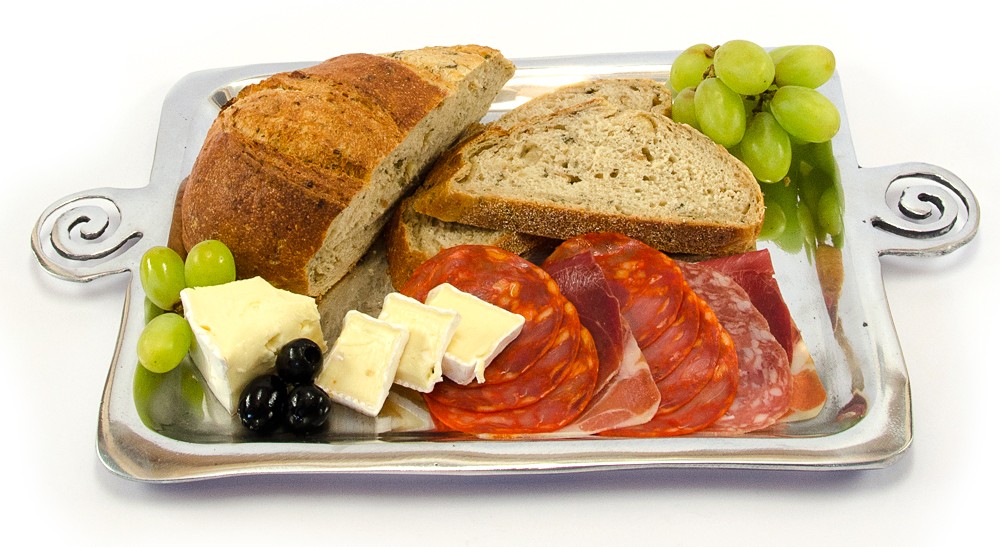 Every time I see this photo I get hungry! This serving platter is an elegant way to present your food, especially when you have friends or family over. A wedge of bread still warm from the oven, some olives and cured meats, and you're set! The handles have been cast in a spriral Ndoro design, reminiscent of the carved shells once worn by Zimbabwean chiefs and spirit mediums.
Sugar Spoon in Elephant Design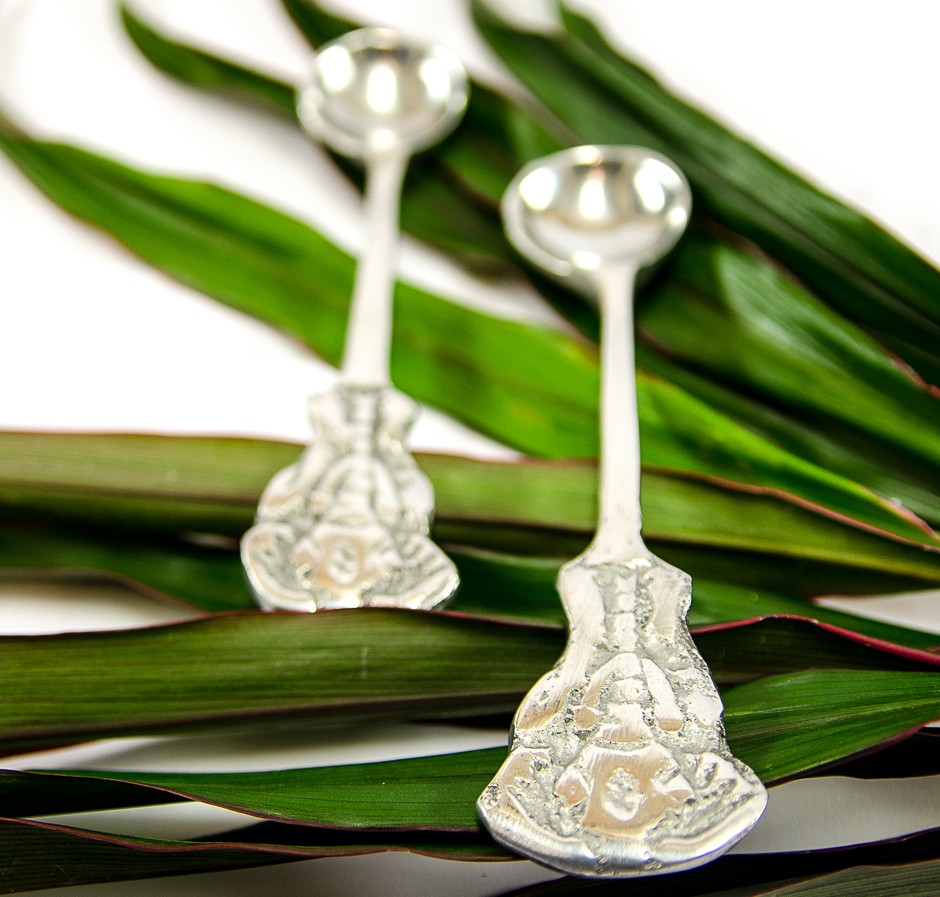 This sugar spoon is around the size of a teaspoon but has a big scooped area to allow for a generous serving of sugar, jam, cinnamon, olives, and much more. It is really cute and I have one in my own sugar bowl at home – I love seeing the serene-looking elephant looking out over the top of the bowl as if he's walking through an Albida forest.
Salad Servers in Spiral Design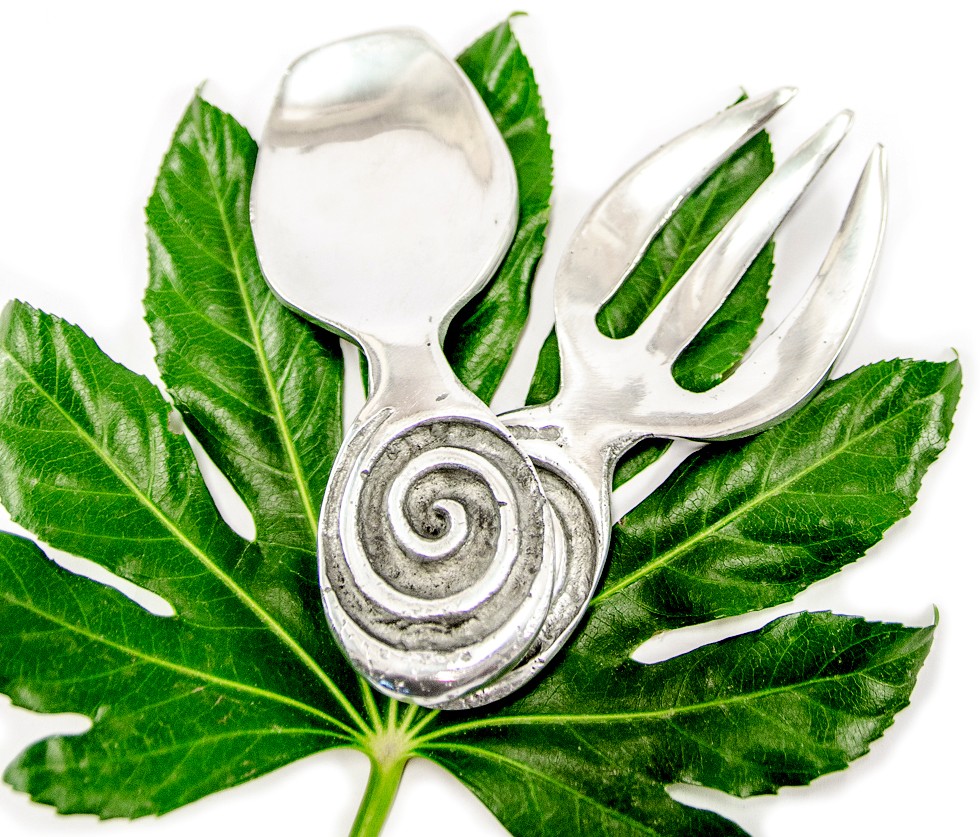 I have a set of these in my cupboard also, and I love using them during the summer months to serve crisp, fresh greens. I have a loathing of long-handled salad servers because I never seem to be able to grasp more than one leaf of lettuce with them. But these short-handled ones, they really do the trick and they allow me to gather a full medley of healthy goodness. Plus, they look beautiful.
Kudu Antelope Horn Replica

I've saved the best 'til last … this Replica Kudu Horn is the sort of piece that grabs everyone's attention as they walk in the room. At a whopping one metre in length and weighing 7.5 kg, it's a statement decor item that would look dramatic on a mantelpiece or coffee table. It has been cast using an actual kudu horn as the mould, so all the textures and corrugations are true to how they would be on the real thing … but without harming any wildlife.
I hope you like these items as much as I do. They are excellent presents for weddings, birthdays, Christmas and other special occasions, and they are hand wrapped and carefully packaged before shipping. Please support Zimbabwean craft (and me!) by keeping The Impala Collection in mind when you next need to buy a gift.
If these products have sparked your interest, please like The Impala Collection's Facebook page to keep up-to-date when new Zimbabwean craft pieces arrive in the shop.
More links: