This is the 11th post in a travel journal series titled The roadtrip that roared.
We went to Mana Mouth early the next morning and had a short walk, drinking in the beautiful scenery around us. Mana Pools is part of a UNESCO World Heritage Site due to its "outstanding universal value", and it's not difficult to understand why. In one direction is the Zambezi River and the ever-present backdrop of the escarpment. In the other direction are the floodplains, and beyond them, the Mopane woodlands and Jesse thickets. 'Mana' means 'four', describing the number of main pools scattered along the river. All this means it's perfect for wildlife: over 350 bird species have been sighted here, and it is famous for up-close animal encounters.
As well as being a wildlife-lover's paradise, I'd say it's also a 4×4-er's dream: As we drove onward into the park, we had to manoeuvre some hairy river-bed crossings, all the while keeping our eyes open for animals. We saw lots of impala, a few zebras, buffalos, warthogs and monkeys – the monkeys in particular greeting us with curiosity. There were birds everywhere, too, and we saw some really special ones including ground-hornbills and marabou storks.
Through a clearing, we suddenly spotted what we'd been hoping for: a lioness in the distance! She was keenly watching a lone impala, which seemed unaware of its voyeurs. We stopped the truck and waited to see what would happen, keeping as quiet as possible. Without warning, another lioness walked out from behind a thicket, then another, and another! They kept on coming out from the bushes and we counted 8 magnificent lionesses walking gracefully towards the river.
When they were a comfortable distance from us, we drove forwards, slowly. It's strictly forbidden to drive off the roads in Mana Pools – for good reason – to give the animals their privacy, and also to preserve the ground so that the vital food supply of grass and shrubs can grow. This no off-road policy wasn't a problem: the lions crossed in front of us again so that we could see them in plain sight. We felt so lucky to have seen so many of them, all looking so healthy, with glossy coats and bright eyes. Next time we go, I'll have my new camera and will be able to take some photos that do them justice!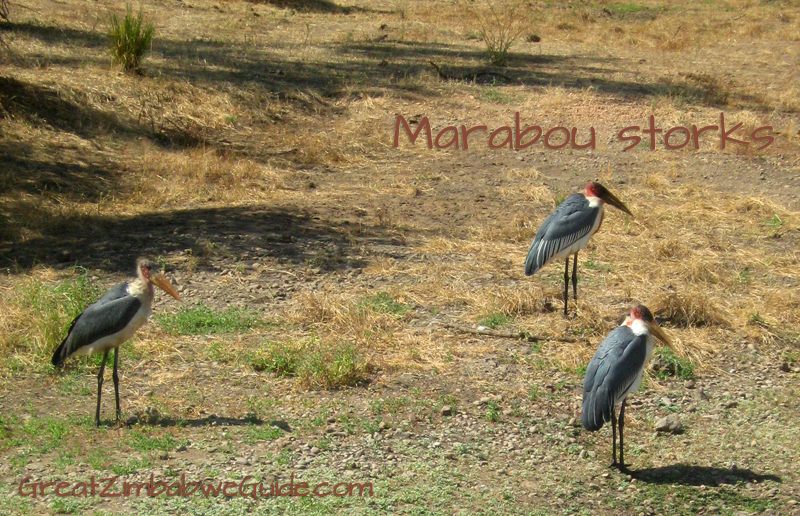 We stopped the car a few kilometres away and had a picnic lunch along the river, still feeling elated about our sighting. Three male buffalo that we had seen earlier roused themselves and came towards us. In Mana Pools we're allowed to get out of our car with the understanding that it is very much at our own risk, and that people should respect the animals' space. The buffalo moved closer to us again and stopped under a tree. We decided to stay where we were, as they looked content. We knew that the lionesses were nearby, though, and wondered if they were in the mood to have one of the buffalo for lunch – they might chase the buffalo right into our picnic site!
Suddenly the buffalo moved very quickly towards us, crossing a few metres in a shockingly short time. We moved our picnic to the other side of the truck, so that there was a barrier between us and them. The buffalo must have just wanted to get to their favourite spot though, because they stayed still after that.
That evening we ate bream which had been caught by my father-in-law that very morning, and pumpkin risotto cooked over the fire: my mum-in-law is a talented bush cook!
And so, with good food in our bellies, the image of the sleek lions still fresh in our minds, and the sound of the Zambezi flowing gently before us, there was nothing to do but allow the cares of our lives back home to melt away.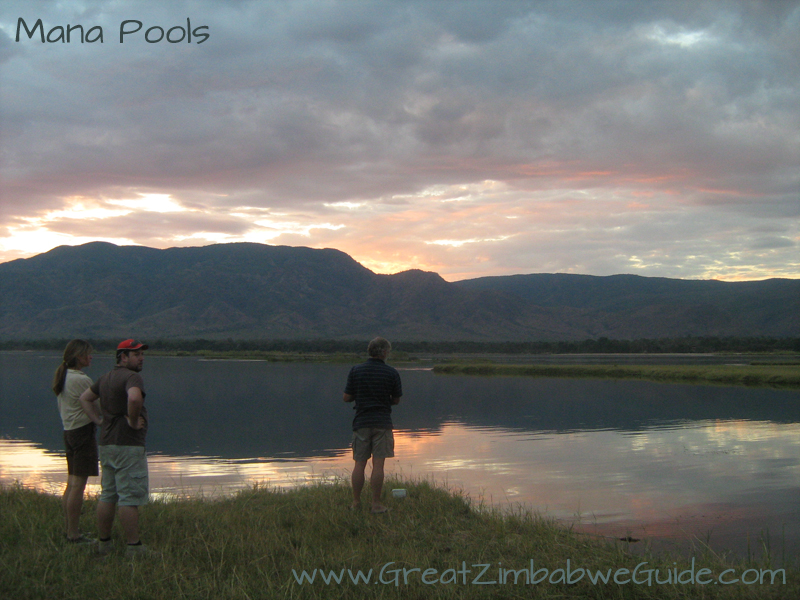 Read the next post as we learn a valuable lesson in Mana Pools: #12: Monkey games