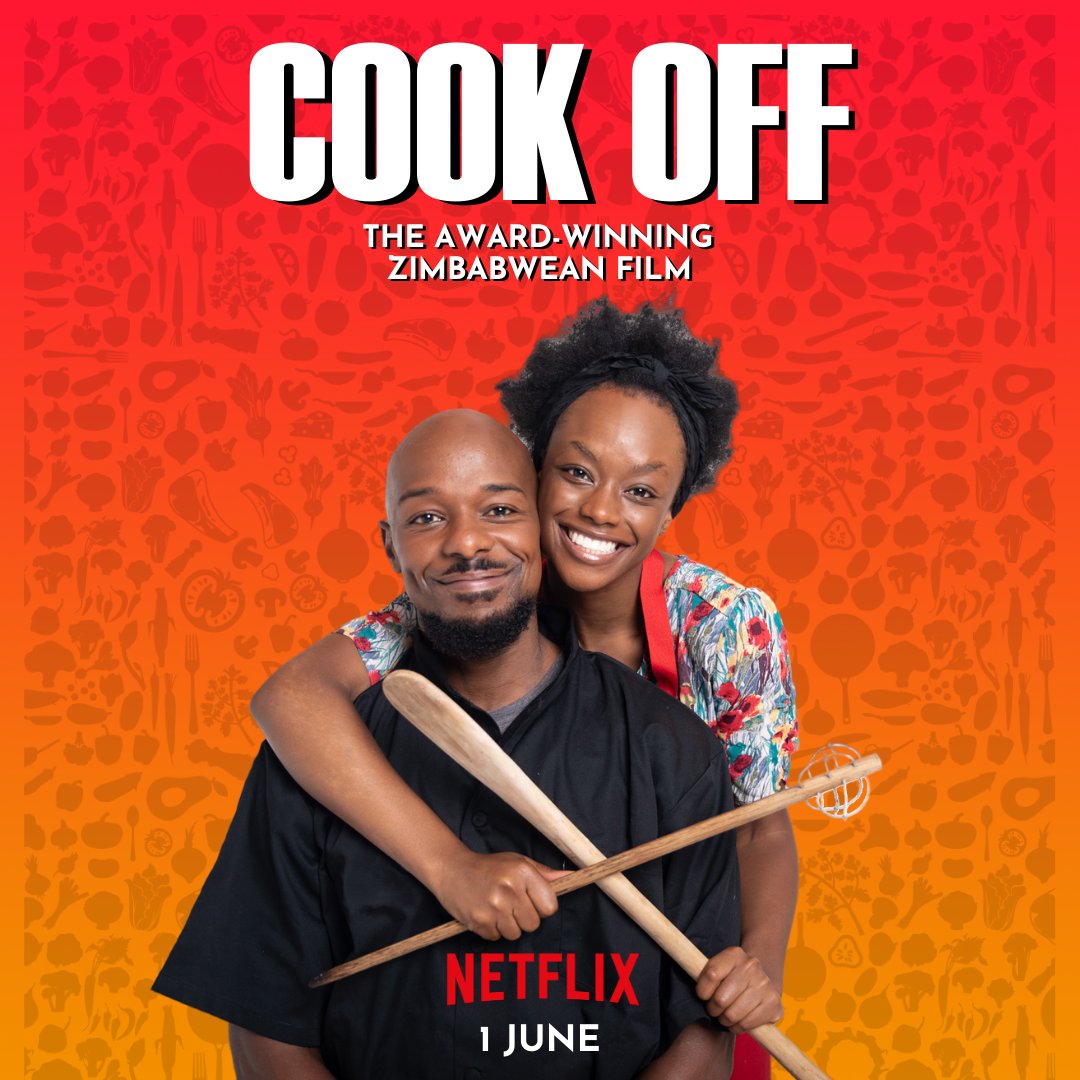 Image credit: Cook Off Movie
Cook Off is the first movie from Zimbabwe to stream on Netflix, which is a fantastic achievement in itself. The two leads actors, Tendaiishe Chitima and Tendai Nguni (better known to me at least as the singer Tehn Diamond), were engaging and full of heart. I'd love to see more of them in the future. There was a cameo appearance from Shingai Shoniwa (of The Noisettes' fame), which, albeit gratuitous, was one of the highlights of the film for me.
The movie was shot in Harare in 2017, with hardly any budget (apparently the crew are still awaiting their cheques), and hindered by power cuts and cash shortages. With a homegrown cast and crew, I saw a few familiar faces. Even the soundtrack was performed by Zimbabwean artists, albeit in a bewildering range of musical styles.
Watching this movie from my home in Oxfordshire, I felt like I was back in high school, cheering on my home team. I clapped, I squirmed, I laughed, I grimaced and I rallied. There are many aspects of the film that Zimbabweans and ex-Zimbabweans will identify with: Mazda 323s, sadza, Mazowe orange, Budiriro, Old Hararians, Castle Lager, combis, plus a collection of locations around Harare that are presented so authentically that you can almost smell the dust and the dirt of the city.
It may not have the finish of a blockbuster, but it has still achieved much. Charming, authentic, rough and sweet, this movie is a celebration of normal life in Zimbabwe. For a country where 'normal life' is more difficult to achieve than in the rest of the world, I for one am glad to cheer it on.
Cook Off: The Movie is available to stream on Netflix now.
June 2020
You can also watch it on Amazon Video here: