Celebrating the great things about Zimbabwe. Great Zimbabwe Guide gives travel tips, information and inspiration about Zimbabwe, Africa. We share stories of the great things about Zimbabwe. Stories of talented people, world-class wilderness & wildlife, all wrapped up in an unmatchable climate. 
Do you have a question about visiting Zimbabwe? Start with the Quick-reference list of travel advice. 
Scroll down for our most recent posts, or use the search bar to look for something specific.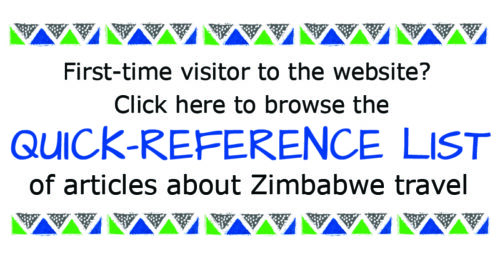 Our latest Zimbabwe travel articles are listed below