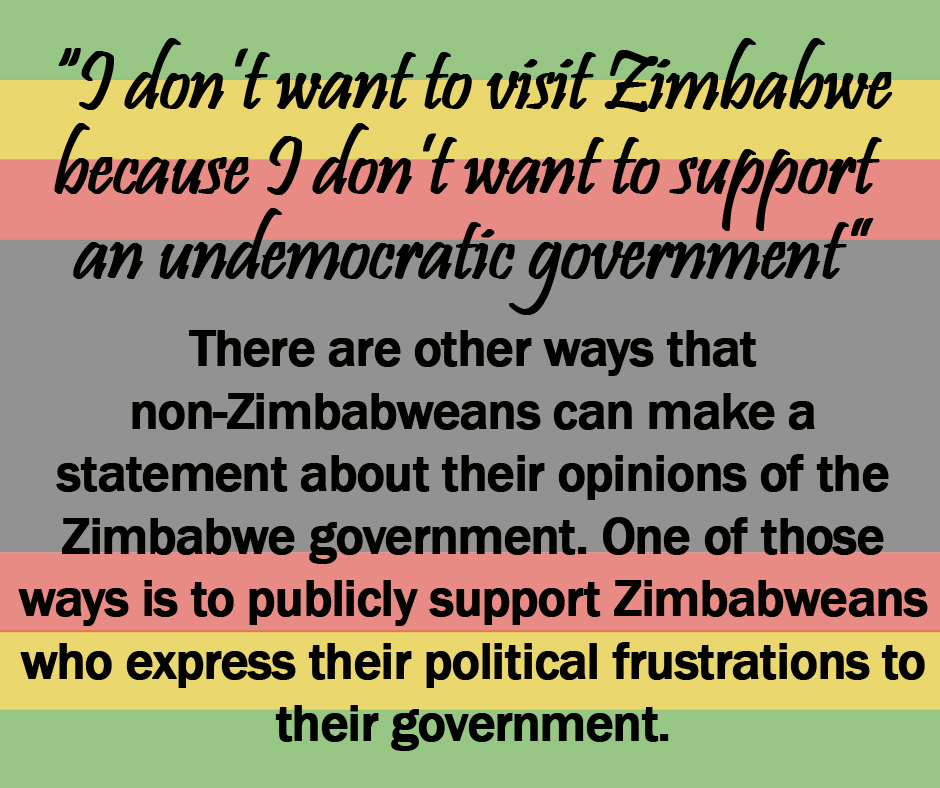 I often see comments from would-be tourists saying that they refuse to visit Zimbabwe because they don't want to support Mugabe. Although I disagree about the effectiveness of this (and you can read why here), I am touched by the sentiment. There are other ways that non-Zimbabweans can make a statement about their opinions. One of those ways is to publicly support Zimbabweans who express their political frustrations to their government.
Some people living outside Zimbabwe have expressed frustration about scarce international news coverage of the recent strikes across Zimbabwe which reportedly had a 95% turnout. Likewise, low international media coverage of police brutality and current Zimbabwe government meetings in London have been criticized. Here are some ways that you can publicize these issues to the wider world and perhaps grab the attention of media players.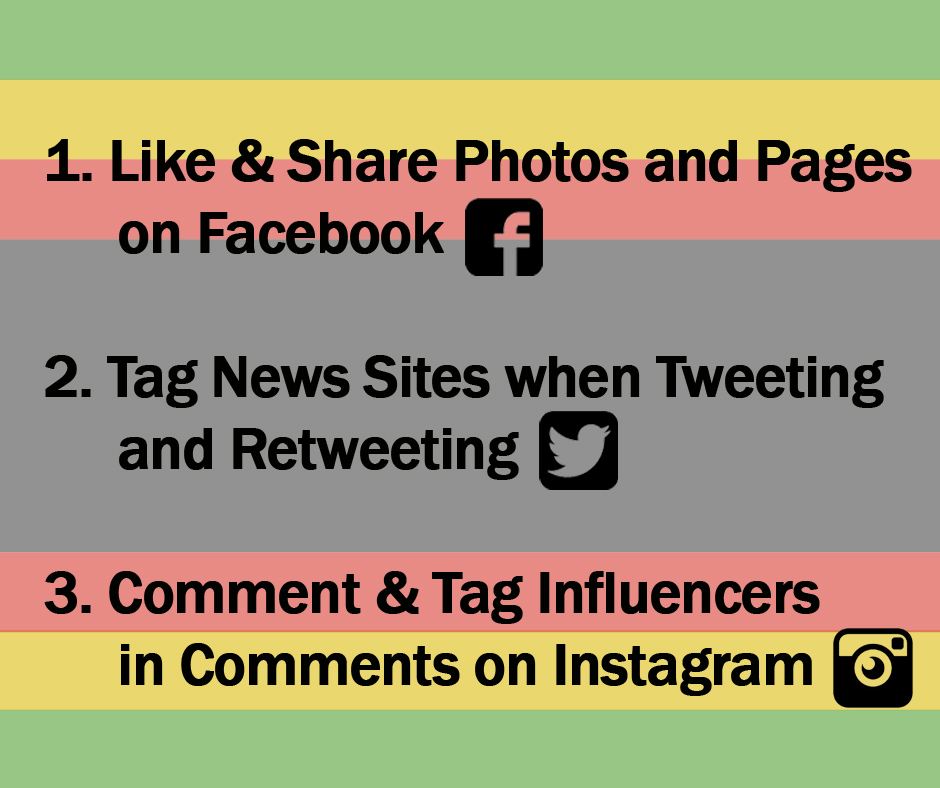 Please follow Great Zimbabwe Guide on Facebook and Twitter for updates on the current situation in Zimbabwe.
Here are some Social Media accounts to follow #ThisFlag movement in Zimbabwe: