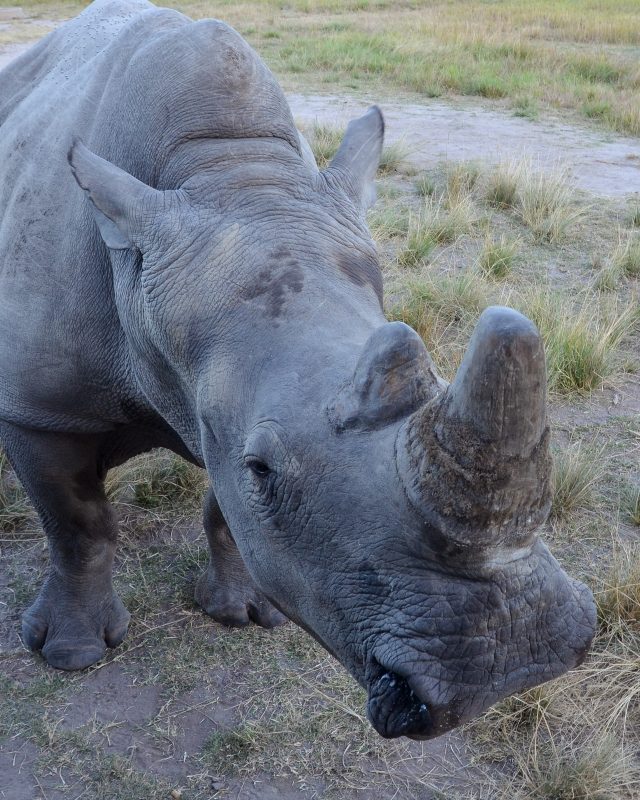 Do you know what noise a rhino makes? We've been teaching our toddler son about wild animal noises. Lions roar and elephants trumpet, but what does a rhino say? Watch this short video on Facebook to find out – ignore the sound of my camera!
[button link="https://www.facebook.com/GreatZimbabweGuide/videos/715616431922409/"]Watch the video on Facebook[/button]
We had the wonderful experience of seeing these wild rhinos in Zimbabwe a few months ago. Sadly, one of them has already been killed by poachers. Rhino horn is desired by customers in Asia, especially Vietnam, to use as a status symbol or to give to friends. Surely there is no better gift than the preservation of this species on our planet?
My hope is that wealthy people in Asia will change their perceptions, so that they don't want part of a dead rhino in their home, but they want to travel to Africa to see live, free rhinos up close. My hope is that they would delight in seeing a wild rhino in person and to hear it make noises like this. My hope is not that they would not boast about a body part in a jar, but they would take pride in telling their friends about the privilege and thrill of seeing these animals in the wild, in the place they have lived for thousands of years, and that they are building a legacy for their own children to do so for years to come.