Did you know that the song "Shosholoza" originated in Zimbabwe? Although it's now a popular South African song and sports anthem, it was a traditional miners' song. Zimbabwean (then Rhodesian) miners would sing the call-and-response style refrain whilst on the trains to and from South Africa's gold and diamond mines. "Shosholoza" means "Moving fast" in Ndebele, playing on the sound that a steam train makes. A rough translation of the original chorus is as follows, with variations on the place names: Moving fast, moving strong, through these mountains like a rolling train to South Africa. You are leaving, you are leaving through these mountains like a rolling train from Zimbabwe. It has become a song of solidarity.
This song seems relevant at the moment, with the recent crackdown on street vendors in Harare, the thousands of Zimbabweans who have left Zimbabwe to find work, the current migrant crisis in the UK, and the worldwide scourge of human trafficking.
In this video, it has been covered by the female vocal group, Nobuntu. These five women from Bulawayo, Zimbabwe, formed the group in 2011, and have gone on to perform all over Zimbabwe and Europe. They have a new album coming out in September 2015 – the first single, Narini, is light and catchy.
"Nobuntu celebrates through their songs and dance the identities of being an African woman. Their voices, energy and their breathtaking performance on Stage is an experience that communicates with the human side of anyone." (Source)
I think these ladies are pure class – in the way they hold themselves, their fashion style, and their stong personalities that are evident through their singing. I'm looking forward to hearing more from them in the future!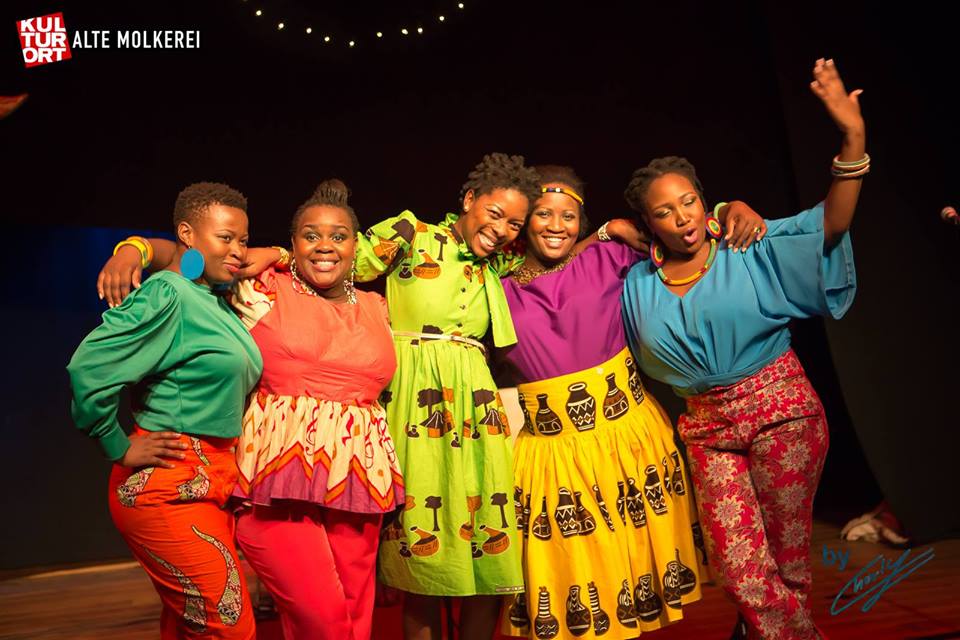 Shosholoza was first popularised in the 1961 London Cast recording of "King Kong". Early cover artists include Pete Seeger, The Ian Campbell Folk Group, Peter Gabriel, Ilanga, Ladysmith Black Mambazo and Helmut Lotti. It has been featured in the 1965 South-African movie Dingaka, the 1974 South African musical Ipi Tombi, the 1980 film The Gods Must be Crazy and the 2009 film Invictus.
Sources: Mama Lisa | Wikipedia | Cura Magazine | JoiePopie | Nobuntu
See versions of Shosholoza by Black Umfolozi and on the Invictus Soundtrack.