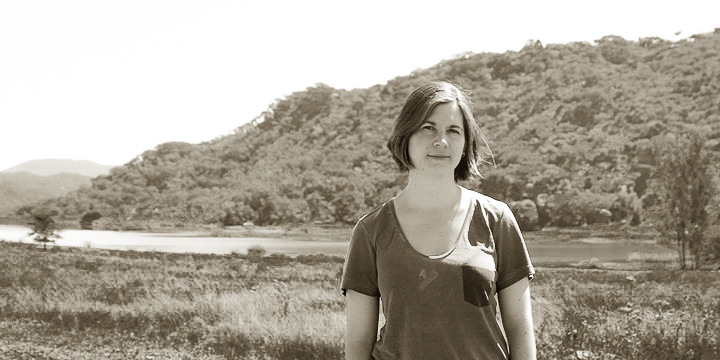 I'm excited to announce that I've been profiled on the fantastic Johnny Jet travel blog! If you're not familiar with it, Johnny Jet was founded by John DiScala, who once had a fear of flying and now travels to over 20 countries a year. He's a money-saving travel expert who has written a number of books, and his website JohnnyJet.com is one of the top 5 travel blogs IN THE WORLD (according to The Expeditioner). Needless to say, I'm incredibly inspired by him, and he seems like a genuinely lovely guy, too.
If you'd like to learn more about me, read my Q&A with Johnny Jet. He asks about my most embarrassing travel moment, my favourite airline, my favourite travel movie, and much more.
Read Beth's full Q&A with Johnny Jet here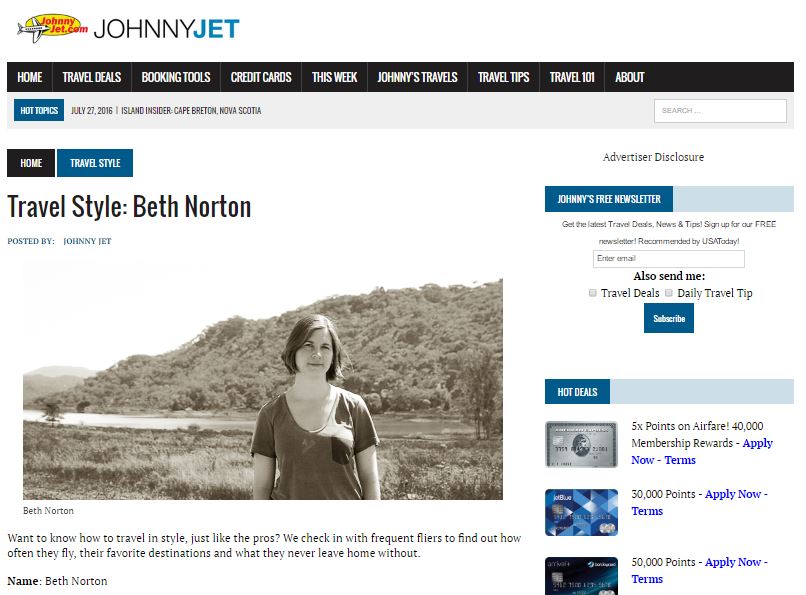 Other people who have been profiled on Johnny Jet include Bear Grylls, Astronaut Scott Parazynski, and Taylor Hicks. You can see why I'm shouting about being included in such a list!
Although I travel more (or further) than many people, I must admit that I don't see myself as a "pro" blogger yet, partly due to the low global interest in Zimbabwe travel. So if Johnny Jet's article leads to more people learning about the positive side of Zimbabwe, I'm happy.
Read Beth's full Q&A with Johnny Jet here
Other articles you might like: