(Last updated March 2017)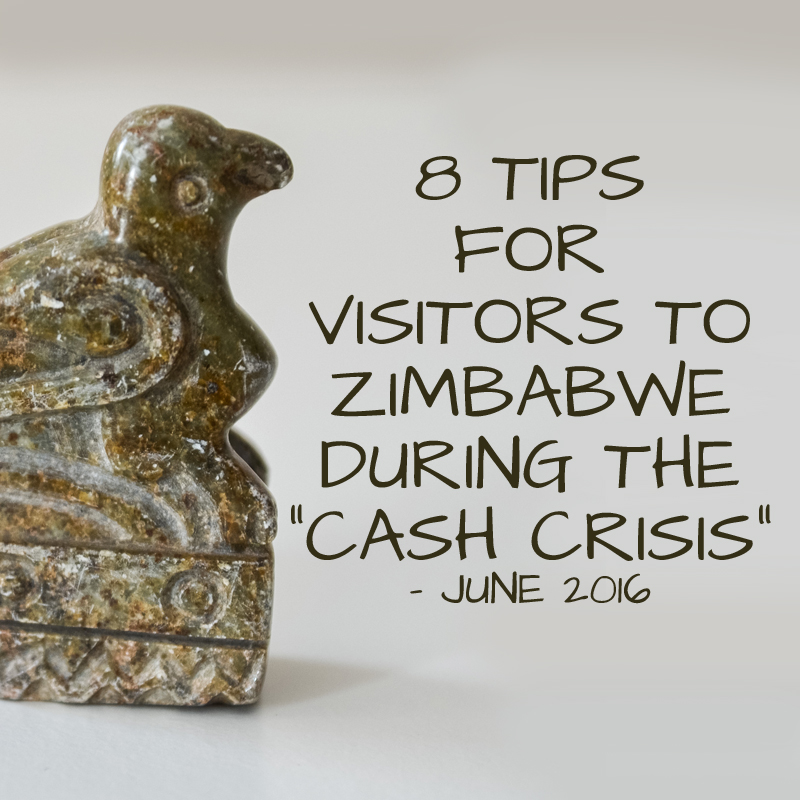 News of Zimbabwe's "cash crisis" and the introduction of Bond Notes (December 2016) have raised questions from tourists about how the cash situation could affect their holidays to Zimbabwe. Zimbabwe has a multi-currency regime which means that there are a number of officially accepted currencies in addition to the newly released Zimbabwe Bond Notes. The first thing to note is that US Dollars, South African Rands and Botswana Pula are still used and accepted in Zimbabwe.
8 tips for visitors to Zimbabwe during the "cash crisis"
If you're visiting Zimbabwe during this time, here are some top tips. Remember that you're visiting Zimbabwe for more than just seeing the wildlife, so adopt the Zimbabwean motto to "make a plan" if you need to. Be flexible and embrace a different way of doing things. Oh, and spare a thought for the Zimbabwean businesses and regular people who have to "make a plan" for longer than a holiday.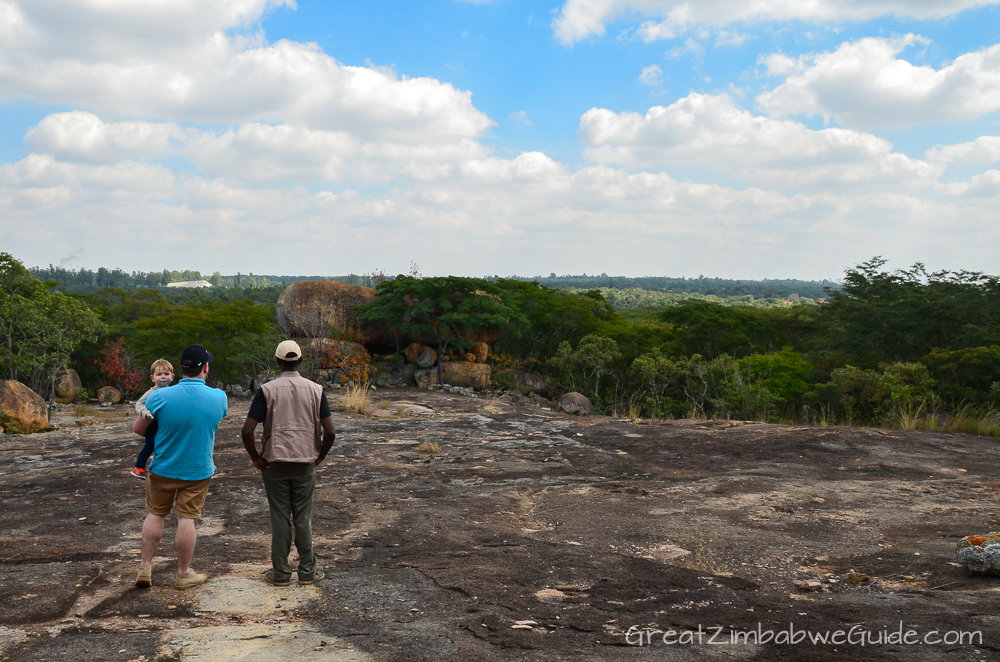 1. Pay before arriving in Zimbabwe (as far as possible)
If you can, pay for your accommodation, activities and transfers now, before you get to Zimbabwe. Email your lodge or tour operator and ask for their accepted advance payment methods. You could pay by international bank transfer, which may incur a fee, but in my opinion it is preferable to pay a bit extra and have the peace of your mind knowing that aspect of your holiday is already paid for. Some lodges use online payment methods, but use your common sense if they suggest an unfamiliar payment method.
If you're booking through a tour operator local to you, chances are that you'll have to pay in your home currency before you travel anyway, so this point's an easy one for you (see my list of tour operators here).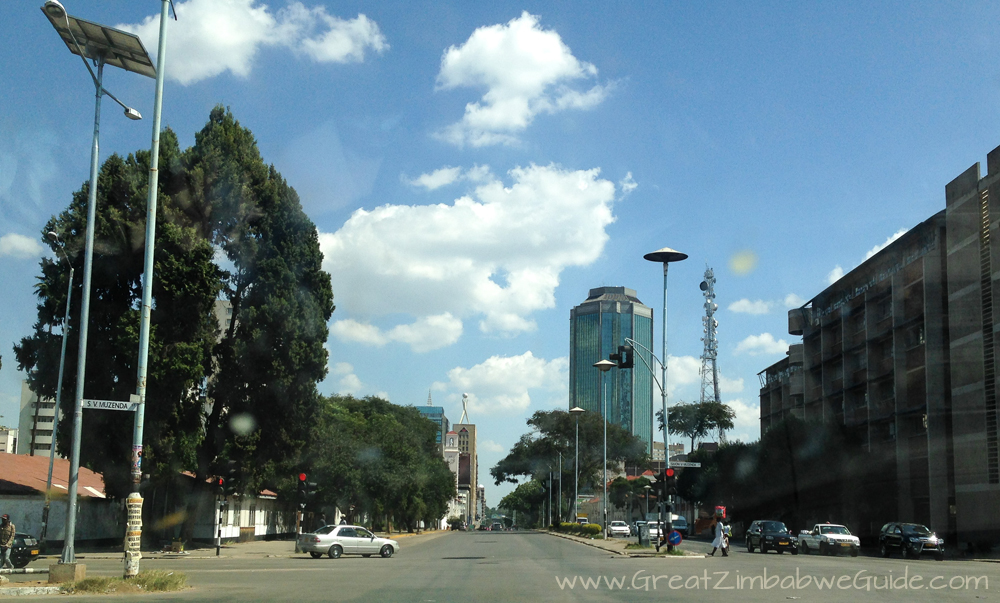 2. Don't assume you will be able to use your bank card in Zimbabwe
Due to the cash situation, banks in Zimbabwe have put restrictions on withdrawals. Cash machines are currently only allowing small daily cash withdrawals, to card-holding customers of that bank only. Until recently, foreigners could use their Visa cards to withdraw cash, but this has been put on hold. In tourist hubs like Victoria Falls, cash withdrawal may still be possible, but don't expect this to be the norm. Travellers' Cheques are not accepted.
The better safari lodges, restaurants and tour operators do accept credit cards and debit cards such as Visa and Mastercard, so this could be a payment option – but ensure you've emailed the business in advance to check this first. Some car hire companies, cafes and small restaurants don't have swipe machines (also called point of sale machines) for international cards.

3. Make a budget to ensure you bring enough cash with you (see point #2)
Ask your tour operator or accommodation provider for a suggested list of things that you may need to pay for when you're in Zimbabwe, such as National Parks fees, meals, drinks, transport, tips, etc. Equally importantly, ask if you will need cash for each of these, or if you can pay using a specified international bank card when you're there.
Write up a rough budget to help you plan for how much cash in US Dollars or Rands you'll need to take with you into Zimbabwe. As always, take a little bit extra just in case. Prices in shops, etc, are usually quoted in US Dollars, but you can pay the equivalent in Rands or Pula (often to a bad exchange rate as it's rounded off, so it's easier to use Dollars).
Other expenses: Most visitors get a visa upon arrival in Zimbabwe (click on the link for full info), and for that, you will need US Dollars cash, so remember to include this in your budget. If you're self-driving, extra cash will be needed to pay toll fees and fines (see the Driving in Zimbabwe post). Also remember that there are restrictions on the amount of cash that you're allowed to take out of Zimbabwe at the end of your trip – see the last point at the bottom of the page for advice on this.
Photo of original artwork by Zimbabwean artist Stanley Sibanda.
4. Take small denominations of cash
It will be difficult to get change in US Dollars if you use, for example, a $100 bill. The solution to this is to avoid notes of denominations larger than $20. In Zimbabwe, $1 notes are useful for tipping and at road toll gates. $2 are still accepted, despite not being used in USA. $5, $10 and $20 notes are useful in cafes and restaurants. If you use an independent taxi or are using National Parks facilities, you'll need cash.
If paying for your visa fee on arrival in Zimbabwe, life will be easier if you have the exact change to hand. So, for British citizens, have the notes ready for the single entry fee of US55.
The only exception to the small denomination rule is if you absolutely have to pay for your accommodation or activities in cash. For these, you can take large denomination notes and use them for this express purpose.
You may be given change in the form of Bond Notes (which are meant to be the equivalent of US Dollars), but try to get US Dollars if possible. If you are given Bond Notes, try to spend them first and keep your remaining US Dollars.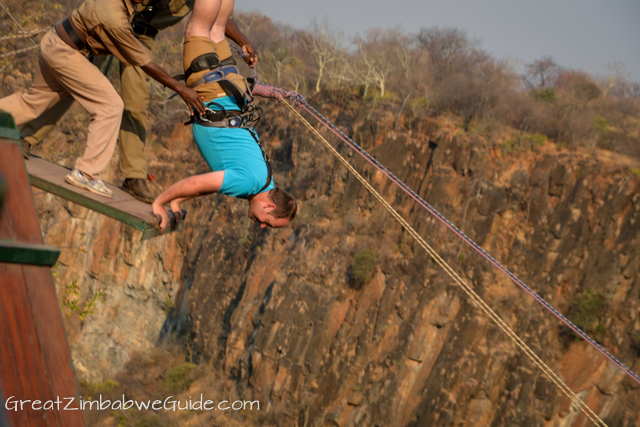 "Should I carry cash on my person at all times?" Maybe not during the gorge swing.
5. Don't flaunt your cash
As with any tourist destination, don't be careless with your cash. Keep it safe and be sensible. Everyone has differing opinions on whether it's better to carry cash on you or to keep it in your hotel room, but this depends on a huge range of factors. If you're staying in a high-end safari lodge and going on action-packed activities every day it would be unnecessary to take your cash with you, but if you're staying at a rough-n-ready B&B then it may not be wise to leave cash in your room.
If you've followed Point #1 and have paid for almost everything up front, you won't have large volumes of cash with you anyway, so walking around with money carefully kept on your person won't be a big worry. Crime is not as bad in Zimbabwe as in South Africa, so it's not something to be anxious about, but be wise with your money and keep it in an over-the-shoulder bag or in a safe in your hotel. See more tips on staying safe in Zimbabwe here.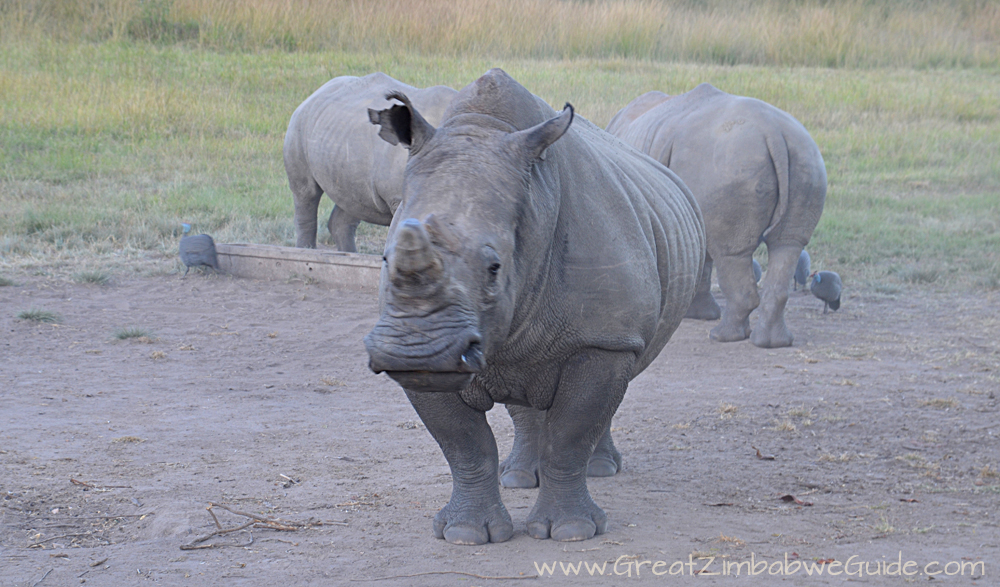 6. Communicate with your accommodation provider or safari operator in advance
Stay in touch with the professionals: send an email to your lodge in Zimbabwe or local safari operator ahead of time to ask questions. They are the ones who are looking after people like you every day, and they are in touch with what's happening on the ground.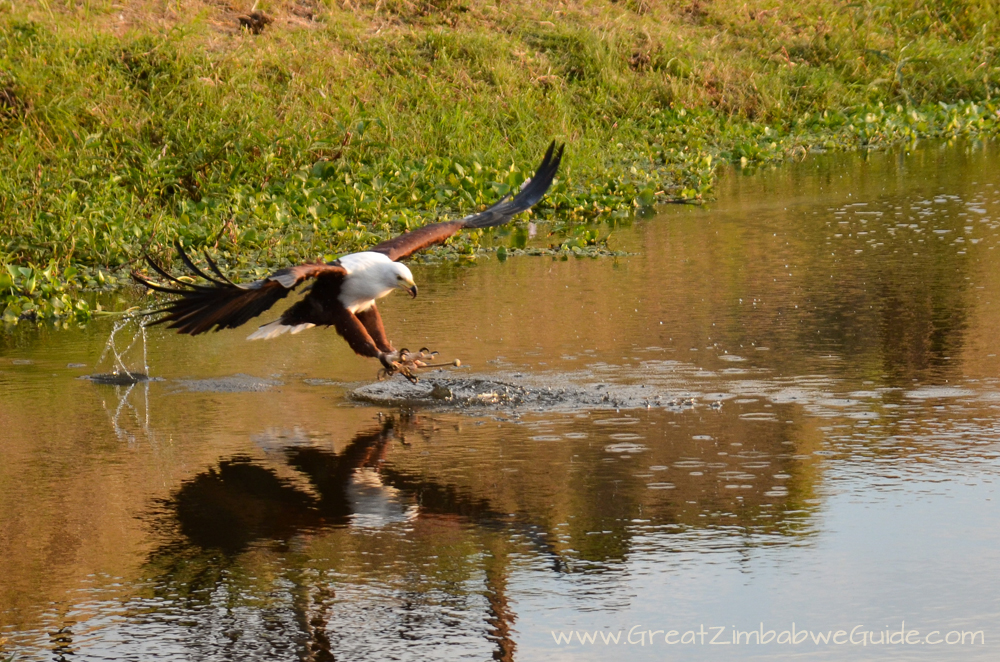 7. Remember the bigger picture
If you have to think outside the box for your Zimbabwe holiday planning, embrace it! Zimbabwe has a way of taking your expectations and throwing them out the window, only to teach you something much more profound and valuable. With a little bit of common sense and an open mind, the "cash crisis" will be just another memorable thread in your holiday of a lifetime.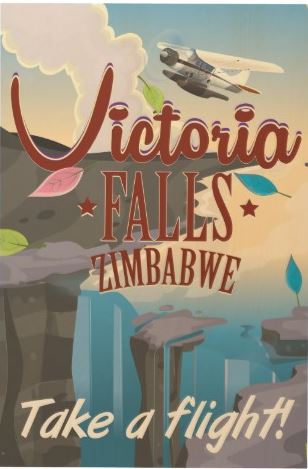 Vintage Poster. Artist unknown.
8. Leaving Zimbabwe with more than $1 000 cash?
If you've massively underspent during your holiday (or are holidaying in another country afterwards), remember that you aren't allowed to exit Zimbabwe with cash of more than US $1 000 unless you completed a blue Baggage Declaration Form (47) when you entered the country (see details in this May 2016 article from Zimra).
To be allowed to take more than US $1 000 out of Zimbabwe, visitors need to do the following: When arriving in Zimbabwe, go to Customs (red route), declare your cash in the blue Form 47 provided, and keep this form safe to display it to officials when departing Zimbabwe. (To see details of this form, you can view the PDF online by Googling "Zimra Form 47".)
If you enter the country with less than US $1 000, you and don't anticipate taking more than this amount out, then you don't need to declare your cash.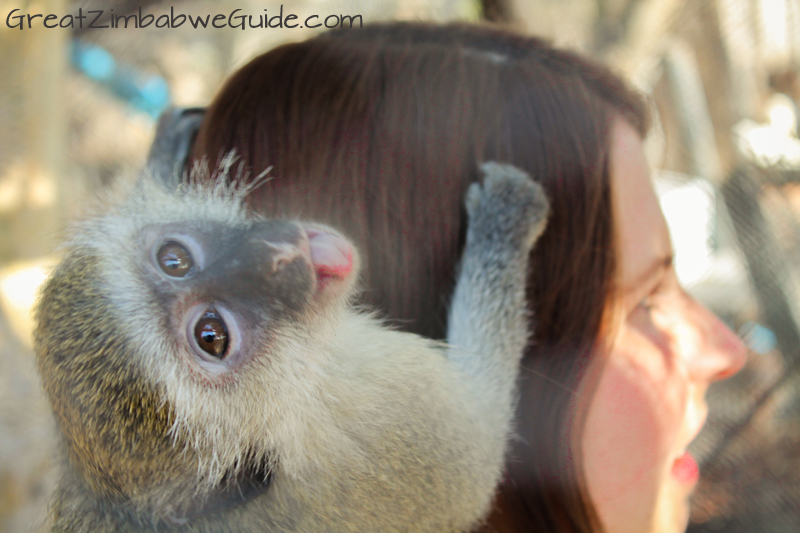 Background: In early May 2016 the Reserve Bank of Zimbabwe (RBZ) announced that it would introduce "Bond Notes" to circulate alongside the existing currencies in Zimbabwe. The US Dollar has been the primary currency in Zimbabwe since 2009 when the Zimbabwe Dollar crashed. As you can imagine, when the RBZ Governor made the announcement about Bond Notes, people panicked and started withdrawing cash in haste. As a result of the cash exodus, the banks had to introduce daily withdrawal limits, which fuelled more panic, more cash withdrawals, and more shortage of cash. The Zimbabwean has published their take on Bond Notes here, and you can read opinion pieces on the Zimbabwean economy in this Nehanda Radio article and this Daily Maverick article. Bond coins have been in use for some time in Zimbabwe, and they are used to give change for amounts less than US $1.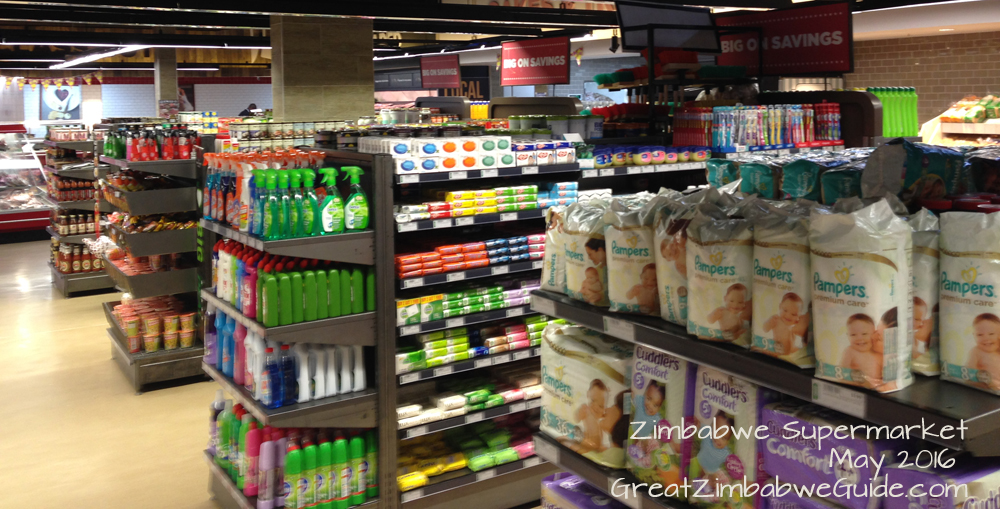 Supermarkets are still fairly well stocked with imported in main cities, such as this one in Harare. Photo taken April 2016.
Read more practical information on Zimbabwe, such as FAQs on visas, languages and health precautions

here.