When our family hired out Kopje Tops Lodge in Mavhuradonha in December, I was looking forward to discovering a new part of the country. I grew up in Zimbabwe but had never been to the Mavhuradonha Wilderness. It's not on the typical tourist circuit, even for many locals. I now live in the UK, so I was also hoping for a real African bush escape. If some character-building experiences for the kids could be thrown into the mix, I'd be happy. If you're not planning on reading until the last word of this article, I'll tell you the ending now: I got what I wanted.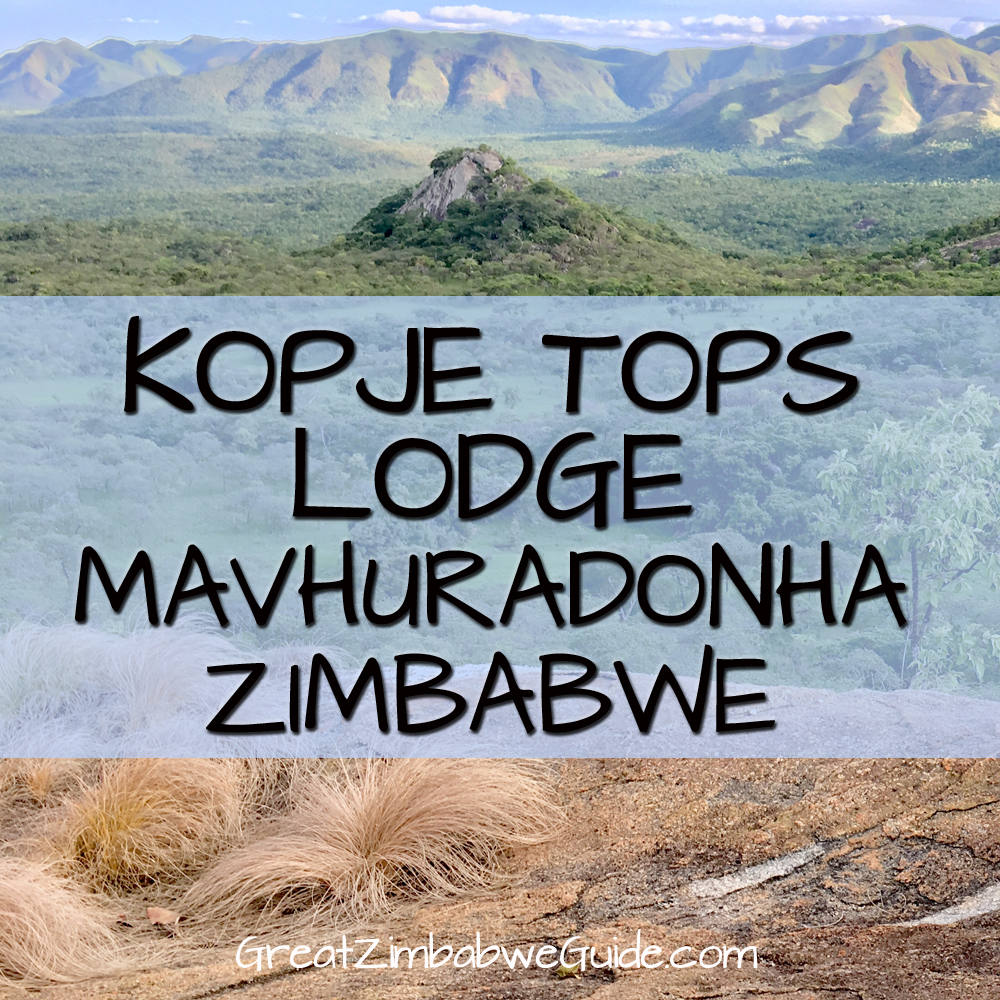 Kopje Tops Lodge in the Mavhuradonha Wilderness is a small, basic lodge, a bit rough around the edges, no doubt due to its remote location and Zimbabwe's challenging circumstances. It's a 'back-to-basics' getaway where the natural surroundings take centre stage. Mavhuradonha area isn't a typical "safari" destination, as the majority of wildlife sightings are of plains game rather than the Big Five. However, we were rewarded by the pleasure of being the only visitors in hundreds of kilometers of wild, untamed bush.
We were immersed in a bird-singing, cicada-screeching, baboon-barking, mountain-accented, river-flowing land where we could explore new and varied sites each day, led by an extremely knowledgeable local guide. Back at camp, we were looked after by a chef and housekeeper, ate meals al fresco in an open-sided rondavel, and relaxed in our spacious chalets where we could rest on comfortable beds. Not once did we come across other tourists, and not once were the spectacular natural views marred by buildings other than our own lodge. All of that culminates in a holiday that would be hard to beat anywhere else in the world.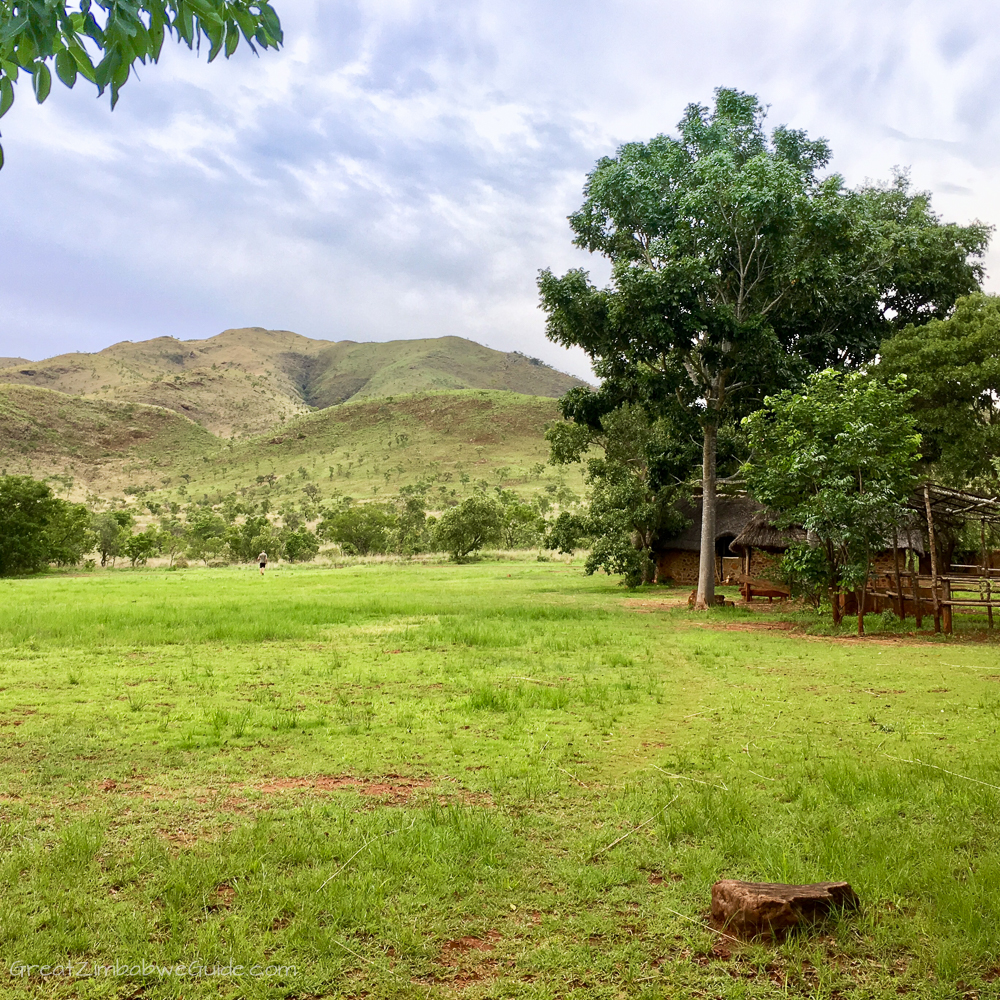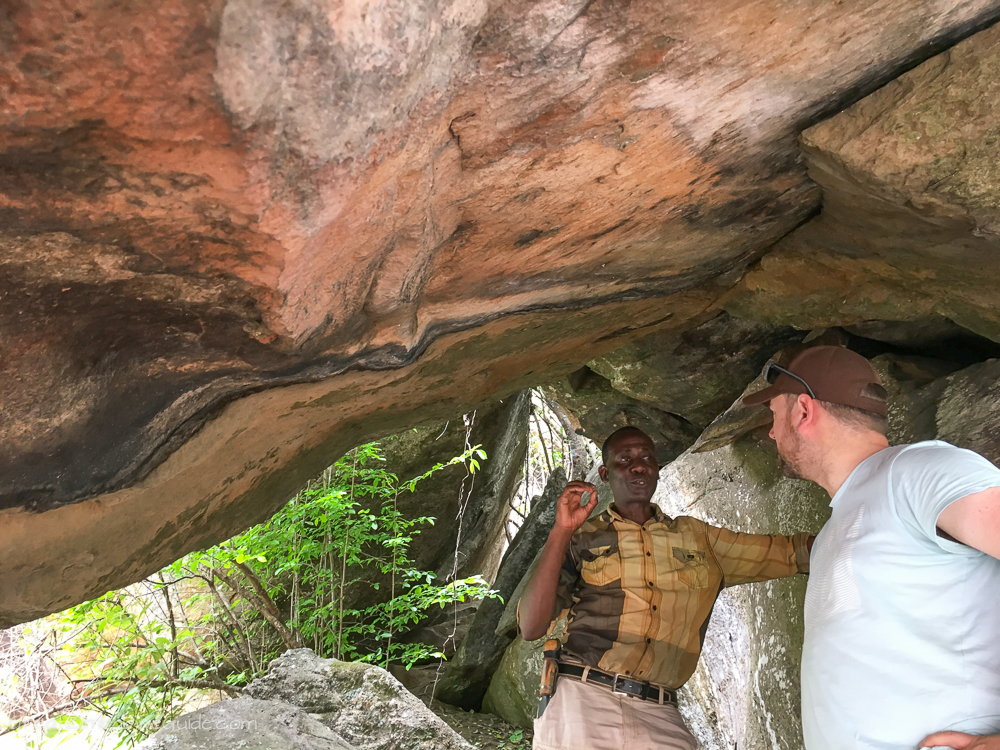 There were two standout features of our stay at Kopje Tops which made it a great holiday. The first was the excellent variety of activities which were proactively led by our guide, and the second was the high standard of meals cooked by the experienced chef, using the supplies that we had provided. We chose to request the services of the chef (at an extra cost) rather than cook all meals ourselves, which gave a proper break for all members of our group. He cooked dishes that were extraordinarily impressive (and tasty) considering the simplicity of the kitchen facilities.
Getting to Kopje Tops Lodge in Mavhuradonha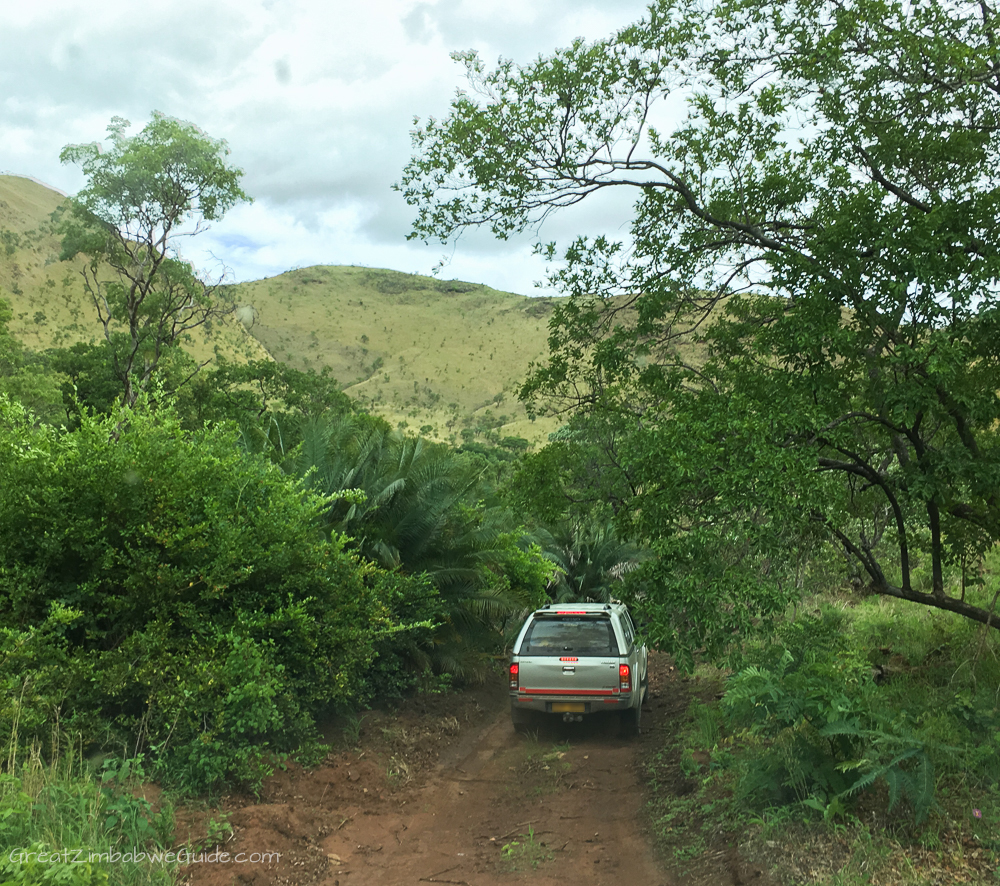 Compared to areas like Mana Pools or Gonarezhou, Mavhuradonha is a short journey from Harare, as it's only 180 km (or so) away. Due to the single-track access road and the rocky terrain, a 4×4 is highly recommended. Once we were off the main road, each kilometre of tree-enclosed rugged track tempted us further and further into this isolated retreat.
The lodge is so discreet that we'd have struggled to find it without the supplied directions. It consists of a handful of scattered structures surrounded by mountains and woodlands. The thatched roofs and locally-sourced stone walls are so discreet that they blend in fantastically with their surroundings − which is as it should be, in my opinion. The natural location takes such priority that it feels like the buildings are almost apologetic about their very existence.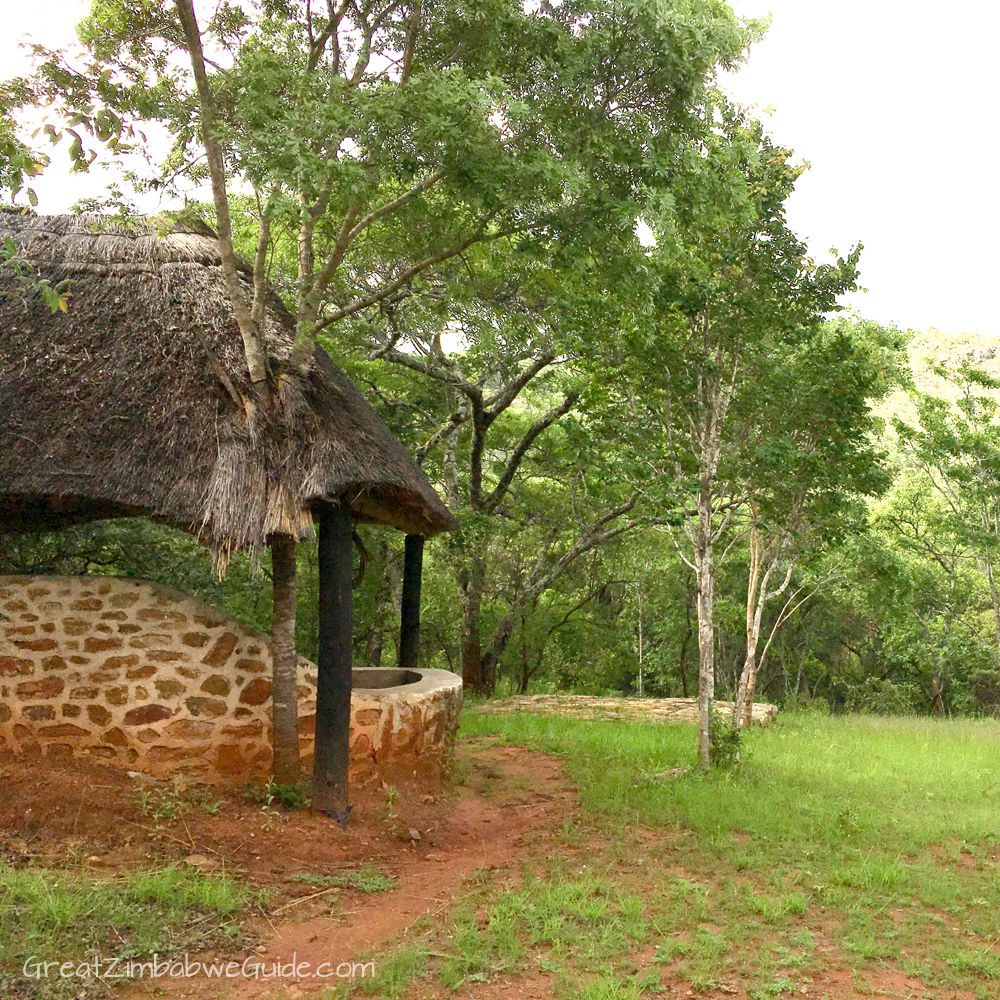 As we parked the vehicles and stretched our slightly rock-rattled bodies, we were welcomed by our guide, Nesbitt, and his colleagues: a housekeeper, a chef, and a camp hand. They warmly shook our hands and introduced themselves, immediately making us feel at ease. They helped us unpack our supplies and luggage. After that, they prepared some restorative tea and biscuits as we explored our new abode.
Of the two accommodation offerings in Mavhuradonha Wilderness, Kopje Tops Lodge is smaller and more established. It can accommodate up to 12 people which makes it good for private groups: whether it be family bonding, a celebration, or R&R between friends. The main communal area is an open-sided rondavel containing a dining section and a (slightly elderly-looking) lounge section. In front of this is a clearing, which is perfect for sitting around the campfire and absorbing the regal mountainous view.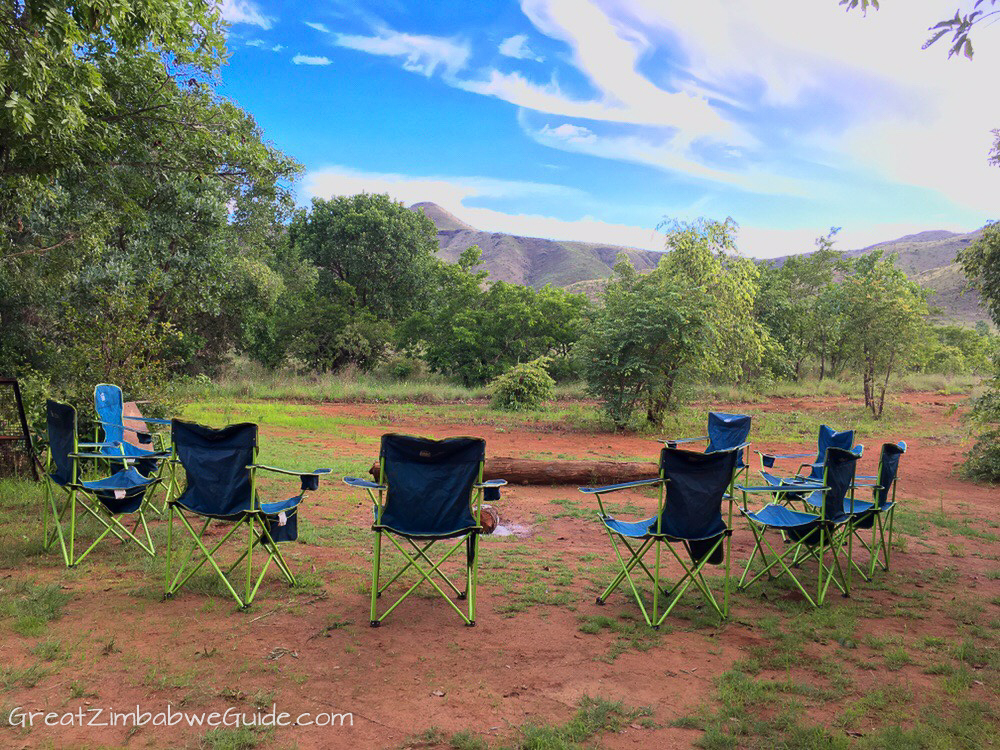 Another communal area is atop a small hill behind the camp – the original "kopje tops" from which the lodge gets its name. "Kopje" means "hill" in Afrikaans (pronounced roughly like "Kop-ee"; rhyming with coffee), and it's no surprise that there are beautiful views from up here. There are comfortable sofas, a bar and general chillout area, although our group didn't frequent this hilltop part of the camp very much due to the young children and the informal, high balconies.
Activities at Kopje Tops Lodge Mavhuradonha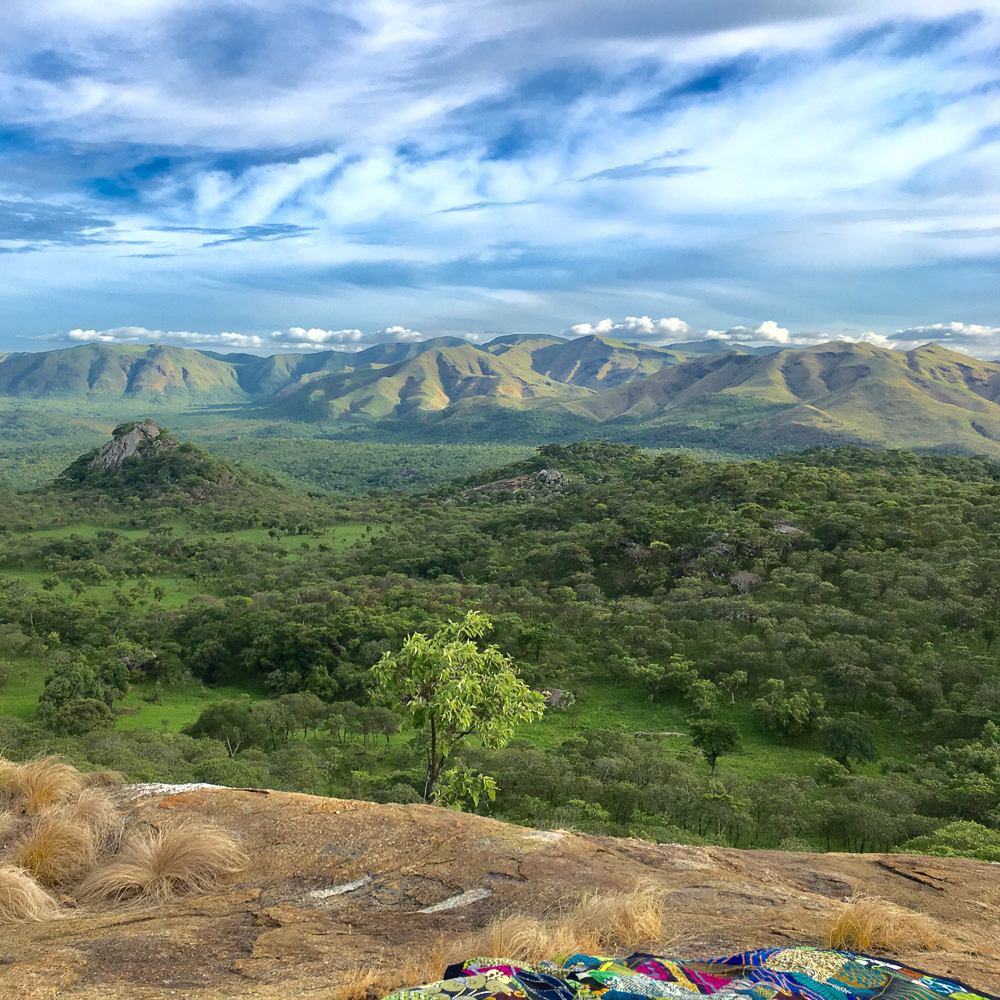 The first location that guide Nesbitt suggested we visit on our first evening was the "roof of the world": a rocky hilltop which he said was a good place for having a sundowner. Funnily enough, both the name and the suggestion of beverages were spot on.

We spent the following day at "dead elephant gorge", a beautiful rocky gully. The nearby Tingwa Spring feeds the river here, creating rock pools. It was an idyllic location for a picnic and some wild swimming.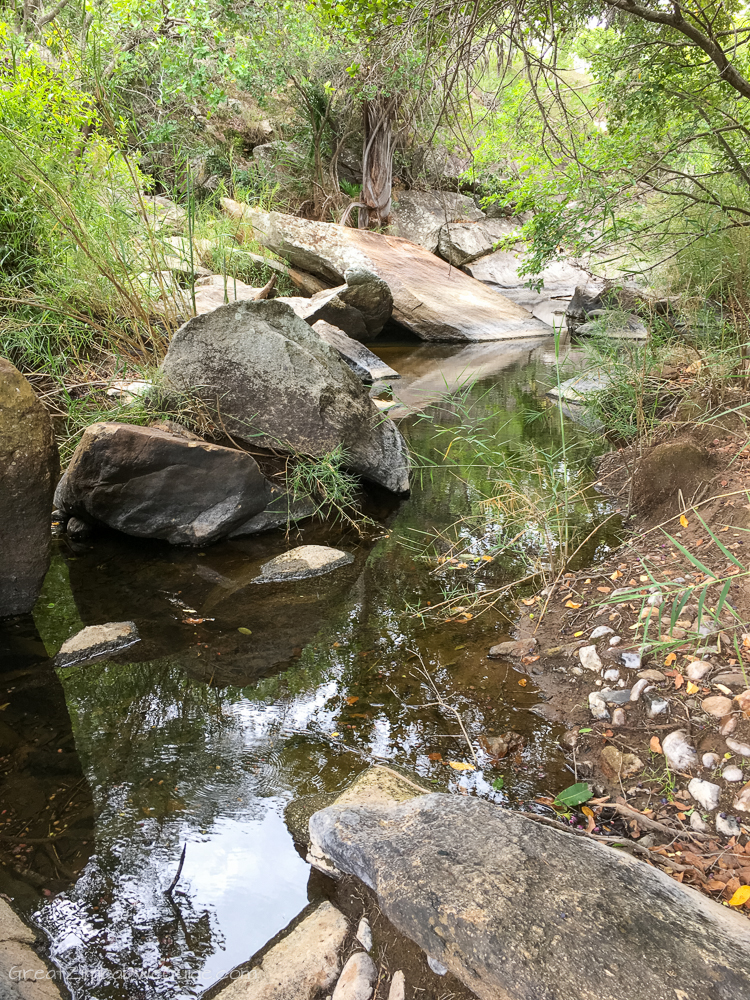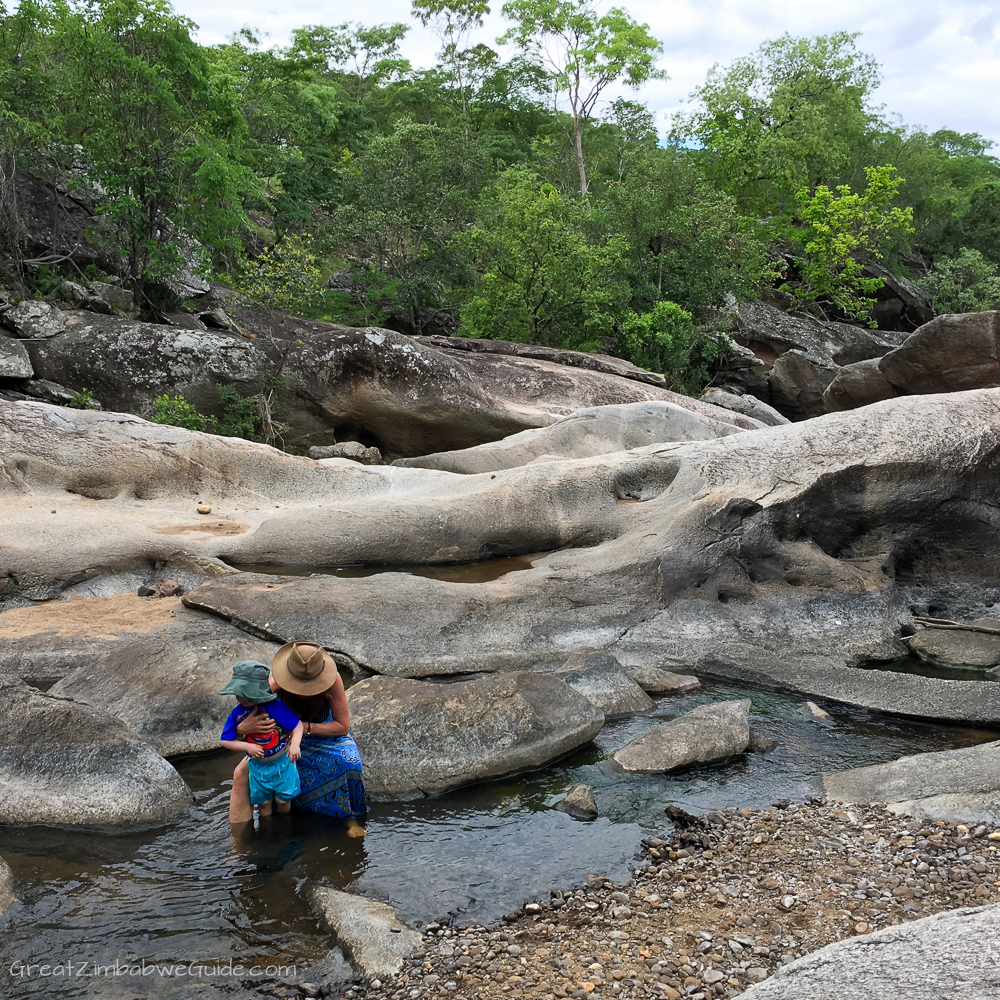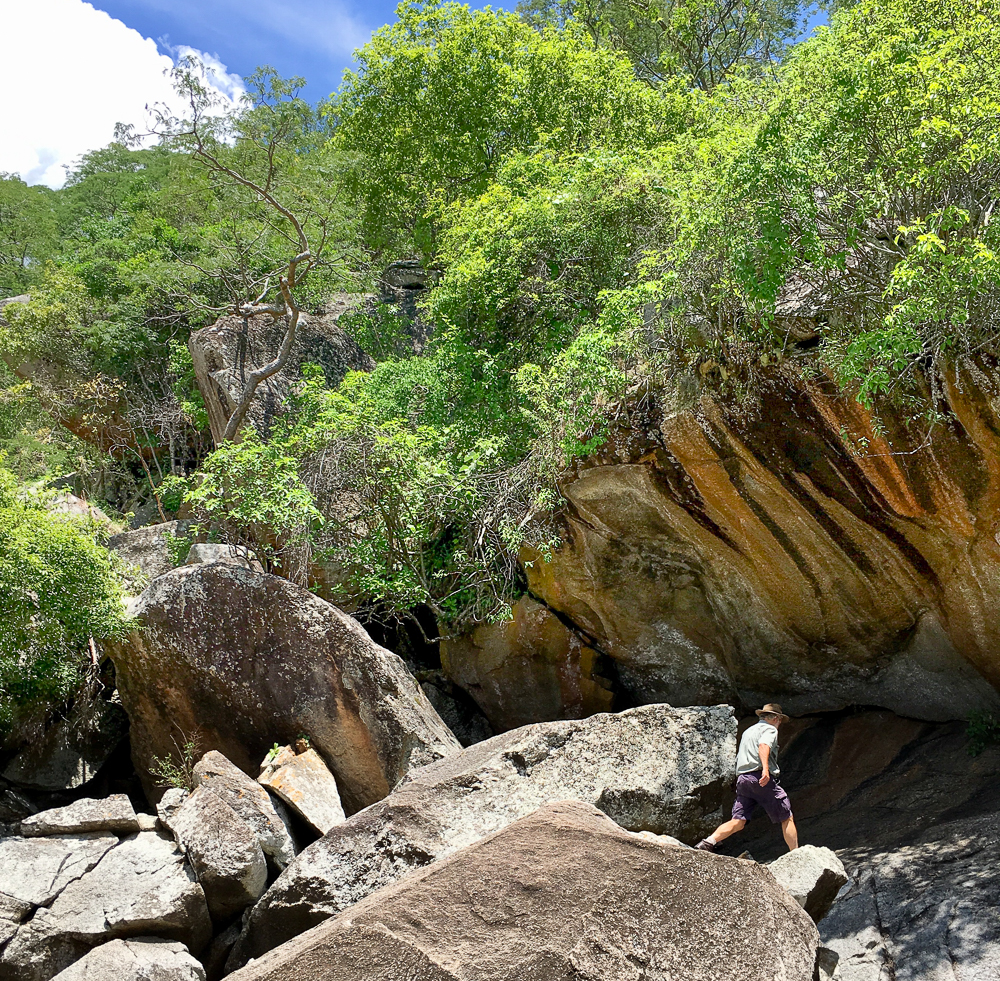 Another outing was to a series of caves, some of them underground, which are home to a colony of Egyptian Fruit Bats. Their numbers are estimated at up to 20,000 bats; the largest known colony south of the equator. Unfortunately due to having small children in tow, we arrived a little too late in the morning to see the bats themselves – the sun was too hot to convince them to leave their dark hideaway. I for one wasn't too disappointed about this; the the joy of experiencing this rocky place in solitude was a treat enough for me.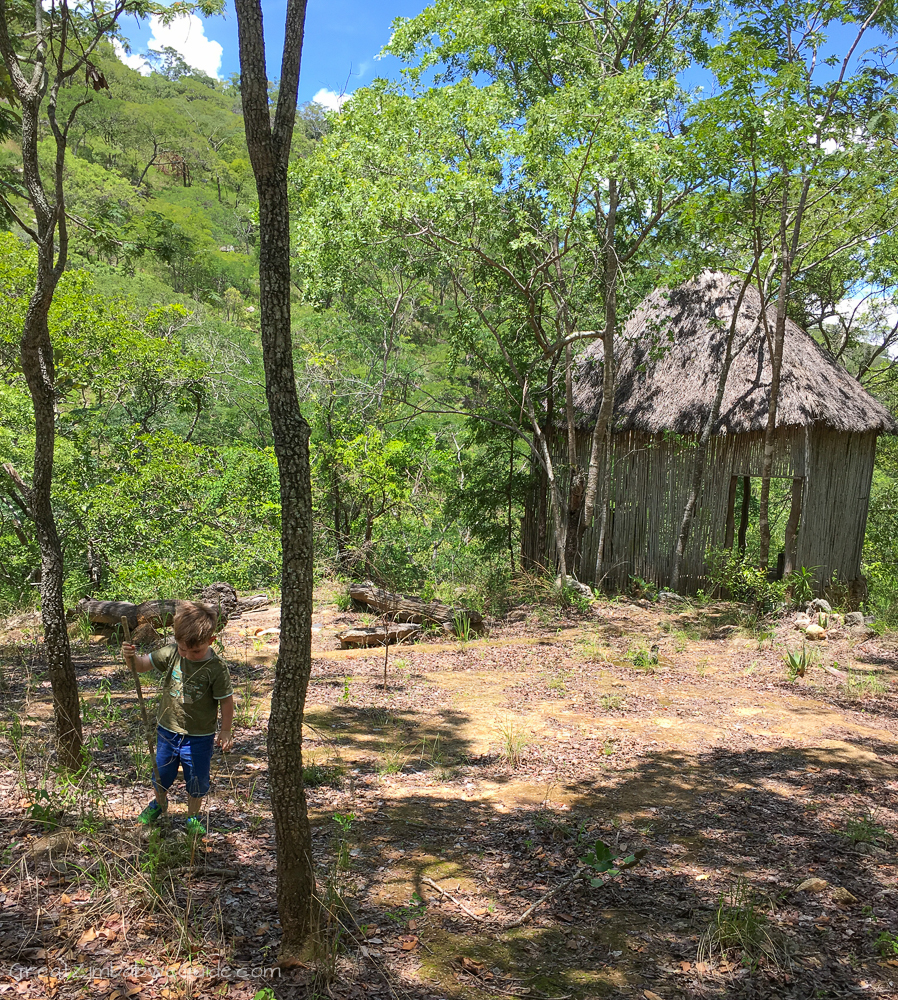 Near the bat caves is a large hut where we had a picnic lunch, accented by the calls of some rather large baboons and the sound of the river in the valley below.
In camp at Kopje Tops Lodge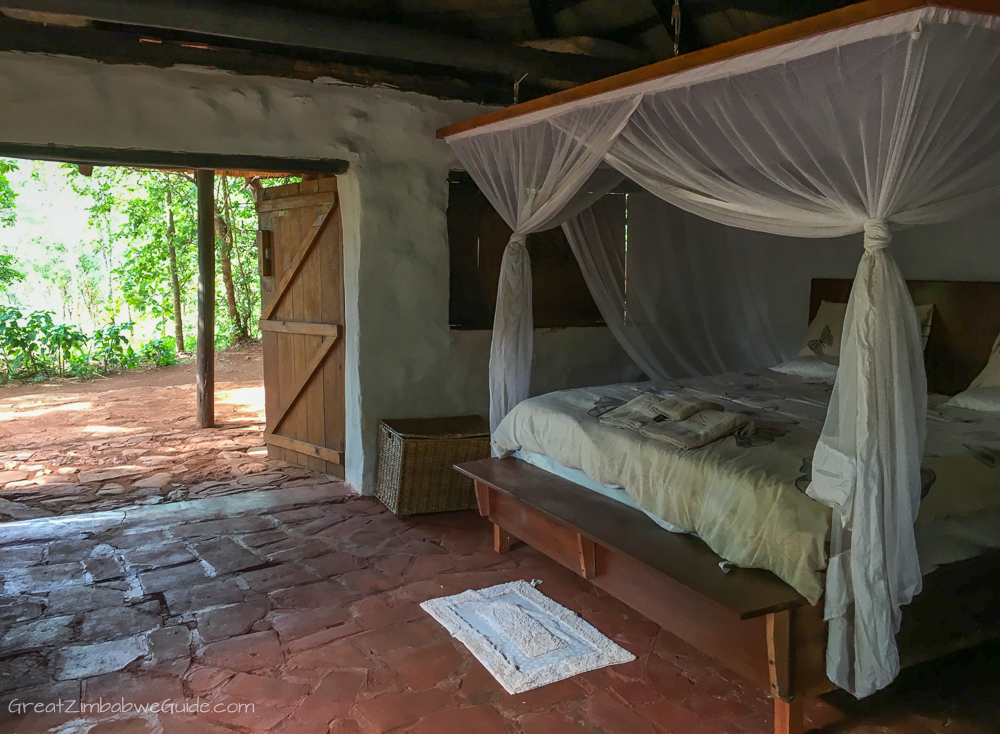 There's no electricity here, save for a generator which is switched on for about 3 hours each night. If you wake up in the middle of the night, your torch is your best friend (as well as a pair of sandals to avoid standing on any creepy-crawlies). However, you do still have the luxuries of flush toilets, hot water, comfortable beds and mosquito nets.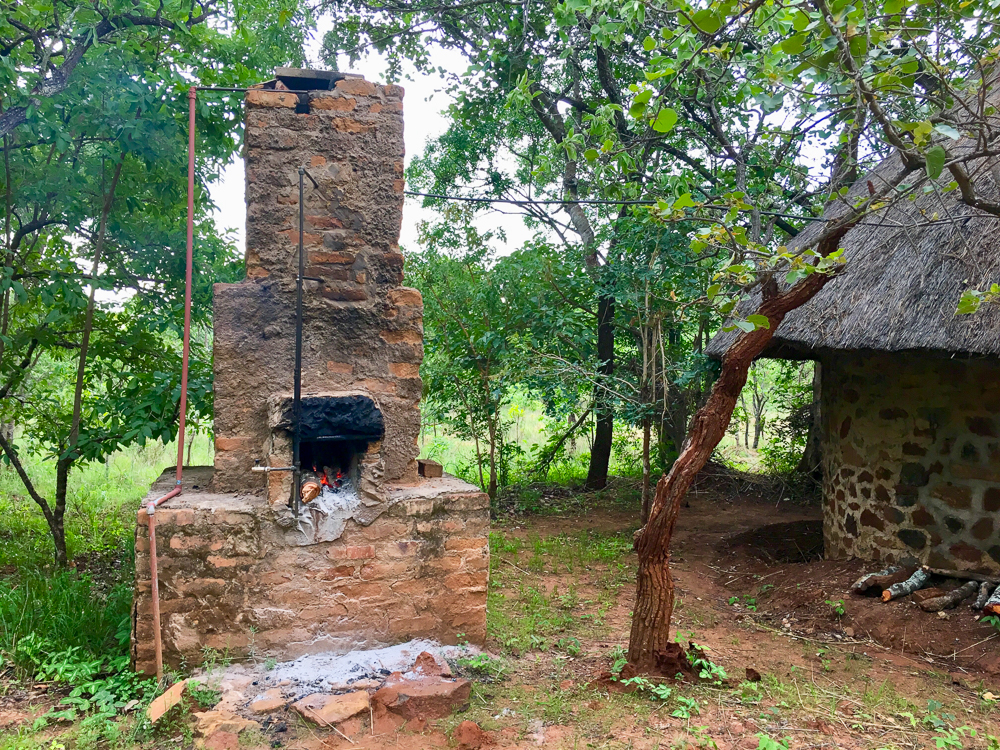 Rhodesian boilers, or donkey boilers, have been built outside each chalet. They are heated by wood fires, providing (very) hot water to the chalets throughout the day and night. Water is sourced from a perennial spring, which is gravity-fed into the camp's pipes.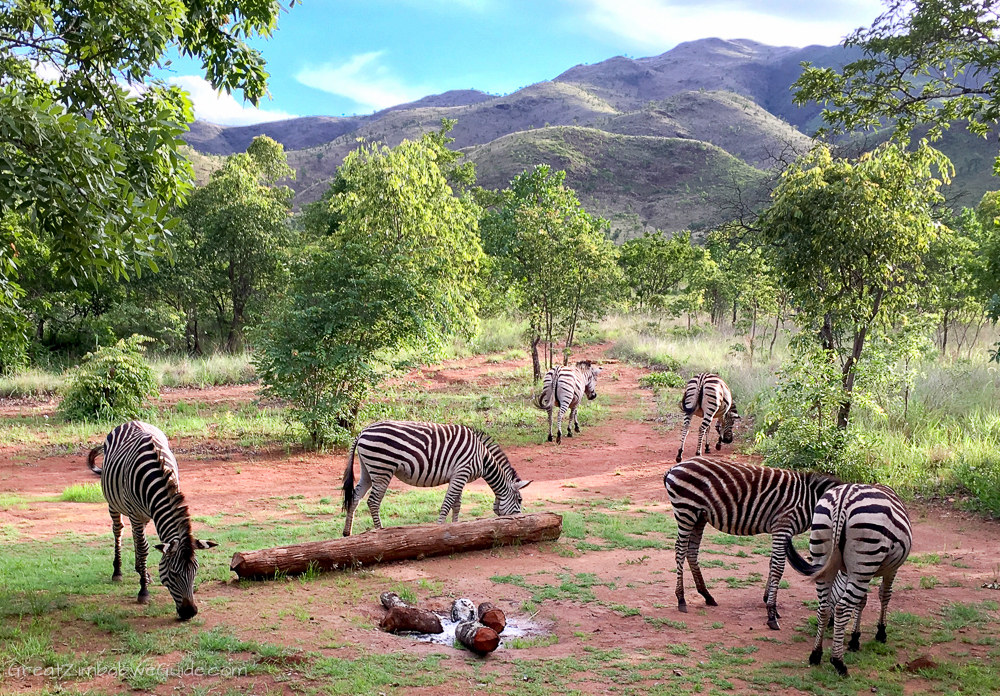 There's no cell signal in camp, but should you need to make a call there is signal on a nearby mountain; just a short stroll away, really. Just make sure that you give the local herd of zebra a wide berth.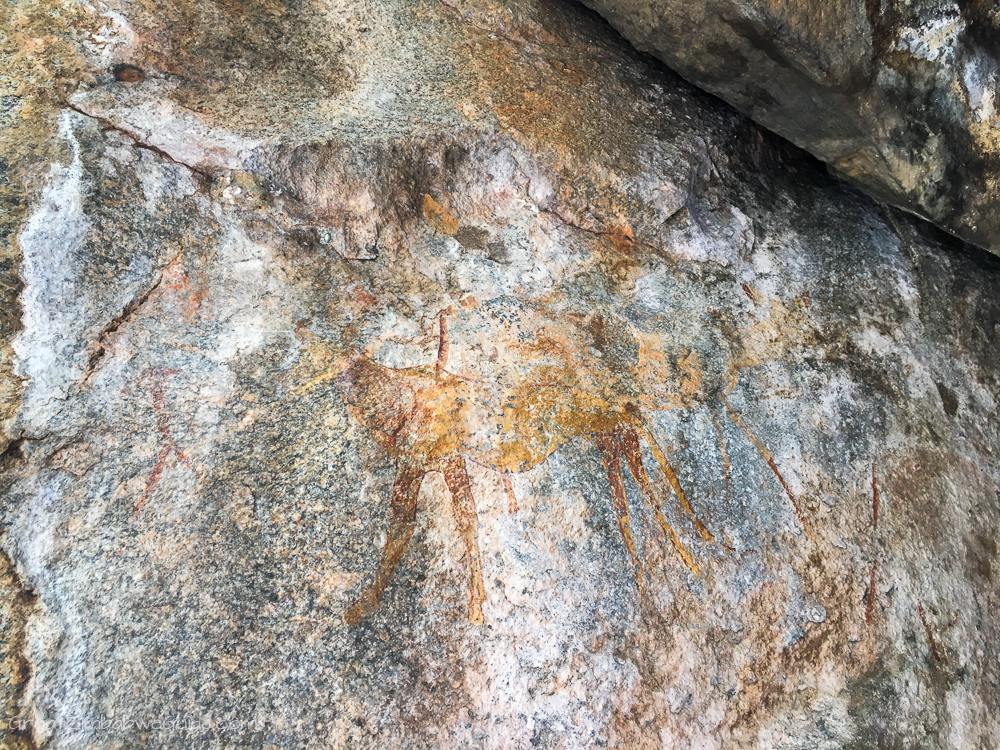 Despite the camp being so remote, there are constant reminders of those who have gone before you. From rock paintings depicting kudu and cheetah, to collections of ancient clay pots in caves, and rafia palms brought here by Arab traders centuries previously, I was constantly reminded of man's relationship with the natural world, whether it be for purposes of trade or for spiritual meaning.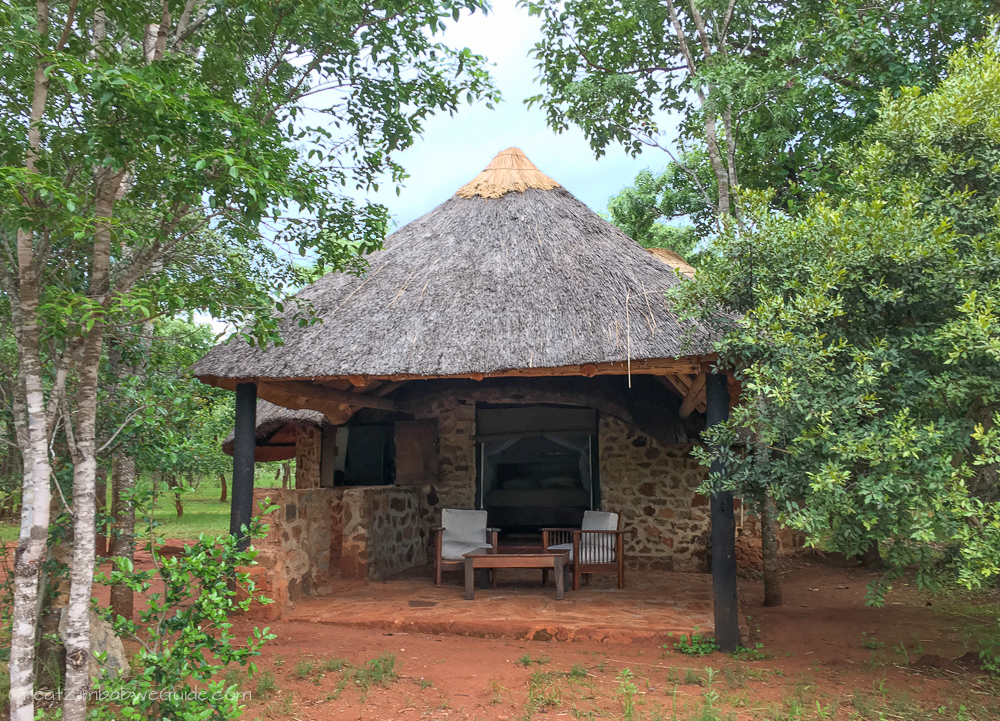 Despite (or because of) the simplicity of the camp, I thoroughly enjoyed my time at Kopje Tops. It felt like I experienced a stripped-back version of the world for a few days, which is no bad thing.
I'll be sharing more about my holiday on Instagram stories and Facebook, so please follow my social media accounts:
Practical details about Kopje Tops in the Mavhuradonha Wilderness:
Where: 180 km north of Harare; past Mvurwi; accessible on a single track road; best for 4x4s
Accommodation details: Kopje Tops Lodge comprises six guest chalets (thatched with ensuite bathrooms), a kitchen/dining lodge and central entertainment area.

In total the camp can accommodate 12 people
Four of the guest chalets have double beds.
Two of the chalets have two single beds.
Linen, cooking equipment, towels, etc are provided

Meals: The camp is run on a self-catering basis, however if you choose to hire the cook, s/he is able to cook all meals using your supplies.
Power: There is a petrol generator which supplies electricity to light the camp at night only. It can be switched on at request at sundown and will be switched off when you go to bed. Fuel is to be supplied by the client (approx. 10 litres / day).
Malaria: Mosquitoes are virtually non-existent in the winter (May to July) but are around in summer. Repellents should be applied before dusk. Kopje Tops is not deemed a malaria area within Zimbabwe.
Family friendly?: Yes, with the proviso that this is a remote and wild area of bush where spiders, snakes and scorpions may be found. As discussed above, we took our two children aged 6 months and 4 years old and they had a fantastic time. Not all of the activities are suitable for children so common sense will be needed.
Wildlife: Please note that some zebra do wander into the lodge area. They are wild animals and care should be taken in their vicinity. Please do not feed or handle them. Leopard and elephant also occasionally wander through so be vigilant, particularly at night when walking between chalets.
Medical: There is no first aid kit in camp, therefore please make sure that you take all your requirements in with you.
Activities and sights include:

Indigenous rock painting and sacred sites
Tracking zebra, elephants, and antelope species
Tingwa River pools, crossings, waterfalls
Raphia Palms Botanical Reserve
Traditional uses of native flora
Chingorongosi village & community tribal lands
Money for Honey Project. Siyalima School
Tengenenge Artisan Community, origination of Shona stone sculpture

It is possible to explore the Mavhuradonha Wilderness on a horse safari, using Kopje Tops as your base. Contact Ride Zimbabwe for details.
Kopje Tops Lodge (Varden Horse Safaris) is accoladed in the book Africa's Finest: The Most Sustainable Responsible Safari Destinations in Sub-Saharan and the Indian Ocean Islands
Also see the Kopje Tops Mavhuradonha Facebook page.
DISCLAIMER: Beth from Great Zimbabwe Guide travel blog was an independent visitor during the majority of her time at the lodge but this article was partially sponsored by Kopje Tops Lodge. Beth's views are completely her own and she only partners with carefully selected businesses. Her visit to Kopje Tops was booked using Off2Africa Travel Specialists.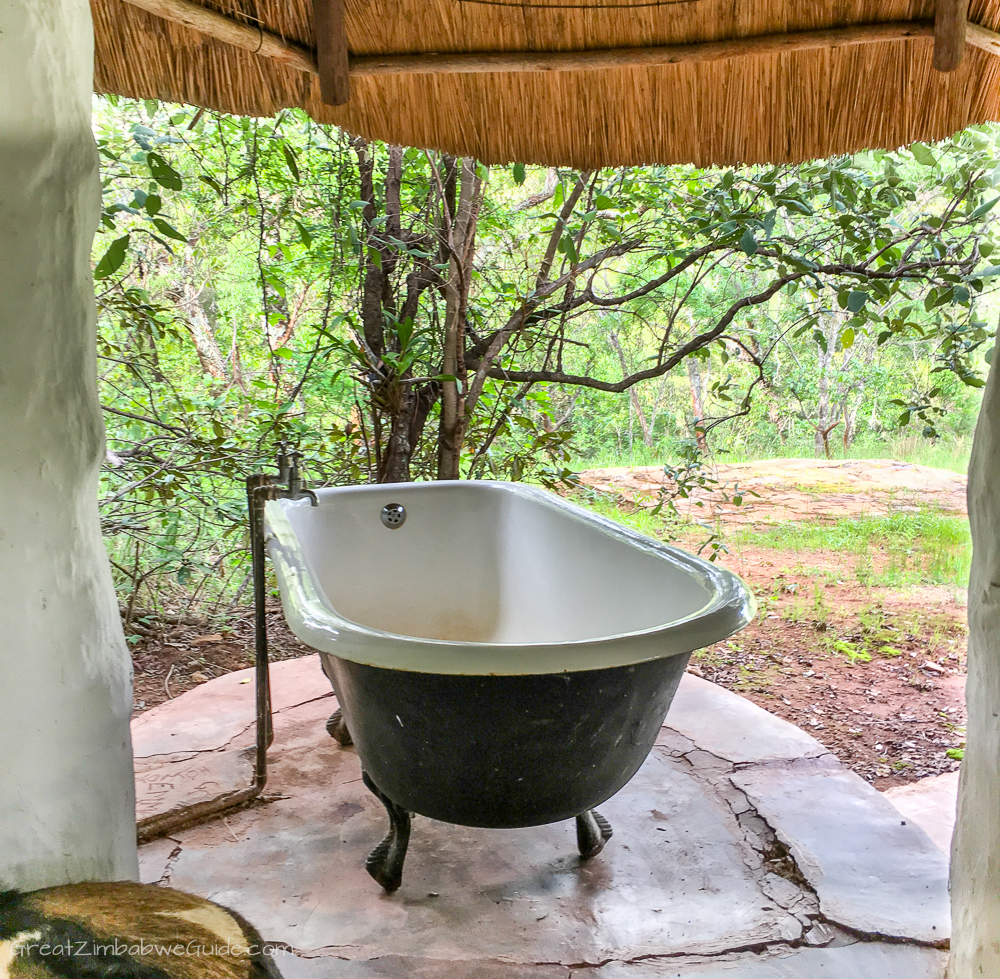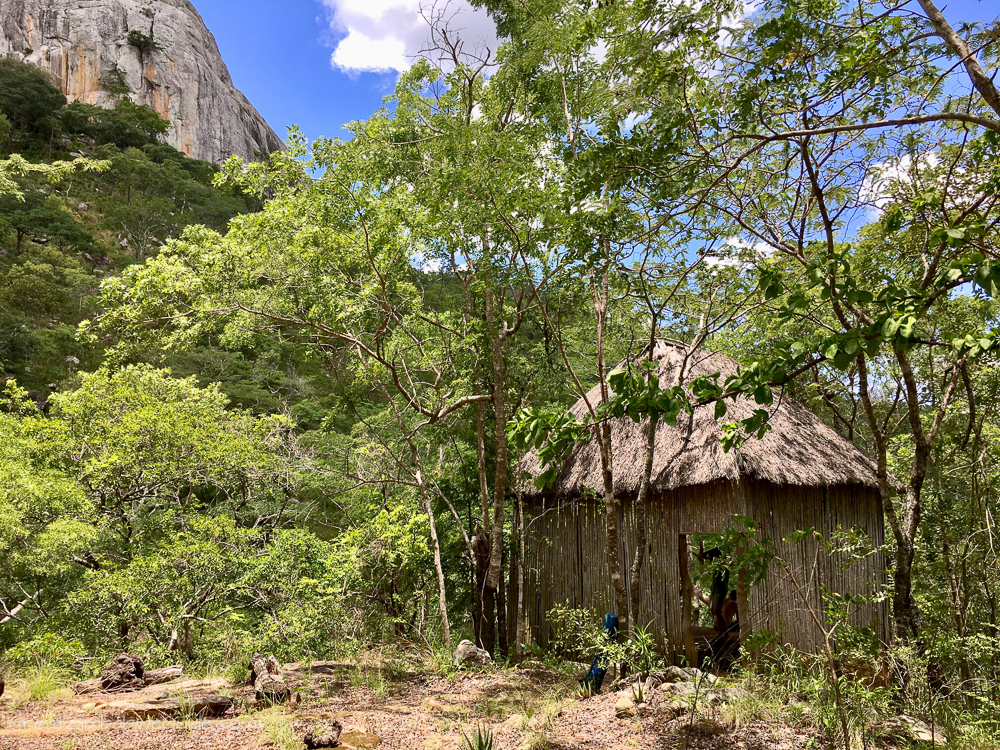 Other articles you might like